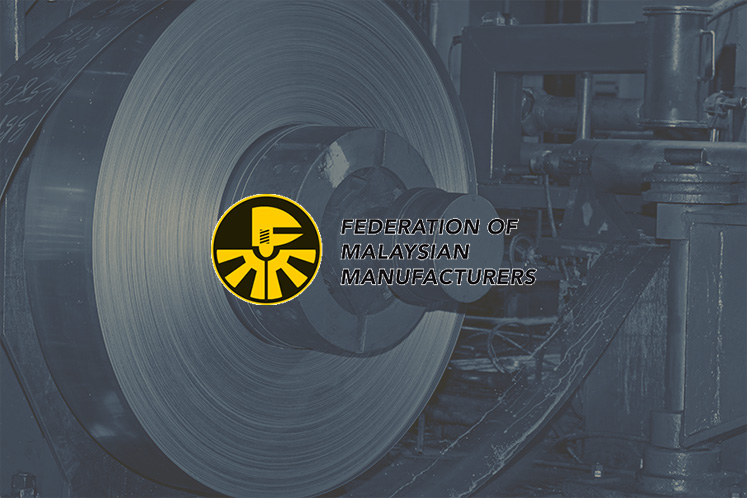 KUALA LUMPUR (March 26): The Federation of Malaysian Manufacturers (FMM) supports the Government's intention to consider the proposal to reduce the electricity tariff amid the decline in the global prices of coal and natural gas.
In a statement, the federation said it is concerned with the impact of the current surcharge of 2.55 sen/kwh which came into effect on March 1 and hopes that the Government could consider suspending future ICPT surcharges for the next two review periods.
It added that the readjustment after the proposed temporary suspension — in terms of the accumulated surcharged accrued during the period — should not be done at one go and instead should be done gradually.
FMM said external uncertainties such as the ongoing trade tensions will continue to affect the manufacturing sector as well as business and consumer sentiments.
"A reduction in tariff would help ease the pressure currently faced by manufacturers amidst concerns of an impending economic slowdown. With a reduction in energy cost, the cost to manufacture and deliver goods also drops, leading to reduced cost to consumers," it said.
FMM is hopeful that the measures to be put in place to facilitate investment in energy efficiency initiatives by industry players, especially the small and medium enterprises, could mitigate the volatility in energy prices.
"FMM looks forward to continued engagement with the Government in order to sustain the competitiveness of businesses in view of the external uncertainties and concurrent cost increases that are already imposed on businesses," it said.
Earlier today, the Malaysian Rubber Glove Manufacturers Association (MARGMA) had called on Gas Malaysia Bhd and Tenaga Nasional Bhd (TNB) to revise the natural gas tariff, as it is expecting a substantial drop in natural gas price due to the sharp fall in prices of liquefied natural gas and coal in recent months.
The association pointed to the Asian LNG pricing, using Japan Korea futures, which has fallen by 60% to US$4.62 per MMBtu from its peak at US$11.81 per MMBtu in September last year.
The price of coal has also dropped by almost 25% to US$88.25 per tonne from US$118 per tonne as of July 2018.