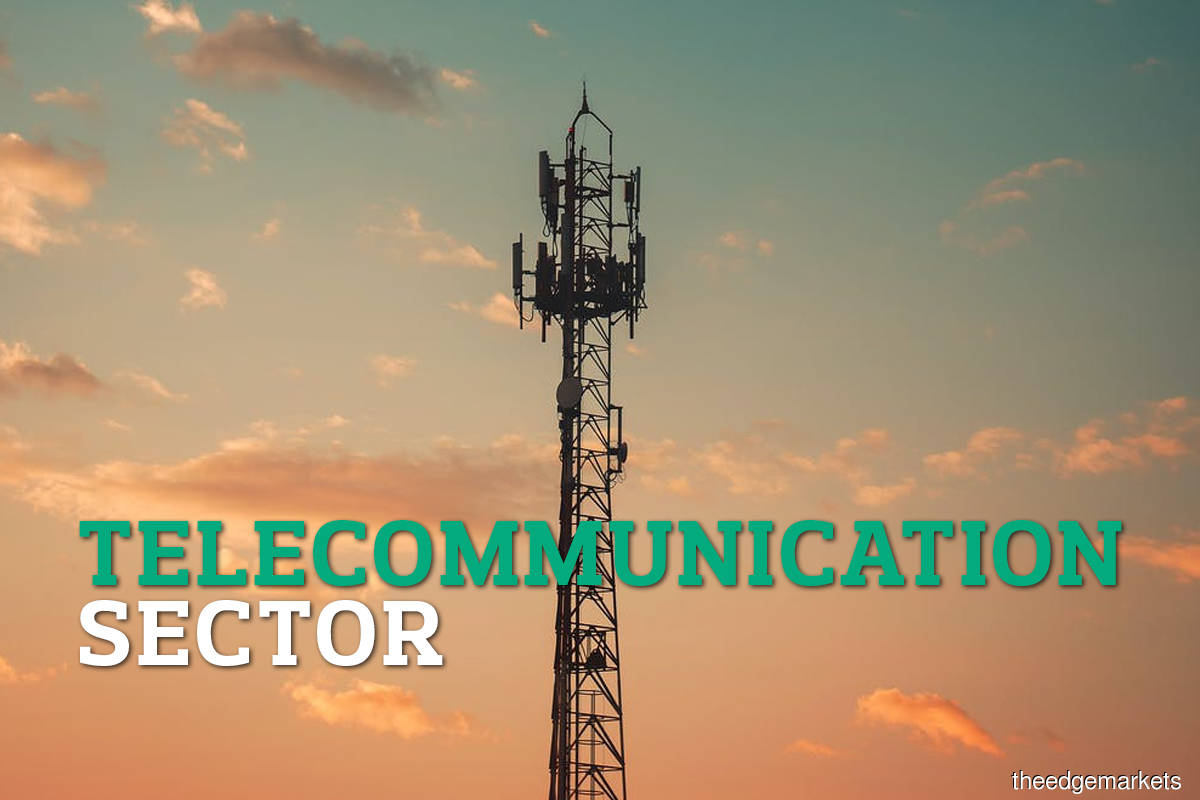 KUALA LUMPUR (July 30): AmInvestment Bank Research said the implementation of fixed line number portability (FNP) in Malaysia could escalate fibre competition, with pure cellular operators such as Maxis Bhd expected to benefit the most, while dominant fibre player Telekom Malaysia Bhd (TM) is most likely to be affected.
The research house's analyst Alex Goh said in a note today that with the convergence of voice, data and video services, freedom of choice and the ability to access new and innovative services over broadband and IP services for all Malaysian businesses, consumers will benefit as FNP will significantly improve the competitive landscape and accelerate innovation across the nation.
"This is positive for cellular operators without last-mile fibre connectivity and are currently offering bundled services with fixed broadband options," he said.
According to him, other than Maxis, which has a significant market share of 465,000 fibre subscribers versus TM's two million currently, the other incumbent cellular operators currently only offer such bundled options in selected locations in the country.
"As such, we believe Maxis would be the main beneficiary of FNP given its much stronger mobile market position versus TM's unifi Mobile," he said.
He also believes that FNP will be a negative for TM given the potential erosion of its dominant market share in the fibre business, underpinned by the ownership of the High-Speed Broadband and Suburban Broadband networks.
"At this juncture, TM's mobile business remains a distant direct competitor to the four largest cellular operators.
"Even so, this can be partly mitigated by TM becoming more aggressive in its value-added service offerings, such as providing content via unifi TV or promotional discounts to switch operators," he said.
To some extent, Goh opined that TIME dotCom Bhd could also experience some heightened competition given that the company does not have any mobile options at this juncture.
"However, this could be limited given that TIME targets selected areas such as mass dwelling units, which TM overlooked in the past, and commercial hubs," he said.
It has been reported that the Malaysian Communications and Multimedia Commission (MCMC) is currently reviewing plans for FNP, which would allow landline subscribers, both residential and commercial, to change their telecommunications service providers and retain their existing phone numbers by the end of 2022.
The MCMC views that FNP could exert a wider influence on competition across the telecommunications market and benefit stakeholders given the rise of bundled services.
According to Goh, FNP, which will be reviewed by an industry working group to be set up by the third quarter of 2021 (3Q21), is similar to mobile number portability (MNP).
Implemented in 2008, MNP allows mobile users to port out to other mobile networks without relinquishing their original mobile numbers.
Currently, a fixed line user will get a new phone number upon the change of networks, thereby creating hesitancy in switching, especially among corporations and small and medium enterprises (SMEs).
For now, Goh is maintaining his forecasts for TM and Maxis given that FNP is scheduled to commence in financial year 2023 (FY23) onwards.
"Notwithstanding TM's weak cellular market position, the upcoming 5G roll-outs could level off current 2G/4G service coverage disparity between unifi Mobile and other more established cellular incumbents, shifting the competitive advantage to TM," he said.
Recall that government-owned Digital Nasional Bhd will own the 5G infrastructure and spectrum while providing wholesale services to cellular players.
The initial 5G roll-outs will begin in selected areas in Kuala Lumpur, Putrajaya and Cyberjaya starting in December 2021, with the objective of achieving 80% nationwide population coverage by 2024.
Meanwhile, Goh noted, as Maxis has shown a successful drive to differentiate through superior network quality, brand loyalty, customer care and convergence strategy by bundling with fibre solutions, competitors have also begun similar marketing campaigns.
"Increasingly, operators agree that ongoing intense competition globally will obviate any attempt to charge premium prices for 5G branding unless the provision of additional managed services and attractive content are offered to customers," he said.  
As such, he believed that 5G marketing campaigns are likely to follow fixed broadband models in offering unlimited data limited by speed caps that will depend on the evolution of the ecosystem involving the innovation of new applications, devices and content.
He maintained "overweight" on the telecommunications sector given the consolidation synergies for the two cellular operators (Digi.Com Bhd and Celcom Axiata Bhd), which could partly alleviate intense price competition.
He also reiterated his "buy" call for TM, which has shown significant cost improvements together with compelling dividend yields.
Meanwhile, Goh has a "hold" call for Maxis given the continuing competition from mobile virtual network operators and affordable segment players like U Mobile Sdn Bhd, which is constraining revenue growth prospects.