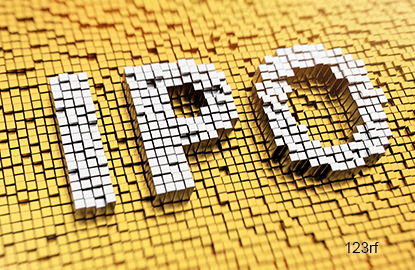 SINGAPORE (July 19): Religare is recommending investors "do not participate" in the upcoming Singapore initial public offering (IPO) for EC World REIT, citing a number of downside risks.
EC World will be the third REIT to be floated in Singapore this year. The trust hopes to raise up to $450 million with its initial portfolio of six e-commerce and logistics properties located in Hangzhou, China.
(See EC World seeks up to US$260 mil in Singapore REIT listing)
(See EC World REIT to market Singapore IPO worth up to US$335 mil - IFR)
At first glance, EC World REIT boasts several positive attributes given its exposure to China's thriving e-commerce sector, well-located port assets, and a guaranteed anchored income stream with 70% of its revenue from five years of master leases.
What's more, it has strong backing from its sponsor, relatively low gearing, a robust tenant base and an advantageous fee structure in the interests in unitholders.
However, Religare's Tata Goeyardi says in a Monday report that while the REIT's FY16 and FY17 DPU yields of 7-7.5% and 7.2-7.8% respectively seems "fair", they are in fact less attractive compared to its industrial peers with yields of 8.7% for FY16 and 8.8% for FY17.
He concludes that the REIT is an "expensive buy" and says a higher yield is required in order to compensate for its cross-border risks.
According to the head of ASEAN real-estate research, investors also face the following downside risks:  
Poor geographical diversification
With all its facilities located in China, there is a risk that some of EC World REIT's properties could be acquired by the Chinese government. There is also no guarantee that the compensation will be fair. Furthermore, with e-commerce booming, the trust may face higher competition from other properties. A slowdown in China's economy might also impair the REIT's performance as well.
Sponsor-related cash flow problems
The trust is highly dependent on its sponsor, Forchn, an integrated property group in China. About 70% of EC World REIT's gross rental income in FY16 and FY17 comes from master leases from Forchn, both directly and indirectly. Should Forchn face financial problems and is unable to pay the rental, EC World will also risk facing cash flow problems as well.
Chongxian port in precarious position
Goeyardi says that the trust's Chongxian Port Investment (CPI), which makes up about 33% of the portfolio's valuation, may take a hit if the demand for steel continues to weaken. The risk of slower growth is likely to occur if the steel industry continues to languish as Hangzhou Fu Gang Supply Chain, a subsidiary of Forchn group, has signed a five-year master lease with CPI.
Too close to each other for comfort
In addition, CPI is located in close proximity to three other properties owned by EC World REIT, namely Chongxian Port Logistics, Fu Zhou Industrial and Stage 1 of Bei Gang Logistics. Any hit to CPI may affect the rental income of nearby assets and affect the REIT's performance as a whole, resulting in a smaller DPU for unitholders.  
Risk of RMB-SGD currency fluctuations
EC World REIT's cash flow is denominated in RMB, but its dividends will be distributed in SGD. This exposes investors to the risk of currency fluctuations. Goeyardi says the outlook of the Chinese economy remains "soft in the near future" and expects it to weaken further. Although the first distribution will be hedged, prolonged weakening could still hurt future distributions down the road.