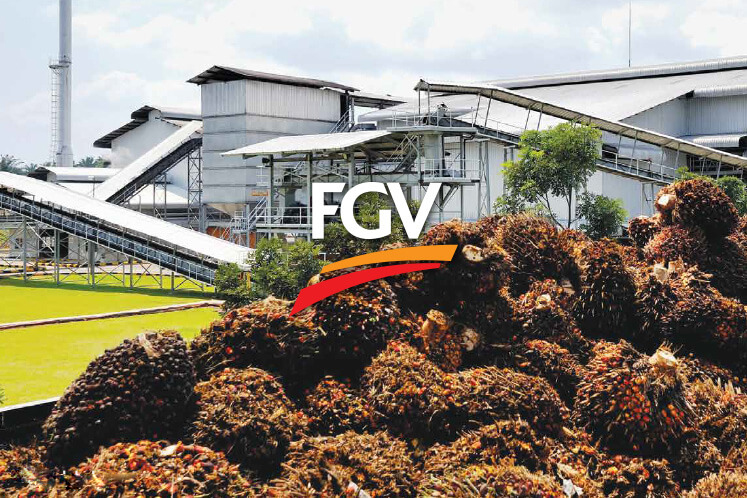 KUALA LUMPUR (Feb 12): Five former non-executive directors in FGV Holdings Bhd have filed a counter claim against the public-listed plantation group yesterday in a RM514 million lawsuit related to breach of fiduciary duties.
According to a report by MalaysiaKini, the former directors are Tan Sri Ismee Ismail, Tan Sri Wan Abdul Aziz Wan Abdullah, Tan Sri Sulaiman Mahbob, Datuk Nozirah Bahari and Datuk Fazlur Rahman Ebrahim.
They are among the 14 former top FGV leadership who were sued by the group on Nov 23 last year.
Last November, FGV announced to Bursa Malaysia that it was suing this group of individuals for RM514 million and other damages in relation to the acquisition of Asian Plantation Ltd (APL) in 2014.
The others involved in this lawsuit are former FGV group president and chief executive officer Datuk Mohd Emir Mavani Abdullah, former FGV chairman Tan Sri Isa Samad, former chief financial officer Ahmad Tifli Mohd Talha, former business development of downstream cluster vice president Farisan Mokhtar, and former downstream cluster senior general manager Rasydan Alias Mohamed.
Other non-executive directors are Datuk Omar Salim, Datuk Noor Ehsanuddin Mohd Harun Narrashid, Datuk Yahaya Abd Jabar, and Datuk Faizoull Ahmad.
The case is related to FGV's acquisition of 100% equity interest in APL via a voluntary conditional cash offer in 2014.
FGV is claiming RM514 million for loss arising from the acquisition, or alternatively, damages or loss from the acquisition as assessed by the court.
Other claims in the suit include general damages with 5% interest rate per annum between today and until final settlement; costs with 5% interest rate per annum between date of costs awarded until final settlement date, as well as other reliefs deemed fit by the court.
APL was listed on the London Stock Exchange's Alternative Investment Market when FGV proposed to acquire it in August 2014 for £2.20 (RM11.50) per share or £120 million (about RM628 million then).
At that time, the Singapore-based company had its plantations in Miri and Bintulu, Sarawak.
The offer price represented a 5.4% premium to APL's weighted average share price in the month prior to the announcement, and was a 294.7% premium to its net asset per share of 55.74 pence at Dec 31, 2013.
The acquisition was satisfied with funds from FGV's RM10.4 billion initial public offering in 2012.
Today, FGV closed one sen or 0.88% lower at RM1.13, giving it a market capitalisation of RM4.12 billion.