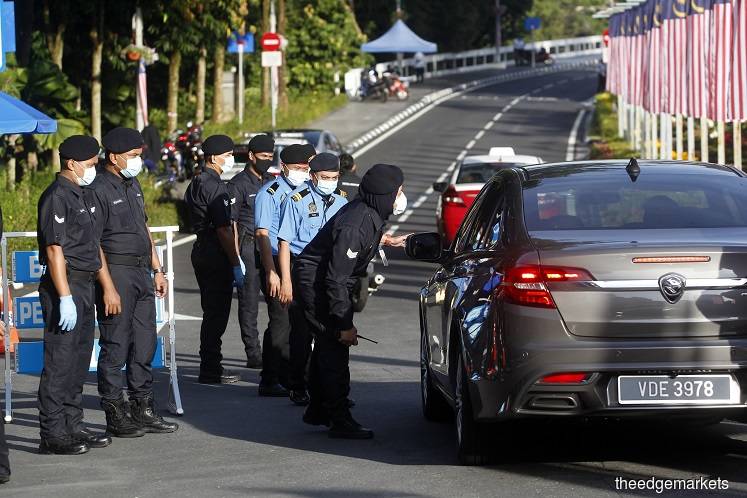 KUALA LUMPUR (May 18): The first meeting of the third term of the 14th Parliamentary session was convened this morning, expeditiously and under heavy police guard.
The truncated, single-day sitting schedule was modified to only include the Yang di-Pertuan Agong's royal address. Prior to the amendment, the opposition Pakatan Harapan had called for a debate of the RM260 billion Covid-19 stimulus package announced by the government in March and April.
While today's session was short — lasting around only an hour this morning, inclusive of all ceremonies — a lot of work went into preparing for today's session.
This included disinfecting the Parliament building and testing 950 people — comprising MPs, senators, Parliament staff and official media personnel — for Covid-19 in stages from May 13.
Meanwhile, seating of the MPs in the Dewan Rakyat were also spread apart to comply with social distancing protocols.
As only official media such as RTM and Bernama were allowed to cover proceedings inside Parliament, press from other news media had to stand outside the road leading to the august house to observe the comings and goings into the premises.
Below are photos of today's proceeding, taken by our photographers Izwan Mohd Nazam, Suhaimi Mohd Yusuf and Sam Fong.