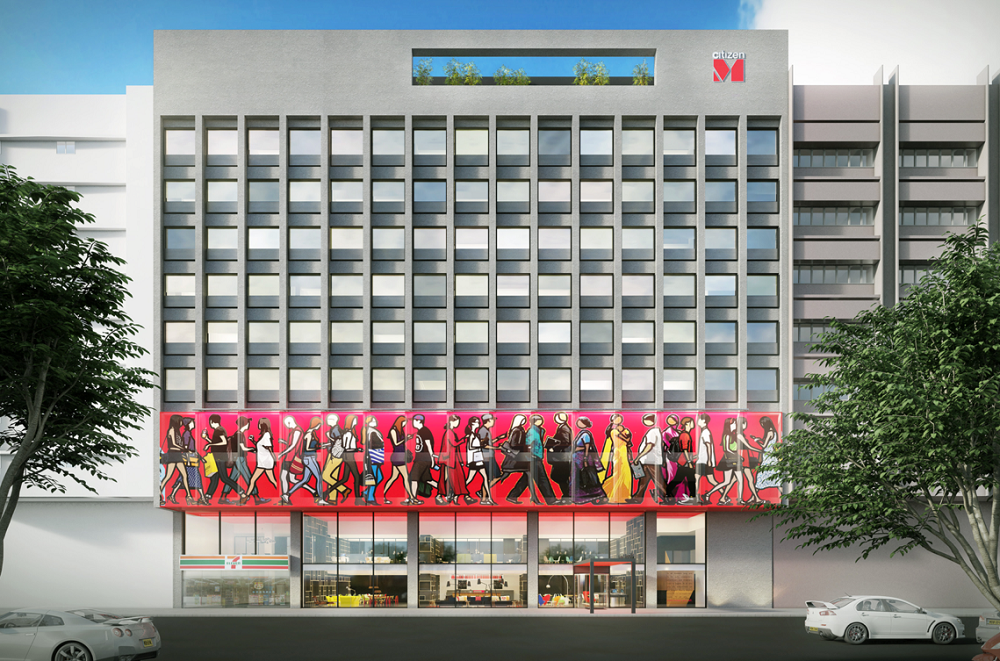 PETALING JAYA (March 21): The first citizenM (pictured) hotel in Malaysia will open its doors in the Bukit Bintang area in Kuala Lumpur next year.
According to a press release today, the signing ceremony for citizenM Kuala Lumpur between Artyzen Hospitality Group (AHG) and Pinnacle Supreme Sdn Bhd, a member of Cornerstone Partners Group, was held on March 1.
The signing ceremony confirmed that Kuala Lumpur will be the location of Asia's third citizenM hotel, as part of AHG's plans to transform the hospitality experience for modern travellers.
Scheduled for completion in the second quarter of 2018 (2Q2018), the 198-key citizenM Kuala Lumpur opening will follow the inaugural citizenM in Asia, opening in Taipei Northgate in 2Q2017, and citizenM Shanghai Hongqiao, set to open in 1Q2018.
The citizenM hotel's hallmarks include a living room lobby concept with ultra-modern designer furniture, contemporary art collections and innovative technology that allows guests to customise their room experience including the lighting, temperature and movies on the television. There will also be a 24/7 canteenM for hungry guests looking for quality local food.
citizenM chief marketing officer Robin Chadha, who hosted the s signing ceremony said: "We look forward to providing a unique citizenM experience for our mobile citizens visiting Kuala Lumpur."
Director of Pinnacle Supreme Mizi Rahim said that the company is thrilled to partner with AHG to introduce the citizenM brand to Kuala Lumpur.
"Leveraging on the expertise of a global, trend-setting hospitality company, combined with strong local market knowledge, we firmly believe that citizenM Kuala Lumpur will enhance the international appeal of KL as a tourist and business destination," he added.
AHG president Robbert van der Maas added: "We are continuously growing our presence in Southeast Asia with a key focus on cosmopolitan, gateway cities such as Singapore, Jakarta, Bangkok and Ho Chi Minh City. We look forward to the opening of citizenM Kuala Lumpur."
AHG is a subsidiary of Hong Kong-listed company Shun Tak Holdings. The hotel management company provides branded hotel concepts and services for hotel developers and owners. AHG's portfolio comprises Zitan, Artyzen Hotels & Resorts, Artyzen Habitat and citizenM.
Meanwhile, Cornerstone Partners Group is an integrated asset owner, developer and manager headquartered in Kuala Lumpur. It focuses on hospitality related developments primarily in Malaysia and Taiwan.