This article first appeared in The Edge Financial Daily, on May 16, 2019.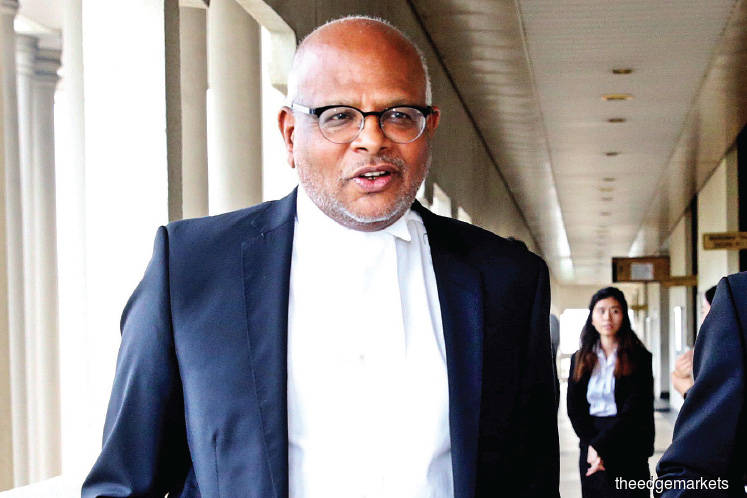 KUALA LUMPUR: The High Court has dismissed a company's application to convert its originating summons to a writ in its suit against stockbroking firm Apex Equity Holdings Bhd over several corporate exercises.
Concrete Parade Sdn Bhd, a minority shareholder of Apex, had sought to change the mode of commencing its case on the grounds that there is substantial dispute of facts and witnesses may have to be called to give oral testimonies and cross-examined. (An originating summons is not the proper mode to initiate action where there is a dispute of facts and witnesses have to be called.)
In his decision yesterday, Justice Azizul Azmi Arshad said he does not see the need to call in witnesses for cross-examination in this case. He added, however, that he did not shut the option out completely.
"In the event that more issues arise in the subsequent affidavits, the plaintiff can still apply for a cross-examination," he said.
Concrete Parade, represented by lawyer Robert Lazar, had applied to convert the originating summons to a writ, given a contradiction in the affidavits filed by Apex and other defendants on the selection of the placees for new Apex Equity shares to seven individuals.
There are various conflicting or inconsistent facts and issues tendered by the respective defendants, which requires further investigation by the court, argued Concrete Parade.
It said these conflicts of evidence are relevant to the determination of the action, and therefore cannot be fully resolved merely on affidavit evidence without the benefit of cross examination and oral testimony of the relevant witnesses.
Concrete Parade is suing Apex over its proposed merger with Mercury Securities Sdn Bhd and several corporate exercises, including share buy-backs, in the past.
Also named as defendants are 15 others, including Apex's board of directors, its wholly-owned subsidiary JF Apex Securities Bhd, Mercury Securities and seven individuals.
Concrete Parade is seeking a declaration that the heads of agreement signed between Apex and Mercury Securities on Sept 21, 2018, and a business merger agreement signed between Apex by JF Apex and Mercury Securities on Dec 18, 2018, were unlawful and void. Concrete Parade is also seeking a declaration that all share buy-back transactions it carried out were null and void.
Lim Beng Guan, the co-founder of ZJ Advisory Sdn Bhd, is the majority shareholder of Concrete Parade with a 95% stake. Concrete Parade holds a 4.68% stake in Apex.
Apex has been in the news since August last year when it  announced that its share buy-back exercises between the years 2005 and 2017 were "questionable" because its memorandum and articles of association did not provide the group with the requisite authority.
The court has fixed June 20 for the hearing of the main suit.