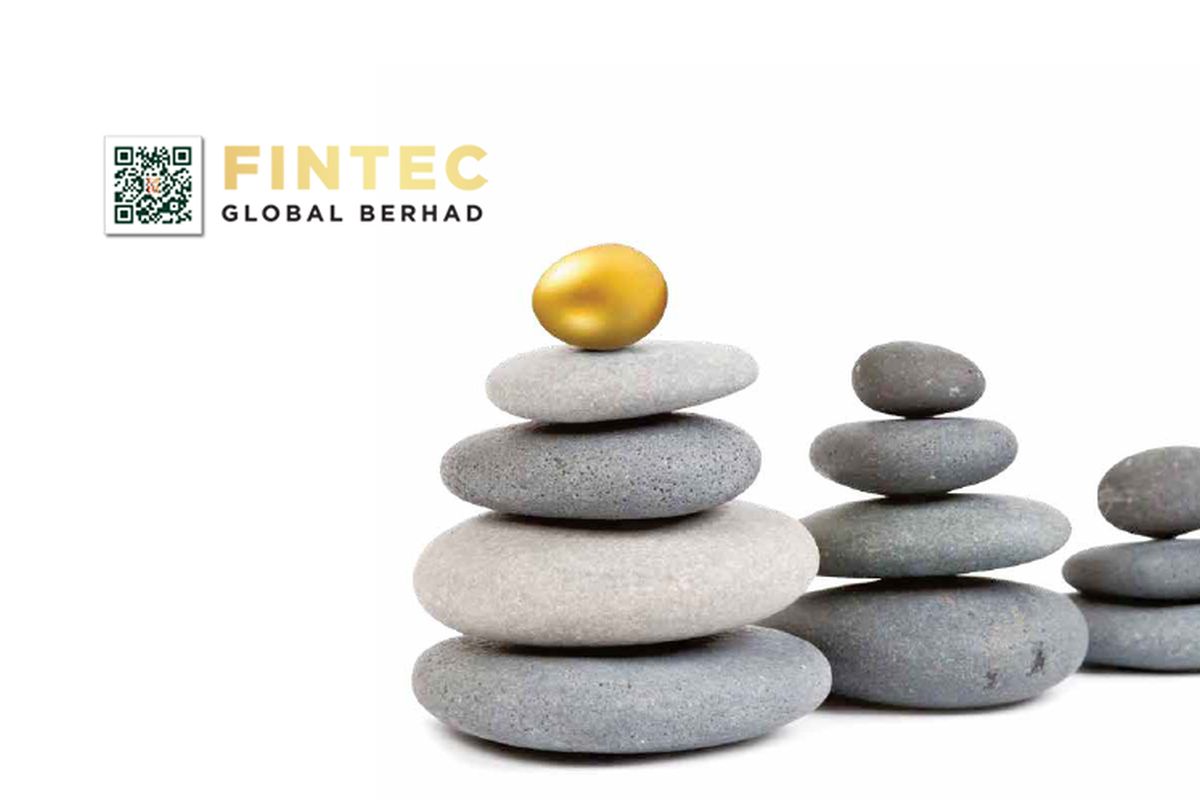 KUALA LUMPUR (Sept 10): Fintec Global Bhd announced that it bought a 6.36% stake in loss-making NetX Holdings Bhd.   
Back in April, Fintec Global said that trading of marketable securities is part of the company's ordinary course of business. In an earlier filing, Fintec said that its stake in the companies does not entitle any exercise of control over the companies' management and affairs.
Coincidentally, two associates of Fintec Global also unveiled their share purchase in other listed companies.
AT Systematization Bhd, in which Fintec Global owns a 9.04% stake, today proposed to acquire 25.93% in component and packaging manufacturer D'NonCe Technology Bhd for RM64.96 million cash.
AT Systematization, which started its rubber glove manufacturing business last year, said it would raise borrowings to fund the proposed stake purchase.
Meanwhile, Vsolar Group Bhd announced it had bought 32.5 million shares representing 4.31% in Meridian Bhd at an average of 18 sen per share or RM5.92 million.
Vsolar also acquired 15.73 million shares or 2.33% in Symphony Life Bhd at 58 sen per share or RM9.25 million. Both acquisitions, which were done around their latest closing prices, were conducted via wholly-owned unit CubeTech Asia Sdn Bhd.
The stakes in the two property firms cost Vsolar RM15.17 million in total.
Fintec Global is the biggest shareholder of Vsolar, although the former owns only a 3.28% equity interest, according to Bloomberg.
To recall, last month Focus Dynamics Group Bhd emerged as the largest shareholder with a 16.667% stake in Green Ocean Corp Bhd.  
Fintec owns a 25.92% equity interest in Focus Dynamics, which bought all 351.93 million new shares that were being placed out by Green Ocean to raise money to finance the diversification into rubber glove manufacturing in Klang.
Furthermore, Fintec Global's subsidiary Eco-Sponge Sdn Bhd (ECS) has signed a collaborative agreement with Green Ocean Corp Bhd's unit, Ace Edible Oil Industries Sdn Bhd (AEOI).
Under this collaboration agreement, Green Ocean will supply biodiesel and biofuel related products to potential customers, as well as customers procured by Fintec Global.
These companies have all conducted fundraising with ballooning share base through either rights issue or placements, or both, to fund new business ventures.
Both Fintec Global and AT Systematization have jumped onto the rubber glove bandwagon last year, while Vsolar is venturing into renewable energy.
Fintec had seen its share base multiply seven-fold to 5.13 billion, from 745.56 million at the start of 2020. The company is en route to its third private placement after a rights issue in December.
NetX, which has been in the red since financial year 2018, announced last week that it acquired the holding companies of six retail units in Sungei Wang Plaza, which have court settlement liabilities, for a nominal sum of RM20.
NetX bought Sungei Wang Plaza Sdn Bhd (SWP), which owns two retail units, for RM10. It also acquired Sungei Wang Holdings Sdn Bhd, which owns four retail units in the shopping mall in Bukit Bintang, also for RM10, from Tan Peng Khoon and Chew Hui Khuan.
All the six retail units are charged to AmBank Bhd for their financial facilities.
Likewise, AT Systematization's share base has risen nine-fold from 498.98 million in January 2020 to 4.66 billion shares currently with numerous employee share issuances in the period. AT Systematization had planned to acquire another listed company Asdion Bhd in a deal valuing Asdion at RM63.9 million, but called it off in August.
VSolar's share base meanwhile stands at 4.57 billion, with the latest completion of private placement involving 476.22 million shares in June.
Its target company Symphony Life was embroiled in a boardroom tussle in August, when its largest shareholder Muar Ban Lee Group Bhd called for an extraordinary general meeting (EGM) to remove board members and to appoint new ones.
Soon after, Symphony Life announced a slew of boardroom changes and the EGM was cancelled.
Shares of Fintec Global and AT Sytematization are at their one-year lows as the penny stock fever in Bursa Malaysia subsided.
From 12 sen in November last year, Fintec Global's share price last settled at 2.5 sen for a market capitalisation of RM93.24 million.
AT Systematization shares had come down from 27 sen on Nov 11, 2020 to 5.5 sen, valuing the group at RM233.26 million.
Vsolar shares last traded at 1.5 sen, giving it a market capitalization of RM68.5 million.