This article first appeared in Personal Wealth, The Edge Malaysia Weekly, on May 11, 2020 - May 17, 2020.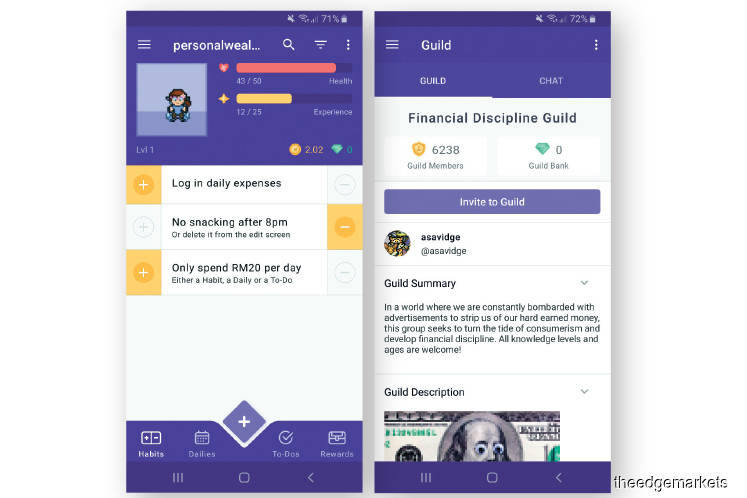 Developing and maintaining good habits can be difficult. This includes habits that will help you achieve your financial goals, such as sticking to your monthly budget, logging your daily expenses on a budgeting app or limiting the amount of time you spend on e-commerce sites. 
Habitica is an app that makes this process easier by gamifying it. It allows users to come up with a list of tasks — both recurring and one-off — that they want to perform each day and keep track of them.
As users complete these tasks, they can check off the items. They are then rewarded with experiences or "gold", which can be used to unlock in-game features or buy in-game or custom rewards. 
These features or rewards can help users win at a game that comes with the app. However, if they fail to complete a task or indulge in a bad habit, their "health" will be damaged, which puts them at a disadvantage in the game.
The app also provides chat rooms called guilds, which users can join to share information with others. For example, users in the Financial Discipline Guild share their financial problems and exchange resources such as budgeting apps and financial podcasts or blogs.
The free app can be downloaded from the App Store or Google Play.