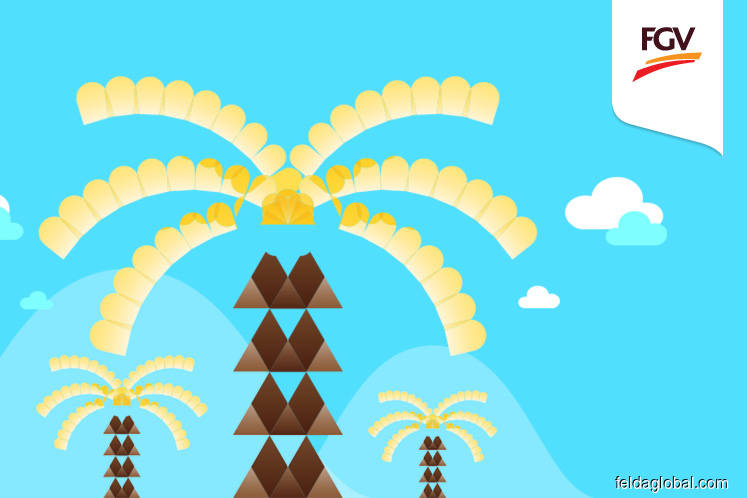 KUALA LUMPUR (Aug 5): Felda Global Ventures Holdings Bhd (FGV), which is in the midst of reviving financial health, seems to be retreating from its exploration in China. 
The plantation giant announced the lapse of its third memorandum of understanding (MoU) that it had earlier signed with a Chinese-based company. 
In a filing with Bursa Malaysia, FGV said the MoU it had signed with Sinograin Oil Corp to collaborate for the supply, storage, processing and distribution of palm oil-based products in China, has lapsed upon its expiry on May 14, 2018.
This is the third MoU that has lapsed in China. 
FGV said the expiration of the MoU would not have any financial impact on the group or its subsidiaries.
"During the gap, both parties were involved in a commercial discussion involving delivery volume allocation, shipment scheduling, quality specification, routing and port clearance, pricing and payment terms, hedging and arbitration, as well as logistics planning," FGV said.
However, both parties were unable to come to an agreement on the specific terms of trade, which FGV said as a result, caused FGV to decide not to renew the MoU.
FGV noted none of the directors, nor its major shareholders or persons connected with them, has any interest, direct or indirect, in the MoU.
FGV had announced the signing of the MoU to collaborate with Sinograin in May 2017, whereby the MoU shall remain valid for one year, or such extended period as agreed in writing by the parties.
Read also:
RSPO certification on FGV's Serting Complex reinstated
FGV inks MoU to explore supplying palm oil products in China
FGV's MoU with Felda, Suhakam lapses after two years