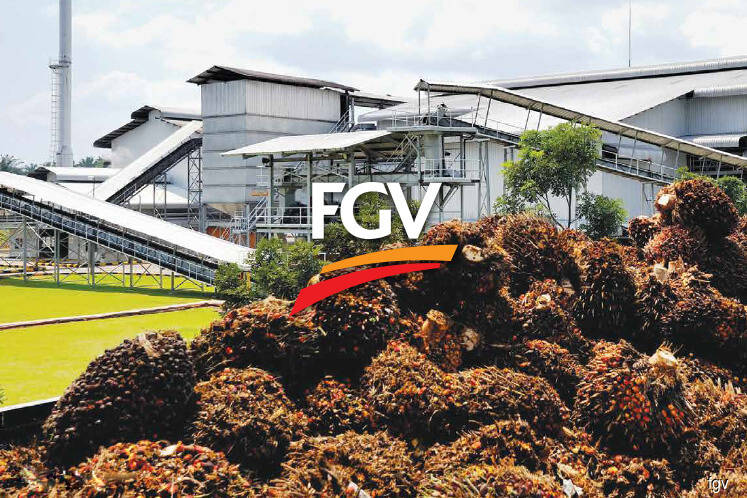 KUALA LUMPUR (Jan 2): Shares in FGV Holdings Bhd and Kuala Lumpur Kepong Bhd (KLK) rose 1.32% and 2.1% respectively in morning trades today, after India released a notification on Dec 31, 2019, confirming a cut in import taxes on crude palm oil (CPO) and refined oil from Southeast Asian (ASEAN) countries.
In a note today, Public Investment Bank Bhd Research said India cut import duties on CPO from 40% to 37.5% and slashed duties on refined oil from 50% to 45%.
It said the lowering of import duties follows the trade agreement between India and ASEAN signed in 2009.
"India has been cutting the import duty on CPO and refined CPO as well as a number of other key export commodities from ASEAN countries on an annual basis between 2010 and 2020," it added.
The reduction will lead to higher imports of palm oil by the world's biggest edible oil buyer in coming months as it would narrow the difference between the tropical vegetable oil and competitors such as soy oil and sunflower oil.
It believed this latest tax revision is set to boost Malaysia's refined palm oil exports to India in the coming months as the duty gap between CPO and refined CPO has narrowed to 7.5% from 10% previously.
"The favourable move should help drive down Malaysian palm oil inventories and provide support to the current strong CPO prices," it said.
Meanwhile, Public Investment Bank Bhd Research has maintained its 'overweight' rating on the plantation sector and said it reiterated its bullish stance on the plantation outlook with a CPO price assumption of RM2,600 per metric tonne (mt) for this year.
It said the latest Indian tax revision has made palm oil more competitive against the alternatives such as sunflower oil and soybean oil, which have the narrowest spread in 10 years.
"The narrower duty differential between CPO and refined CPO from 10% to 7.5% will likely see Indian buyers switching their demand from CPO to refined CPO, namely, palm olein," it added.
Currently, refined palm oil imports in India account for 18.5% of consumption and are expected to see a boost in the coming months, the research house said.
"Supported by the duty disparity between CPO and refined palm oil products following the resumption of export duties in Malaysia, coupled with the latest tax move from India, Malaysian palm oil refiners are set to enjoy better margins than its counterparts," it added.
It also said Malaysian palm oil market share in India is expected to jump higher from the current level of 49.8%.
Fuelled by the CPO price rally, most plantation counters recorded encouraging returns for the year.
CPO prices wrapped up the year at RM3,015/mt (year to date: +54.4%), the highest since February 2017. For 2019, it averaged at RM2,124/mt versus 2018's RM2,234/mt.
The research house's top three picks are Sarawak Plantation Bhd, Ta Ann Holdings Bhd and TSH Resources Bhd.
"For plantation stocks under our coverage, TSH was the top performer with a gain of 61%, followed by Ta Ann, 37%, and Sarawak Plantation, 31%," it said.
At 12.35pm, FGV shares rose 1 sen or 0.66% to RM1.53 for a market capitalisation of RM5.58 billion, while shares of KLK rose 42 sen or 1.69% to RM25.22, valuing it at RM26.92 billion.