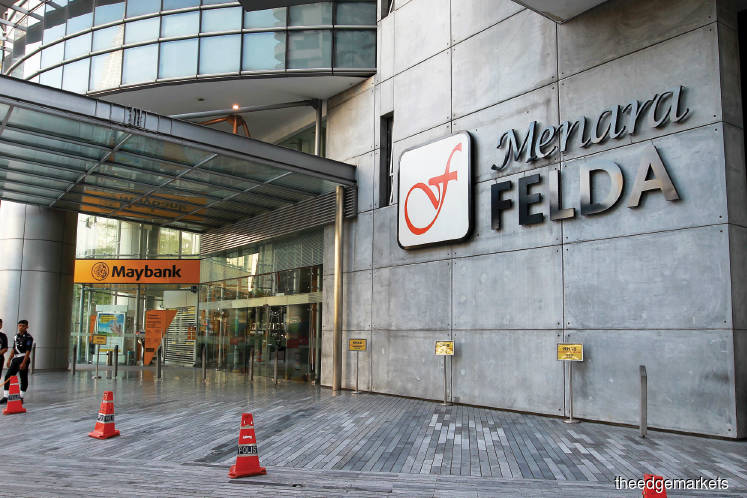 KUALA LUMPUR (Dec 18): The Federal Land Development Authority (Felda) said its transformation project involves 31 strategic initiatives to turn its operations around.
The agency said the initiatives will be implemented over three phases, with each phase taking eight months.
"The first phase is creating momentum and early wins, second phase is expanding and growing results, while the third phase is delivering and building capabilities.
"All efforts are being put into ensuring that these phases could run concurrently to expedite the turnaround," Felda said in a statement.
The initiatives include establishing a better and more transparent loan management system and addressing land inheritance issues faced by settlers.
Felda said about 30% of its 112,635 settler families are facing inheritance issues, while another 58% will be facing similar issues, given the aging settlers.
"Long term solutions must be achieved to ensure smooth transfer of ownership and welfare of the settler's community as a whole. In addition, other initiatives involve reorganisation of the Felda group and also identifying long term sustainability model for Felda.
"Some of these initiatives will be finalised after discussions with the government, moving forward," it said.
The strategic initiatives have been approved by the board of Felda, as well as the agency's budget for 2019, which saw a 23% reduction from its budget in 2018.
Felda has appointed a head of transformation project, who will be working alongside top management. The project will be monitored by the Transformation Council under the patronage of Felda chairman Tan Sri Megat Zaharuddin Megat Mohd Nor and led by Felda director-general Datuk Dr Othman Haji Omar.
Megat Zaharuddin had first announced the turnaround plan on Sept 20 during his first engagement with the media since he took the helm in July, and said the financial restructuring plan aims to lower Felda's debt to RM6.5 billion by year-end, from RM8.03 billion, primarily via asset monetisation.
Earlier this month, the 2017 Auditor-General's report had issued an unmodified opinion with an emphasis of matter to Felda — the third year in a row that the A-G has issued an EOM to the agency.
The report said Felda reported a net loss of RM5.73 billion (against RM251.24 million in 2016) and RM4.85 billion (versus RM729.6 million in 2016) at the company and group level, respectively.
The report also pointed out that Felda and the group had cash flow deficits amounting to RM1.2 billion and RM503.49 million, and institutional borrowings of RM7.8 billion and RM12.14 billion.
In August, the government said it was going to present a White Paper on Felda, amid management disorder and high debts.
The White Paper was supposed to be tabled in Dewan Rakyat on Dec 10 but was postponed to sometime next year, on the advice of the Attorney-General's Chambers, as several legal matters need to be resolved before the paper can be presented, according to Economic Affairs Minister Datuk Seri Azmin Ali.
He did not elaborate on legal matters, but former Felda chairman Tan Sri Isa Samad was recently charged with one count of criminal breach of trust (CBT) and nine counts of receiving gratifications amounting to RM3.09 million.
The CBT charge was in relation to the purchase of the Merdeka Palace Hotel & Suites in Kuching, Sarawak for RM160 million, despite being valued at RM110 million at the time, without the approval of Felda's board.
Last month, The Edge Malaysia weekly reported that the White Paper on Felda will include three proposals, namely the improvement of its management, the privatisation of FGV Holdings Bhd and the merging of Felda and the Federal Land Consolidation and Rehabilitation Authority Bhd (Felcra).