This article first appeared in The Edge Financial Daily, on September 21, 2018.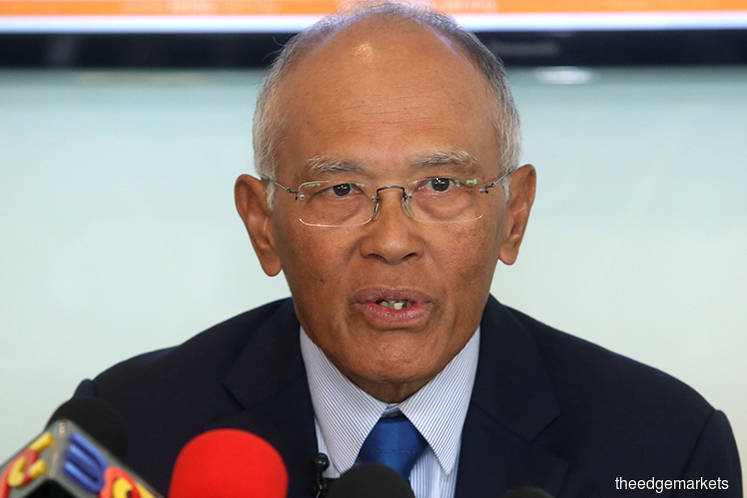 KUALA LUMPUR: The Federal Land Development Authority (Felda) plans to restart discussions with Kuala Lumpur Vertical City (KLVC) master developer Synergy Promenade Sdn Bhd on the project to reach a win-win solution.
Felda chairman Tan Sri Megat Zaharuddin Megat Mohd Nor said the board has set up a new subcommittee to focus on the KLVC project, and is currently framing the scope of the discussion.
"It is for both sides to get a win-win solution which includes improving our share of benefits, and how the [development] cost can be better. However, there must first be a willingness to have a win-win outcome. It has to be for both sides, not just one side winning," he told a media conference yesterday.
Megat Zaharuddin said the KLVC project, featuring three towers — 68 storeys (also known as Felda's Tower 1A), 75 storeys and 70 storeys — on 24 plots of land, is a complicated matter.
"It is like peeling an onion. As you peel, you see something new. What we know is that it is our land [and] we got back the titles," he said.
When asked, he did not dismiss the possibility that Felda will conduct an internal forensic investigation into the matter as the new subcommittee collects information from the management and speaks to lawyers.
"The issue has been investigated by the Malaysian Anti-Corruption Commission and police, who have responded, so we will consider whether to proceed with a civil or criminal [case] if there is a basis to do so," he added.
Megat Zaharuddin said people should understand that Felda has to follow a proper governance process.
The KLVC project courted controversy after it was learnt that 16 pieces of Felda land measuring 16.06 acres (6.5ha) in Jalan Semarak were transferred to Synergy Promenade in 2016 and 2017.
Synergy Promenade allegedly used a power of attorney signed by former Felda chairman Tan Sri Isa Samad on June 3, 2014, to effect the transfers, a day after it signed a master development agreement with Felda's investment arm Felda Investment Corp Sdn Bhd (FIC).
In January this year, Synergy Promenade returned the land parcels, valued around RM200 million, to Felda after the two parties reached an amicable deal.
Then in June, Synergy Promenade filed defamation suits against Felda's immediate past chairman Tan Sri Shahrir Samad, and former Muar member of parliament Datuk Seri Razali Ibrahim, whom it accused of tarnishing its image. It also sued News Straits Times Press (Malaysia) Bhd and one of its reporters at the Malay language Berita Harian newspaper, for an alleged defamatory article.
So far, Megat Zaharuddin said, eight floors of one tower in the project has been constructed. "As for the rest [of the project], both parties will have to address the continuity of the project moving forward."
He also refuted Synergy Promenade's claims that Felda declined to speak with the company.
"They said a proposal should be made [on the continuity of the project] and that we did not respond. That's not true. It is them who did not want to talk. To be honest, it is not my policy to discuss this publicly.
"They say they don't want to raise this to the public either, yet they said some things to the media that are not correct," he added.
Last week, Synergy Promenade was quoted as saying in an English daily that the project was now at a standstill and that it was keen to discuss and resolve the matter amicably, failing which it plans to take legal action against Felda and/or FIC to seek compensation for the project.
However, when contacted, Synergy Promenade business development director Datuk Marina Hashim clarified that the project was never stalled and that she would check with her office over the report that appeared in that daily.
Marina told The Edge Financial Daily that Synergy Promenade hopes to meet with Megat Zaharuddin, adding that the company is also keen on a win-win solution.
"We wrote him a letter after he took office for an appointment to see him, but his office replied that he was not free at that time. We have only met with the Felda's previous board of directors since January, but nothing after that. [Now] we have one tower block that has eight completed floors. We hope to meet with Megat [Zaharuddin] soon to discuss the project and come up with an amicable solution [going forward]," she said.