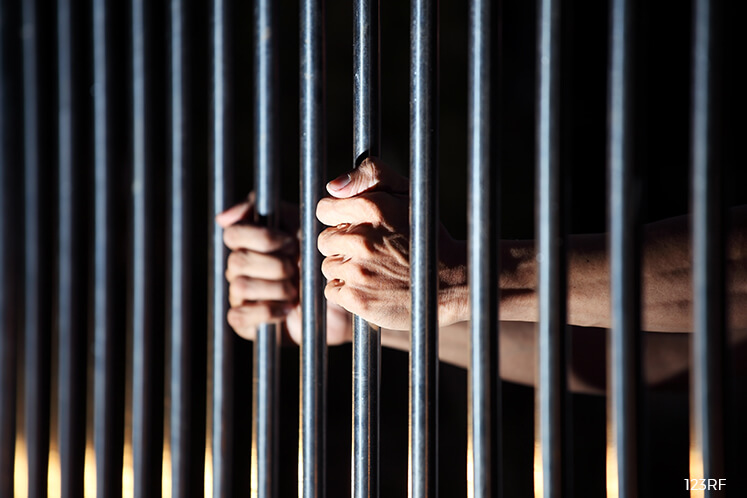 KUALA LUMPUR (March 11): An unemployed Facebook user today was sentenced to seven months' jail and a RM10,000 fine by the Sessions Court here after he admitted to insulting Islam and Prophet Muhammad.
Mohamad Yazid Kong Abdullah, 52, pleaded guilty when he was charged last Friday (March 8).
Judge Hasbullah Adam said Article 3 of Federal Constitution clearly provides that Islam is the religion of the Federation, and it is the supreme law of the land.
By insulting Islam and Prophet Muhammad, it is tantamount to challenging the Federal Constitution, he said.
If Mohamad Yazid could not pay the fine, he would have to serve an additional two months in jail.
Counsel Muhammad Syafiq Salleh, who appeared on behalf of Mohamad Yazid, said his client would like to apologise to the public for his mistakes, claiming that Mohamad Yazid converted to Islam when he married to his first wife but did not have any guidance or support from the relevant parties on how to practise the religion as a Muslim.
He stressed that his client was a first-time offender and asked for minimum sentence.
However, deputy public prosecutor Muhamad Asyraf Md Kamal requested the court to impose a deterrent sentence as Mohamad Yazid's action has humiliated the Muslim community.
"No one can accept any religious humiliation as this will threaten the national harmony and security," Asyraf said.
Mohamad Yazid was charged with using the Facebook account of "Yazid Kong" to post insulting communication with intention to hurt others at 8.21pm on Feb 24, 2019.
The posting was read by another Facebook user with a profile name "Mohamad Syafiq" at the Salahuddin Al-Ayubi mosque, Jalan Taman Melati, Wangsa Maju, here at noon on March 1.
The charge, under Section 233(1)(a) of the Communications and Multimedia Act 1998, punishable under Section 233(3) of the same Act, provides for a maximum fine of RM50,000 or imprisonment for up to a year, or both, and shall also be liable to a further fine of RM1,000 for every day during which the offence is continued after conviction, if found guilty.