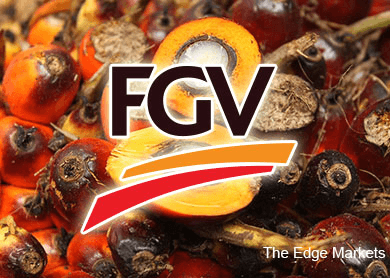 Felda Global Ventures Holdings Bhd
(June 15, RM1.65)
Maintain reduce with a target price of RM1.69: FGV has entered into a heads of agreement to acquire Rajawali Group's 37% stake in PT Eagle High Plantations (EHP) and sugar concessions in Papua, Indonesia, for US$746 million (RM2.79 billion). EHP is listed in Jakarta and owns oil palm estates. The sugar assets comprise greenfield land and a nursery in Papua New Guinea. 
FGV has proposed to pay US$679 million in the form of US$632 million in cash (93% of total) and 95.4 million new FGV shares (or 2.55% of enlarged share capital) for a 37% stake in EHP and US$66.5 million cash for the sugar concessions. 
One of the key conditions of this deal is that FGV will not be required to make a mandatory tender offer for the rest of EHP shares as it will not be a controlling shareholder. This proposal will require shareholders' and other relevant approvals and FGV hopes to complete this deal by Sept 1 this year.
We are negative on this deal as the proposed acquisition price of 775 rupiah (RM21.8 sen) per EHP share is at a 72% premium to EHP's last closing price of 450 rupiah per share and a 267% premium to CIMB's target price of 290 rupiah per share. 
The acquisition price values EHP at a financial year 2015 (FY15) price-earnings ratio of 63 times and price-to-book value of 3.6 times (which is significantly above peers' and FGV's own valuations), and we estimate this could dilute FGV's earnings by 10% and raise the group's net gearing ratio to 1.43 times. 
We are also concerned that the group may have to write down the value of EHP post-acquisition to reflect the current market price. The write-down could amount to RM1.07 billion (or 29 sen per FGV share).
We cut our target price to RM1.69 to reflect the risk of this acquisition on the group's earnings and balance sheet. Maintain "reduce". — CIMB Research, June 15
This article first appeared in The Edge Financial Daily, on June 16, 2015.