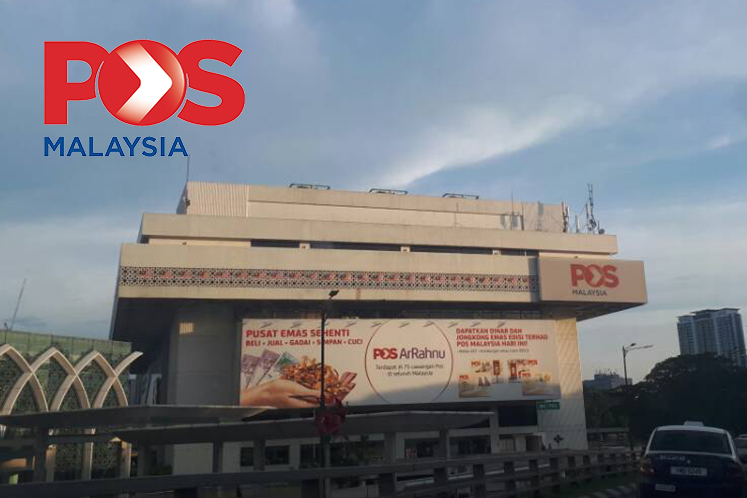 KUALA LUMPUR (March 28): Pos Malaysia Bhd announced a series of board room changes today, chief of which is the appointment of former Malaysia Digital Economy Corp Sdn Bhd (MDEC) chief executive officer Datuk Yasmin Mahmood as its new chairman, replacing outgoing Datuk Mohammad Zainal Shaari.
She will be taking over the independent, non-executive post from Mohammad Zainal, 55, who has resigned and will be leaving the group on April 1 to focus on the on-going rationalisation exercise at DRB-Hicom Bhd, where he is also the non-independent and non-executive chairman.
In announcing this to Bursa Malaysia this evening, Pos Malaysia also said former group CEO of Telekom Malaysia Bhd, Tan Sri Zamzamzairani Mohd Isa, will be stepping down as its independent non-executive director. He will be exiting the group on April 1, due to a high level of commitment he presently has as a board member of other companies.
According to Pos Malaysia's Annual Report 2018, Zamzamzairani, 58, is currently chairman of UEM Sunrise Bhd. He also sits on the board of UEM Group Bhd as a non-independent non-executive director.
He is also a director of Payments Network Malaysia Sdn Bhd (PayNet), a joint venture company between Malaysian Electronic Clearing Corporation Sdn Bhd (MyClear), a company owned by Bank Negara Malaysia, and Malaysian Electronic Payment System Sdn Bhd (MEPS).
Yasmin, 56, meanwhile, has invested in a few technology ventures in Indonesia and assumed an advisory role in these companies since leaving MDEC in mid-January this year, according to Pos Malaysia.
Pos Malaysia's shares closed seven sen or 3.87% higher at RM1.88 today, raising its market capitalisation to RM1.47 billion. Over the past 12 months, the stock has fallen 48.77% from RM3.67.