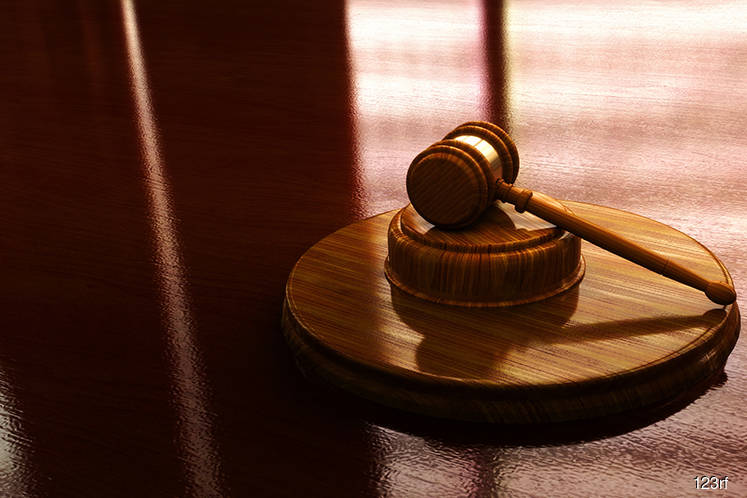 KUALA LUMPUR (Dec 19): Former Goldman Sachs banker Roger Ng Chong Hwa was charged today with abetting his former employer in the issuance of bonds worth RM6.5 billion relating to 1Malaysia Development Bhd (1MDB).
Ng, 46, claimed trial at the Sessions Court to four charges of abetting Goldman Sachs in the sale of the guaranteed notes and bonds belonging to 1MDB's subsidiary by omitting material information and publishing untrue statements.
Each of the charges under subsection 370(c) of Capital Markets and Services Act 2007 carry a punishment of up to 10 years imprisonment and a fine of not less than RM1 million.
Judge Ahmad Kamal Ariffin Ismail allowed Ng bail at RM1 million in two sureties for all charges and ordered him to surrender his passport to the court. Ng, however, was not released, as he is still under remand for his extradition case.
The court fixed March 18 next year for the next mention of today's case.
Under the first charge, Ng is accused of abetting Goldman Sachs International in omission of material facts in issuance of 10-year US$1.75 billion bond by 1MDB Energy Ltd, while the second charge is in relation to omitting material facts in a 10-year US$1.75 billion bond issuance by 1MDB Energy (Langat) Ltd.
The third charge is related to omitting material facts in the issuance of 10-year US$3.0 billion bond by 1MDB Global Investments Ltd.
Among material facts allegedly omitted in these charges was that "a person named Low Taek Jho, 37, is the principal controller and intermediary of 1MDB".
The fourth charge is abetting Goldman Sachs International in making untrue statements of material facts in offering circulars on the bond issued by 1MDB Global Investments.
In the three bond issuances, Goldman Sachs International was either the bookrunner or arranger, or both.
On Monday, Goldman Sachs International was charged in Malaysia for the same offences.
Earlier today, another Sessions Court fixed Jan 4, 2019 as the next mention date for Ng's extradition case, after he was not produced in court for case mention due to a misunderstanding.
At that proceeding, Deputy Public Prosecutor Shukor Abu Bakar said there was a misunderstanding with regards to obtaining an Order To Produce (OTP) from the court for Ng's first appearance.
Judge Edwin Paramjothy noted respondents usually need not appear in court for mentions.
But as noted by Ng's lawyer Datuk Tan Hock Chuan, Ng's appearance was necessary in this case, as required by Section 16 of the Extradition Act 1992.
Paramjothy said the court could issue the OTP immediately for Ng's appearance by afternoon, but Tan said police may require more time to deal with the formality. (As it turned out, however, Ng was present in court in the afternoon for the four abetment charges).
Paramjothy today also ordered that the 60-day remand on Ng, from Nov 1 to Dec 28, be extended until his first appearance date.
The judge then proposed fixing the hearing date for the extradition case, but Tan said it would be more appropriate at this juncture to just firm up the case mention date.
"There are many things going on here and abroad, and there are 13 hours difference between us and the US, so things might change along the way and I have to take instructions, so I suggest we fix [only] the case mention date today," Tan said.
Ng served as a deputy to Goldman Sachs' former Southeast Asia chairman Tim Leissner, who has pleaded guilty in the United States over his role in the scandal.