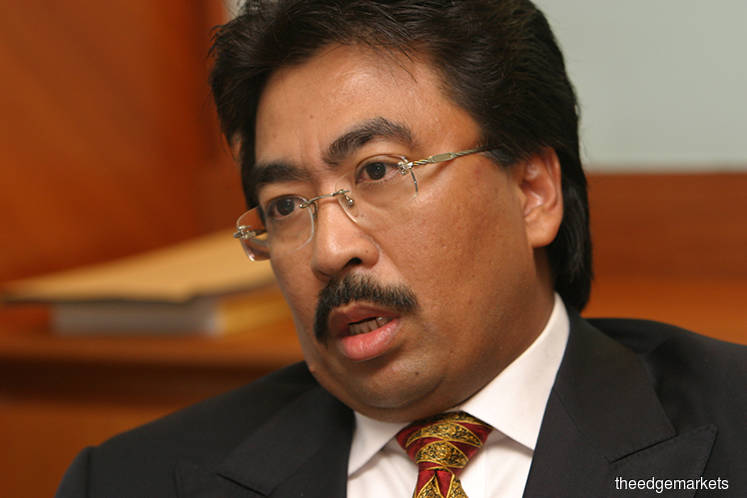 KUALA LUMPUR (April 1): KUB Malaysia Bhd has redesignated former Minister of Finance II Datuk Seri Johari Abdul Ghani as its non-executive chairman, replacing Datuk Ahmad Ibnihajar, who has been redesignated as an independent and non-executive director.
Johari was previously a non-independent director in KUB. He served as the Minister of Finance II from July 27, 2016, to May 9, 2018, and is currently a director of C.I. Holdings Bhd.
He has an indirect interest of 178.07 million units of ordinary shares in KUB, via JAG Capital Holdings Sdn Bhd.
Last month, JAG Capital had emerged as the largest shareholder of KUB after acquiring a 31.99% stake from Anchorscape Sdn Bhd worth RM121.09 million.
Prior to the transaction, Anchorscape — an investment holding company linked to Darhim Dali Hashim and Datuk Abdul Rahman Mohd Redza — was the largest shareholder with a 52.17% stake.
At 12.30pm, KUB rose 0.5 sen or 1.23% to 41 sen, giving the group a market capitalisation of RM228.15 million.