This article first appeared in The Edge Financial Daily, on May 31, 2019.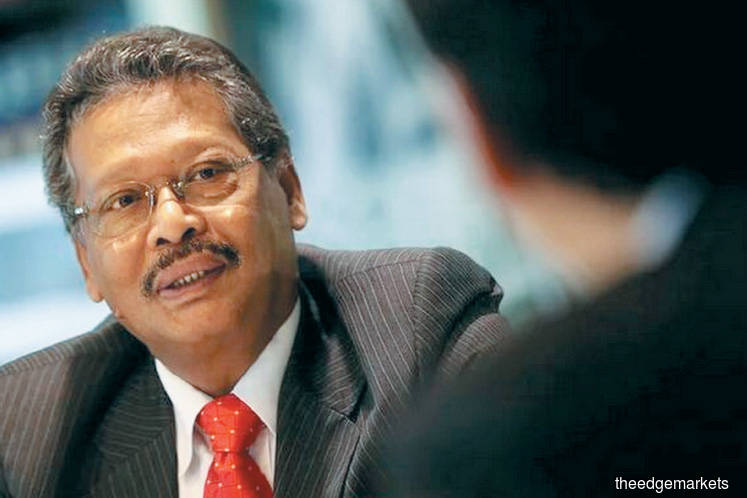 KUALA LUMPUR: Former Attorney General (AG) Tan Sri Mohamed Apandi Ali has withdrawn his application to challenge the travel ban imposed by the government on him after the restriction was rescinded.
Apandi, 69, was informed verbally about the ban when he went to the immigration department on Feb 22 to apply for a passport.
Counsel M Visvanathan, who acted for the former government's chief legal adviser, told reporters they thanked the Pakatan Harapan government for ensuring that the rights to freedom of movement pursuant to the laws and Federal Constitution are upheld.
He said his client decided to withdraw the application after receiving a letter dated May 8, 2019 from the immigration department.
"The immigration [department] has issued a letter [stating] that there is no further restriction on travel to Tan Sri Apandi."
  He said the withdrawal application was allowed by High Court Judge Datuk Seri Mariana Yahya in chambers yesterday, adding that there was no order as to costs.
When met outside the court, Federal Counsel Istisyhad Ismail, who appeared on behalf of the government, confirmed that no reason was given by the authorities as to why Apandi could not travel overseas previously.
She said the letter issued by the immigration department to Apandi also did not indicate why the travel ban was lifted.
Apandi, in his application filed on May 3, named the immigration director-general, home minister and Malaysian government as respondents.  Apandi has affirmed an affidavit in support of the judicial review, saying he wanted to travel to the UK in July as his stepson would be called to the English Bar.
The former Federal Court judge, however, was told by an officer verbally that he could not apply for the travel document for the time being, without any reason given.
He then filed a judicial review against the government in High Court, seeking a declaration that the restriction imposed against him was in breach of his fundamental rights under Articles 5(1), 8 and 9 of the Federal Constitution.
Apandi said Section 59 of the Immigration Act denied him the right to be heard before the authorities made a decision, while Section 59A of the same legislation is an ouster clause that attempted to prevent him from making an application for judicial review to challenge the department's decision. He said both provisions in the law denied him the right to natural justice and were in breach of Articles 160 and 4 of the Federal Constitution.