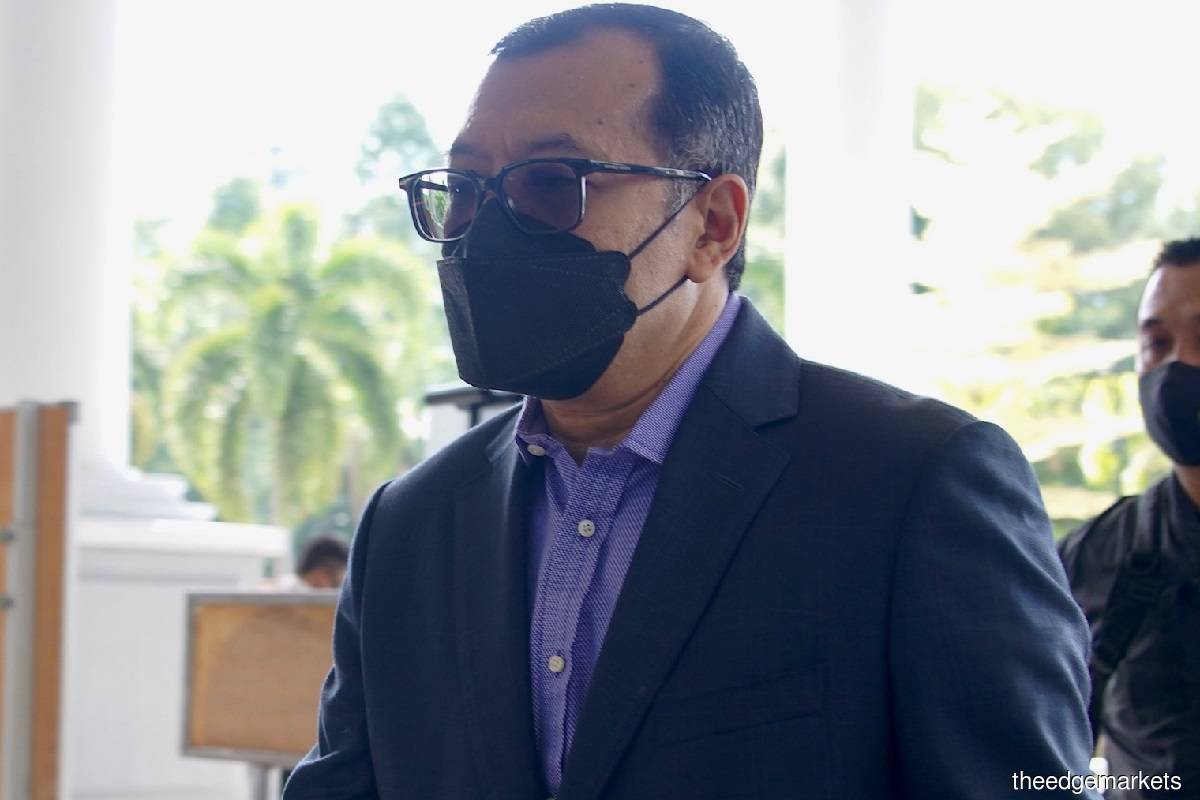 KUALA LUMPUR (Jan 27): Former chief financial officer (CFO) of 1Malaysia Development Bhd (1MDB) Azmi Tahir denied that he had taken bribes from ex-Goldman Sachs banker Tim Leissner for the bank's appointment as a lead arranger for the issuance of the US$1.75 billion worth of 1MDB bonds in 2012 to finance the acquisition of Genting Sanyen Power Sdn Bhd.
Goldman Sachs was paid US$192.5 million in arranger fee for this bond issuance.
During his cross-examination on Thursday (Jan 27), former prime minister Datuk Seri Najib Razak's lawyer Tania Scivetti asked Azmi about his role together with fugitive financier Low Taek Jho or Jho Low in allowing Goldman to make this huge profit.
Scivetti: Your inaction enabled Goldman [Sachs] to profit from 1MDB, and in return, Leissner and Goldman bribed 1MDB officials, including you?
Azmi: I disagree.
Scivetti: You knew Jho Low made an arrangement with Leissner and other 1MDB officials, [who] were remunerated by carrying out Jho's instructions [for the acquisition].
Azmi: I disagree.
Scivetti then suggested to the court that former 1MDB chief executive officer (CEO) Datuk Shahrol Azral Ibrahim Halmi had received a US$4 million payment from Leissner in cash.
She said that the reason why Shahrol accepted this payment in cash was so that the digital footprint of the cash transactions would not be present and that Azmi along with Shahrol and former CEO Mohd Hazem Abd Rahman had profited from the money.
Azmi denied these allegations.
Witness denies Goldman breached fiduciary duty with 1MDB
Scivetti then suggested that Goldman had breached its fiduciary duty when it proposed the Mastika acquisition structure to 1MDB. In a nutshell, Goldman had proposed 1MDB to borrow a further US$700 million from Affin Bank and AmIslamic Bank despite knowing 1MDB was debt-ridden.
Azmi disagreed with her suggestion that the US$700 million loan was not necessary as the US$1.75 billion bond issuance was enough for the Mastika acquisition.
Scivetti: Certainly, Goldman Sachs would be aware of 1MDB's financial position at the time they proposed the Mastika acquisition structure. They breached their fiduciary duty. They knew that 1MDB was in debt but they proposed an expensive structure.
Azmi: That's a broad statement. It wouldn't be fair for me to say that they breached their duty because I don't know whether they knew the state of affairs in 1MDB.
According to the lawyer, the interest rate for the US$700 million loan was unusually high at 5.75%. However, Azmi said he did not know about this rate of interest.
The former CFO replied that in this case, dealings with the bank were not within his role and job scope.
Scivetti: Yang Arif (Your Honour), he (Azmi) can't just run away from his responsibilities.
Justice Sequerah: You can put it to him.
Azmi: Jasmine Loo dealt with Goldman Sachs, not me.
Scivetti: Goldman Sachs was the financial adviser. There were no negotiations to reduce the interest rate by 1MDB... if you don't know about the negotiations. Goldman Sachs was the financial adviser. They were paid a fee and they let 1MDB pay a high interest rate on the loan.
Azmi: Yes, it looked that way.
Scivetti: They (Goldman Sachs) were also paid an arranger fee of US$130 million for this deal.
Azmi: I don't know. I'm not sure.
Scivetti: You signed the arranger agreement. It was quite a big amount.
Azmi: Yes, it was.
Azmi then admitted that it was his responsibilities regarding finance matters in 1MDB and in hindsight he should have flagged the wrongdoings with regard to this matter.
During the 1MDB probe, Leissner pleaded guilty to conspiracy, money laundering and foreign bribery charges in the US in August 2018.
Najib is charged with four counts of abuse of power and enriching himself with RM2.3 billion from 1MDB, and 21 counts of money laundering of the same amount.
The former prime minister faces up to 20 years' imprisonment if convicted.
Justice Datuk Collin Lawrence Sequerah is presiding over the trial.
The Edge is covering the trial live here.
Users of The Edge Markets app may tap here to access the live report.