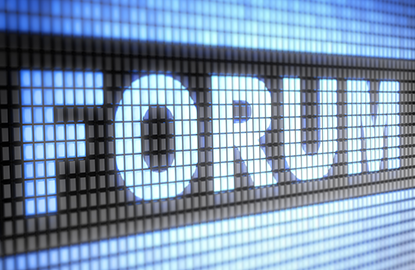 This article first appeared in Forum, The Edge Malaysia Weekly, on November 16 - 22, 2015.
"You can't build a reputation on what you're going to do." — Henry Ford
HERE's a test. If I were the best tightrope walker in the world and I wanted to cross the chasm between the Petronas Twin Towers and the nearby highfalutin hotel on a three-inch cord that stretched across the divide while pushing someone in a wheelbarrow, would you volunteer to be that someone?
A rhetorical question that may be, but a similar question was asked by The Great Blondin (real name Jean-Francoise Gravelet), a flamboyant French acrobat and daredevil when he wanted to cross Niagara Falls for the third time in June 1862.
On that day, a huge crowd, noisy and loud, greeted him with hurrahs when he arrived, pushing his wheelbarrow. But the boisterous audience fell into awkward silence when Blondin issued the invitation. There were no takers.
Raised in the celebrated circus tents of Europe, and having crossed Niagara Falls two times before, he had hoped that his fans would believe, as he did, in his prowess on the high wire.  They said they did, but they didn't, really.
Some, if they were honest with themselves, were there because they were curious to see if he would become the first person with a wheelbarrow to cross the falls on a tightrope or if he would plummet to his death. Either way, it would be a day to remember.
It's the same with leaders today. When a new leader is unveiled, his people will be there to watch him as he goes about his business. They will profess a willingness to follow the leader's "new way", but like Blondin's fans of yore, they will choose to stay on safe ground.
Some of them may even have a similar morbid curiosity about the potential of a leader's failure. They are waiting for him to fail and fall. Get in the wheelbarrow? I don't think so.
So, what's a leader to do?
In business, we employ people to help us achieve stated objectives. We give them important roles and responsibilities. Heck, we pay them well — even on days when they stay home sick in bed. So, naturally we want them with us, in our wheelbarrow. We want what is now fashionably termed, their "buy-in". We want them to buy into the ideas and strategies that we have put forward, to give us that extra push that leads to outstanding results.
Some of us even bent over backwards for our people. We walked the floor with them, listened respectfully to their ideas. We held brainstorming sessions, team-building retreats and even organised management master classes to guide and train them.
We have been told by experts that we need to be people managers, not slaves to process and we must focus more on the needs of people in our care. And we did, but we are not getting the buy-in we desperately want.
Question: Why is it hard for some leaders to align people's behaviour with the purpose and objectives they have in mind? Why haven't all the skills that we picked up from those expensive leadership courses worked? As hard as we leaders have been working to change people's mindsets, we may have overlooked something quite significant — the work culture in our organisations.
Whether we lead a team of three or three thousand people, we are the proud owner of a work culture and it is important for us to understand that the effectiveness of that culture will impact our performance. If a culture works, then everything works better.
If our culture is clear, positive and strong, then people will buy into our ideas and cause and most importantly, believe that what they do matters and that they can make a difference. That pervasive enthusiasm and energy will spread quickly, like healthy bacteria on a warm petri dish.
On the other hand, if our culture is dysfunctional — chaotic, combative or indifferent — our staff will likely spend more time thinking about why the people sitting next to them should be fired rather than getting fired up themselves.
So, probably the first step to becoming a leader who can create a superior culture is to do something very basic, that is, to pause and think about human nature. Why do people believe in the things they do? And how can they be persuaded to change what they think?
You see, belief at work is a choice, and a leader's first responsibility is to influence that choice. It would be a mistake to think that people will commit to a work culture because of a mandate. Leaders cannot influence belief by wielding our title and power or even sending them well-worded memos. I can just see it now: "Starting next Tuesday, you will believe in everything we say."
Every person who works for us has arrived in our employ with his or her own set of theories about the world, most often shaped by experiences that have hardened their resolve or even created built-in resistance. Leaders need to have a handle on this.
Belief, as you may have experienced, is a double-edged sword. On the positive side, it can be a force for the inconceivable, blow-the-doors-off achievement. Negative beliefs however, or even simple scepticism, can be enormous impediments to the success of any endeavour.
It takes skill and time to turn negative beliefs into positive. But too many of us are averse to the very notion that employee belief must be earned. We often argue, "Hey, their cheques are clearing, so what right do they have to not buy in?"
It seems logical that our people should be in alignment with us because we have the bigger office. But a bigger office and a fancy job title does not guarantee that commitment. The bottom line is this: Leaders too often ask their people to agree to the strategies, policies, and goals of their culture, without really knowing how to persuade them.
Yes, it is safe to say that some of our employees are completely on board with us, but it is just as safe to say that there are still many that are either sceptical about our leadership or view things with a detached indifference.
Unfortunately, many well-meaning but busy leaders have a tendency to see our staff from a distance, like the great Blondin, looking down from his perch above the falls. We imagine that because people report to us, they are one with us, that while they might not quite love us, they at least respect us and believe that we are sensible and well-intentioned. The problem today is that it is just not a reasonable assumption.
It's not that people don't want to believe in us, their leaders. They do. But they need a compelling reason to do so. They need purpose. When you work for a company or a leader you believe in, the experience is a lot more satisfying than just cashing in a pay cheque.
That is why we have seen a proliferation of interest in mission-driven, non-profit organisations recently. Take Teach for Malaysia, for instance —  it is a local NGO that places recent graduates as teachers in rural schools for two-year terms. For many, it is a low-paying assignment fraught with logistical and cultural nightmares, but that organisation alone has seen a four-fold increase in applicants and placements over the past few years.
And what do the leaders of these successful, mission-driven organisations have in common? Most have managed to create a work culture high on engagement, manifest in the strong staff attachment to the organisation's cause and a willingness to go that extra mile. They have also created an environment that supports performance where their staff feel enabled. And these qualities have helped their operatives experience a sense of well-being and drive at work — people feel energised. In other words, they have given their people and their organisations a sense of purpose.
And what is purpose? Purpose is an expression of the deepest dimension within us, our essence. It gives us a profound sense of who we are, where we came from, and where we are going. Purpose, when it is clear, is the aim around which we structure our lives, a source of direction and energy, and the way the meaning of our lives is worked out in daily routines.
Today's successful leaders know the essence of purpose. As such, they are less the tyrannical symphony conductor or decisive military genius of yesteryear, and they also haven't bent over so far backwards in their sensitivity that they've lost their focus. They provide the why, keep an ear close to those they serve, treat their people with deference, and create a place where each step forward is noted and applauded.
Maybe it's time we learnt from them. Maybe that is how we leaders can get people in our wheelbarrow any time we need to cross a chasm on a three-inch cord.
---
Zakie Shariff is CEO of a state-owned GLIC and co-founder of hCap Associates, a talent search company