This article first appeared in The Edge Financial Daily, on July 17, 2018.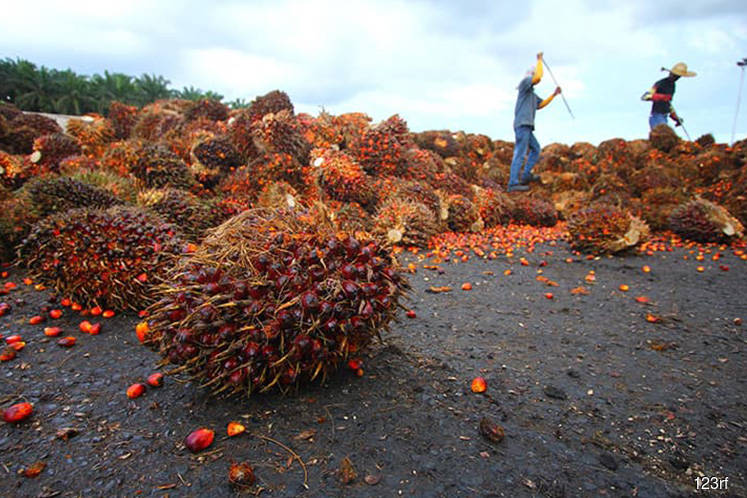 KUALA LUMPUR: The European Union (EU) is "open to palm oil" as no legislation has ever been formed to specifically ban the edible oil in the EU market, said a head of EU delegation to Malaysia.
"The European market is open to palm oil. I want to say that very clearly. And EU is the second largest market for palm oil from Malaysia," said ambassador and head of EU delegation to Malaysia Maria Castillo Fernandez.
Speaking to the press on the sidelines of an EU-Malaysia trade forum here, Fernandez clarified that "there is no mention of palm oil" when it comes to the EU's plan to phase out biofuel use in transport fuel by 2030.
"It is [a phasing out of biofuel from] all crops.
"There is a discussion in Europe which is reflected on how we are going to meet our renewable energy goals under our commitment under the Paris Agreement," she said
"In that context, of course, the transport sector is also affected [and needs to] contribute to the goal. The Europeans have agreed to try to decrease in a gradual way, until 2030, [the use of] biofuels of all crops," she added.
The use of biofuel, such as palm oil, in transport fuel has stirred debate in the EU over its end-to-end sustainability, amid the changing farming practices termed as 'indirect land use change' (Iluc).
In a nutshell, it describes farmers clear old rainforests — essentially carbon sinks — to grow biofuel crops, which results in the unintended release of even more greenhouse gas emission.
On June 14, the EU trilogue between the EU Parliament, European Council and European Commission reached an agreement to defer the deadline for the biofuel phase-out to 2030 from 2021 previously, amid its 32% renewable energy target by the same deadline.
"[To hit the] renewable energy target, we will have to use less biofuel coming from all the crops that have Iluc," said Fernandez.
The formal definition of the Iluc will be done afterwards, said Fernandez — part of which will involve delegations to meet and discuss with stakeholders in the industry.
Asked about consumers boycotting palm oil-related consumer products in the EU, Fernandez pointed to changing consumer behaviour amid ongoing debate about sustainable practices by companies.
"The only legislation in EU with regard to your [consumer] products is minimum standards [which is] common for all products. There is no legislation on banning of anything [linked to palm oil].
"You have to bear in mind that there is a debate going on; there are concerns about sustainability in all areas. That is the trend that European consumers are demanding more and more," she said.