This article first appeared in The Edge Malaysia Weekly, on October 12, 2020 - October 18, 2020.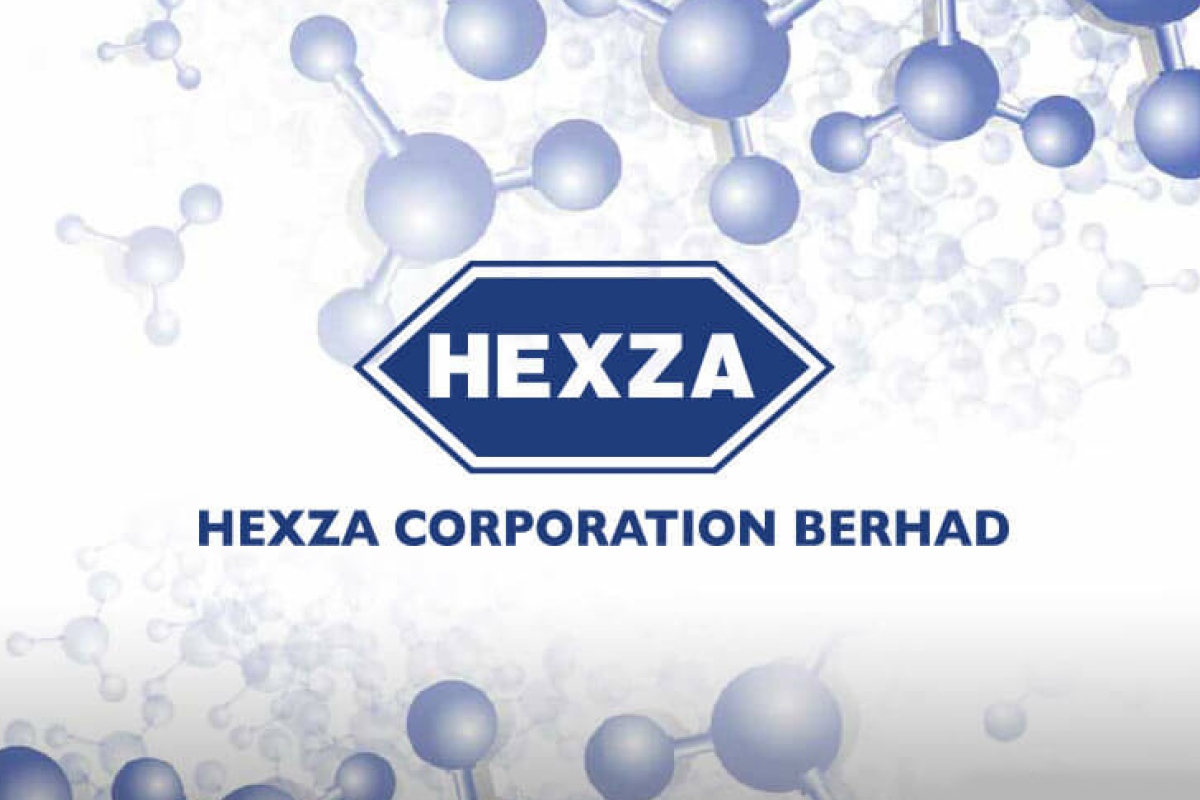 HEADQUARTERED in Ipoh, ethanol and adhesive resin producer Hexza Corp Bhd was one of those profitable small-cap companies with strong fundamentals operating under the radar of many investors for years — until the recent stock market frenzy.
However, its share price — having jumped more than three-fold to a multi-year high of RM1.97 on Aug 6 from a 52-week low of 61.5 sen on March 23 — has lost some of its gains and ended last Wednesday at RM1.18.
At a market capitalisation of RM236.45 million, Hexza is currently trading at a historical price-earnings ratio of 15.3 times, against a net profit of RM15.45 million in the financial year ended June 30, 2020 (FY2020).
Of its almost RM20 million in profit before tax, the ethanol division contributed RM11 million or 56%, and the resin division about RM4 million or 19%. The rest came from investment, trading and other businesses.
According to CEO Aureole Foong Leong Wei, the group is now expanding its adhesive resins operations in Kuching, Sarawak, and refurbishing its ethanol plant in Ipoh, Perak.
"We are investing RM6.5 million on a new facility to produce powdered resin, and we are investing RM1.5 million to refurbish our existing ethanol plant," he tells The Edge in a phone interview.
Incorporated in 1969 as Norsechem (M) Sdn Bhd, the company was listed on the Kuala Lumpur Stock Exchange in 1979.
Today, Hexza is principally involved in two core manufacturing businesses, namely ethanol and urea formaldehyde-based adhesive resins. The former business is based in Ipoh and the latter, in Kuching.
Being one of the largest resin manufacturers in East Malaysia, Hexza mainly supplies to the plywood and medium-density fibreboard (MDF) industries in Sarawak.
"The resin that we are producing today is in liquid form. Our customers use these adhesive resins in their end products, which are shipped to Northern Asia. Japan is the biggest buyer for many of our customers," Foong explains.
Given the environmental concerns of recent years, he says, the logging business in Sarawak has come under a lot of pressure. The state government's imposition of many restrictions on the sector has impacted the entire supply chain.
"Many plywood and MDF players in Sarawak are going through a difficult time, which has affected our resin business as well," he reveals.
Diversifying into powdered resin
To mitigate the impact, Hexza has decided to move into a new but related product — powdered-resin. "The advantage of powdered over liquid resin is that it has a longer shelf life. The liquid resin that we are producing today has to reach customers within a week or so, and hence, it cannot be exported," acknowledges Foong. The new powdered resin plant in Sarawak, he says, is targeted to be up and running by the second half of the next calendar year, or FY2022. Once completed, it is expected to open up a lot of new market opportunities.
"We can export to Myanmar, Cambodia, Thailand, Vietnam and even Africa through the powdered resin traders. There is a strong demand from these countries and, globally, there is a shortage of powdered resin," he says confidently.
At full capacity, Hexza will be able to produce 4,200 metric tons of powdered resin every year. Foong is of the view that this could offset the difficulties that the group is facing with liquid resin.
However, Hexza will continue to produce liquid resin for its existing customers, he stresses. "After all, it is not like our liquid resin operation is loss-making by any means. It is just that we see continued difficulties in the wood-related industry in Sarawak, which affects our liquid resin business."
Factory optimisation
Hexza supplies two types of ethanol — one for industrial use, while the other is drinkable.
Its industrial ethanol customers comprise manufacturers in many sectors, including pharmaceutical products, chemicals, ink, solvents and sanitisers.
The company's drinkable-grade ethanol, meanwhile, is supplied to a number of bottlers of alcoholic beverages in Malaysia. "Some of them are large producers of less-expensive whiskeys, rums and gins, which are targeted at the mass market. On average, industrial ethanol makes up about 70% of our ethanol business," says Foong.
At the height of the Covid-19 pandemic in February and March, Hexza saw a big spike in orders from sanitiser manufacturers, including new players.
Hexza is an indirect beneficiary of the pandemic, but not in a significant way, Foong says, adding that demand for industrial ethanol from sanitiser makers tapered off from 4QFY2020. Now, it is very much business as usual for the company.
"In fact, sales to sanitiser makers have never been a big portion of our business. It was because of Covid-19 that such sales increased and many people thought we had a big exposure to the sanitiser market.
"Today, we continue to serve all of our industrial customers, some [of whom] have been increasing their orders. We see steady demand from many of them, not just sanitiser makers. It is important to stress that," he adds.
As Hexza's ethanol plant in Ipoh has been operating for many years, some of the equipment is now less efficient, Foong says. As such, the plant is unable to operate at full capacity. "When our refurbishment programme is completed — targeted for the first quarter of next year — our production output should be about 10.5 million litres per year, compared with less than seven million litres per year currently," he says.
Foong, 59, was appointed CEO last November. He is the son of Dr Foong Weng Cheong, a non-independent non-executive director of Hexza, as well as the nephew of Datuk Dr Foong Weng Sum, the executive chairman.
Brothers Weng Cheong and Weng Sum are the only substantial shareholders of Hexza to date and collectively own about 32.93% of the company.
Foong attributes Hexza's share price movement over the past few months to market speculation.
"I think there was a lot of speculation in the market. It drove our share price all the way to over RM2.20 (intraday), and then it came right back down just as fast. It has absolutely nothing to do with our business and it's not us doing it," he stresses.
"As far as we are concerned, it is really business as usual. While there has been a lot of volatility in the market, my message to our shareholders is to be patient, and give us time to let the company's fundamentals show through."
As at June 30, Hexza's cash position stood at RM97 million, giving it an ample war chest should merger and acquisition opportunities arise, although Foong says there is nothing immediate at the moment.
"Meanwhile, we are also looking at a couple of projects to develop green, eco-friendly products in partnership with some third parties. We are doing the due diligence now. If these projects materialise, some of the cash will be utilised."