This article first appeared in Enterprise, The Edge Malaysia Weekly, on December 31, 2018 - January 06, 2019.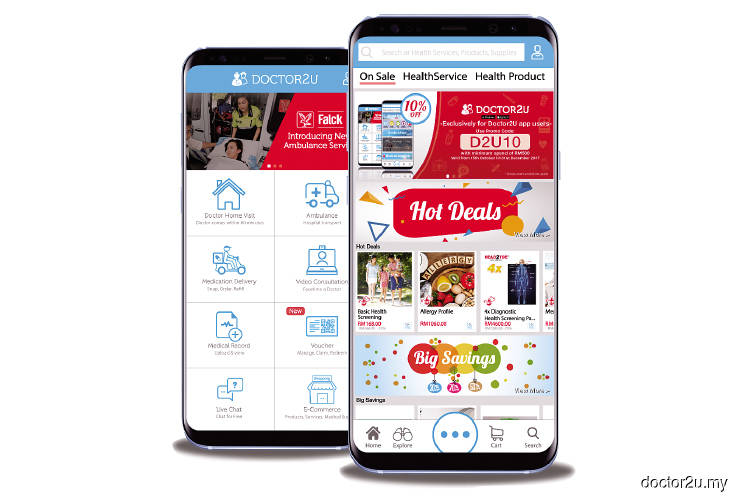 When someone talks about booking a doctor using a mobile application, BookDoc and its founder Chevy Beh are the two names that spring to mind. However, there is another mobile app that is equally good. It is called Doctor2U. Interestingly, its founder Garvy Beh is Chevy's younger brother.
A quick check on the App Store shows that Doctor2U has received a score of 4.7 and has been rated 353 times. By comparison, BookDoc has a score of 4.0 and has been rated 491 times.
What is interesting about Doctor2U? The registration process is simple. All you have to do is fill in your basic information and phone number and you can start using its services. It takes you no more than a few minutes.
Its primary service, of course, is to request for a doctor to come to your doorstep "within 60 minutes". It is not hard to imagine that this service will be pretty useful for those living alone or those who are too sick to drive to a clinic.
This service does not come cheap, however. You have to pay RM190 if you request a doctor between 8am and 7.59pm and RM355 if you do so from 8pm to 7.59am, according to the app. The amount covers the doctor's consultation fee, transport, prescription, referral letter and a medical certificate if necessary.
However, a patient can opt for an online live chat with a doctor, which would cost him from RM25 to RM100.
Interestingly, the app also offers an ambulance service. You can book one and see its real-time location. As the app puts it, "You can Uber an ambulance to your doorstep."
The ambulance service is currently available in Selangor, Kuala Lumpur and Kota Kinabalu.