This article first appeared in The Edge Financial Daily, on March 8, 2019.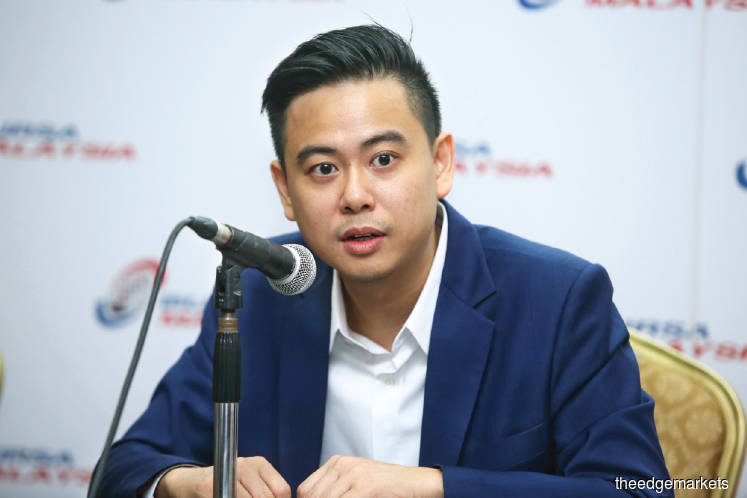 KUALA LUMPUR: EquitiesTracker Holdings Bhd, a pioneer in providing equity data and analytics on public-listed companies in Malaysia, Singapore and Australia, aims to digitise its investment training services segment as it sees a growing need in the online learning space.
Its chief executive officer (CEO) Alvin Vong said digitalising its education content will allow the company to venture into overseas markets without having to be physically present and set up expensive training centres there.
Founded in 1976, EquitiesTracker has the experience, know-how and expertise to design and conduct investment training courses, Vong told a press conference after the company's listing on Bursa Malaysia's LEAP Market yesterday.
The training modules, which leverage on 40 years of data, are the company's "most expensive" assets, he added.
Vong said 1,617 retail clients had participated in the company's investment training courses in 2017.
As for the company's investment research platforms, he said EquitiesTracker is planning to strengthen its presence in Southeast Asia as the platforms are "highly scalable and is easily accessible through an online platform".
The platforms currently provides equity data and analytics on listed companies in Malaysia, Singapore and Australia.
"Having built our reputation and track record in the equity investment research platform and investment training industries in Malaysia, we believe we will be able to capture upcoming growth opportunities," Vong said.
Citing market research, he said the equity investment research platform industry in Malaysia is projected to grow by a further compound annual growth rate (CAGR) of 10.1% between 2018 and 2020 to RM324.2 million.
Meanwhile, the investment training service industry in Malaysia is expected to rise at a healthy CAGR of 9.6% during the period, to RM110.7 million in 2020.
EquitiesTracker expects the listing exercise to raise RM7.14 million in gross proceeds, of which RM4 million has been set aside for upgrading and enhancing the company's information technology platform and back-end support systems.
Another RM500,000 will be used for marketing activities, and RM640,000 for working capital, including talent management and other operating expenses. A further RM1 million would go towards expanding the company's education premises in the Klang Valley and Penang.
The counter made its debut on the LEAP Market at 17 sen, unchanged from its initial public offering. It closed at 16.5 sen, down half a sen or 2.94%, valuing the company at RM40.51 million. A total of 3.6 million shares changed hands on the first day of trading.