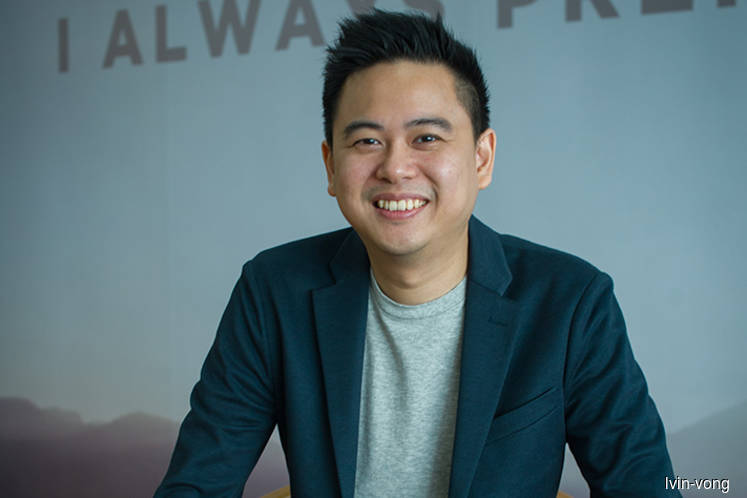 KUALA LUMPUR (Feb 20): Equity investment research platform and investment training provider, EquitiesTracker Holdings Bhd has received in-principle approval to list its shares on the Leading Entrepreneur Accelerator Platform (LEAP) of Bursa Malaysia.
In a statement today, EquitiesTracker said its listing is expected to take place by March 2019 and that it received the approval on Feb 14.
EquitiesTracker intends to issue up to 42 million new ordinary shares, representing approximately 17.1% of the company's enlarged issued share capital at an indicative issue price of RM0.17 per share, to raise gross proceeds of RM7.14 million.
The company is expected to have a market capitalisation of about RM41.7 million upon listing.
EquitiesTracker executive director and chief executive officer Alvin Vong said the bulk of the listing proceeds or about RM4 million will be used to expand and enhance the company's digital investment research platform as well as its technology back-end support systems.
"We will also be recruiting and acquiring more talent — especially software developers to enhance our infrastructure and develop applications.  
"We also intend to have better premises to house our training facilities in the Klang Valley and Penang to better serve our existing clients and to also deal with the increase (in) demand. The listing proceeds will allow us to increase our marketing efforts, explore expansion plans and strengthen our market position to be a key differentiator in line with our strategy," Vong added.
Through its proprietary equity investment research platforms, EquitiesTracker is a pioneer in providing equity data and analytics on public-listed companies in Malaysia, Singapore and Australia.  
Its revenue is derived mainly from Malaysia and its customer base includes retail investors and institutional clients. The bulk of its sales comes from financial institutions such as securities and investment firms as well as Bursa Malaysia.
In financial year 2017, the company doubled its revenue to RM3.1 million from RM1.7 million in FY16, and rebounded from a loss of RM270,000 in FY16 to a net profit of RM678,000 in FY17.