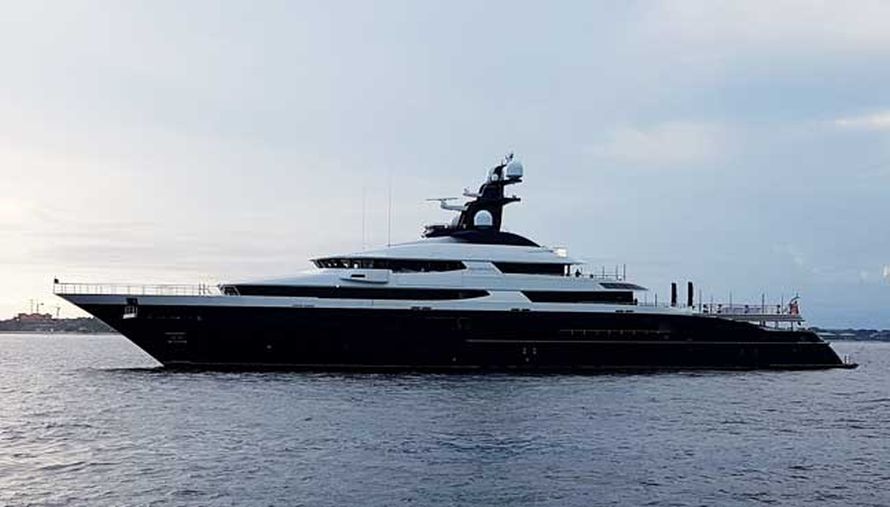 (Oct 13) Burgess, the world's number one superyacht brokerage house appointed as central agent to sell Jho Low's superyacht Equanimity, said the yacht is in good condition and taken care of by a professional crew.
On Aug 24, the superyacht's holding company, Equanimity (Cayman) Ltd, had criticised Malaysian officials for mishandling the US$250 million superyacht.
"Malaysia has currently docked the yacht in a hazardous environment in which toxins such as water pollution and nearby smoke are greatly damaging it," the Cayman Islands-registered company said in a statement to Malaysian media.
"Because Malaysia apparently does not have – or does not want to spend – the necessary funds to properly maintain the vessel while it is prepared for a value-maximizing sale, Malaysia has instead proposed a 'fire sale', in which the yacht is to be sold for a fraction of its true value."
In a report in SuperyachtNews.com, Burgess rejected these claims by saying, "The yacht is in good condition, in a safe environment, berthed at the Port Klang cruise ship terminal in Malaysia, and is being taken care of by a professional yacht crew under the supervision of a specialised yacht management company.
"As is practice in judicial sales, the maintenance costs of the vessel in the meantime are advanced by the party requesting the court for the sale. The costs are then recovered from the purchase price following a successful sale."
In an exclusive statement to SuperyachtNews.com, Burgess said, "The judicial sales process has been defined by the High Court of Malaya as being the appropriate process in this case – it is in line with its admiralty jurisdiction and the common practice adopted by Courts in many countries."
According to Burgess, there will be no published "asking price" or "reserve price", although the High Court may decline even the highest bid if it falls below the formal Court-appraised value of the yacht. The appraised value of the yacht, provided by Winterbothams, will remain confidential until all bids are received and opened by the Court. Subject to the above, the High Court is likely to accept the highest bid from a bidder meeting the due financial criteria."
According to SuperyachtNews.com Burgess also rebutted Equanimity (Cayman) Ltd's claim that "Malaysia's seizure of the vessel is already contrary to a US court order appointing the US government as custodian of the yacht" and that "the US has not proven its case regarding the Equanimity".
Burgess clarified that "the High Court of Malaya arrested the yacht in accordance with its admiralty jurisdiction", providing an opportunity for "clean and unencumbered title [of ownership] to the purchaser under its judicial sale, consistent with other countries. The yacht is now in the custody of the Malaysian Court, without any challenge to this process."