This article first appeared in The Edge Financial Daily, on August 9, 2018.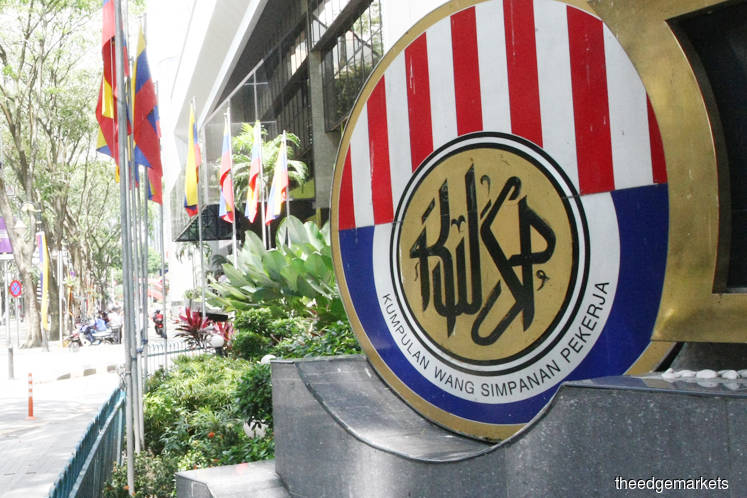 KUALA LUMPUR: The Employees Provident Fund (EPF) has not been asked to change its mandate following the change of government after the 14th general election, its incoming chief executive officer (CEO) Tunku Alizakri Alias confirmed.
"Our mandate has always been extremely solid. There's never been any question of whether we need to change it," he told reporters on the sidelines of the International Social Security Conference 2018 yesterday.
In fact, EPF's role may have expanded as it not only manages the savings of employees, but has also become more involved in the financial empowerment of its members, including engaging with the new administration on issues of social security for Malaysians, he said.
Alizakri said he was surprised to be chosen as the new CEO after current CEO Datuk Shahril Ridza Ridzuan was appointed managing director of Khazanah Nasional Bhd, but is excited in taking on the role.
On the changes EPF may see with his appointment, he said, "The driver might be different but the direction is still the same."
Shahril, stepping down as the fund's CEO on Aug 20 after eight years at the helm, said he is "glad to leave the EPF in such a great state". He and Alizakri stressed that leading the fund has always been a team effort and will continue to be so.
EPF chairman Tan Sri Samsudin Osman said as a significant shareholder of many Malaysian companies, the EPF will continue ensuring the companies that it invests in are "up to the mark in terms of integrity and governance". "We maintain a high standard of integrity ourselves and we hope to deal with people who are like that, too. We'll be the first to notice if things are wrong because we invest in a lot of these companies," he said.
The EPF is one of the most active investors on Bursa Malaysia, and possibly the largest. As at yesterday, it controlled RM40.6 billion or 2.22% of the bourse's total market value. It recently spoke out against the high remuneration of Sapura Energy Bhd CEO, Tan Sri Shahril Shamsuddin, at the oil and gas group's annual general meeting (AGM).
"If certain companies are not doing well or we sense some problems with them, we tell them so," Shamsuddin said. Shahril said the fund will not hesitate to reduce exposure, although it always tries to engage constructively with the companies that it invests in. "We want to try and improve the corporate scene in Malaysia as a whole. But sometimes, you have to take action as a shareholder, [by] attending AGMs or potentially [considering] whether to hold or sell the stock," he said.
Near two-thirds of working-age Malaysians have no social protection
Separately, the EPF revealed of Malaysia's 22 million working-age population, 62% are self-employed, outside the formal labour force, and not covered by any form of social protection such as the EPF or government pension scheme. "As a social protection agency, this is of great concern to us," Shamsuddin said.
Recent statistics indicate 70% of Malaysians do not have a "rainy day" fund for emergency expenses, he added. Malaysia's low financial literacy rate of 36%, which puts it behind Singapore and Taiwan, also leads to poor spending decisions and subsequently high debt.
"We cannot look at social protection through narrow lens … We must start recognising the critical role that social protection plays in national economic development.
"That is why we need to bring the conversation on the future of social protection to the national level. We cannot achieve a sustainable social protection system demanded by the country if there is no alignment and cohesion between the various ministries, agencies and statutory bodies," he said in a speech.