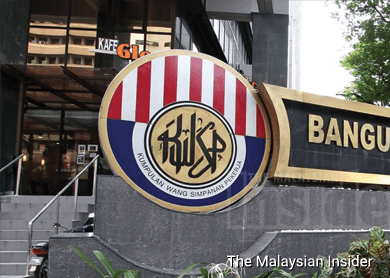 KUALA LUMPUR (Aug 28): The Employees Provident Fund (EPF) reported a 9.73% rise in second quarter income at RM11.41 billion from a year earlier on higher equity and real estate portfolio returns.
In a statement today, EPF chief executive officer Datuk Shahril Ridza Ridzuan said the fund's income had also risen on Malaysian government bond investments.
The EPF's income for the second quarter ended June 30, 2015 (2QFY15) compared with RM10.4 billion previously. 1H15 income rose to RM22.04 billion from RM19.23 billion a year earlier.
"Despite very challenging conditions, our performance for the first six months of 2015 was strongly supported by our well-diversified portfolio and the strengthening of the USD had also enhanced the returns from our international investments.
"While we were able to maintain the previous quarter's momentum, we are currently seeing greater volatility in the financial markets. The anticipation of interest rate hike in the United States as well as economic slowdown in China and other emerging countries are the prevailing concerns. It will be challenging for the EPF to sustain the first half's momentum for the remaining part of the year," Shahril said.
He said as at June 2015, the EPF's international investments constituted 25% of total investment assets of RM667.21 billion. Shahril said the global portfolio accounted for more than 40% of the EPF's 1H15 income.
For 2QFY15, equities constituted 43% of total assets. He said equities generated higher income at RM6.97 billion, which represented 61.05% of the EPF's total income.
"With our long-term investment horizon, the current situation presents good opportunities for us to capitalise on undervalued and fundamentally strong domestic and global assets," Shahril said.