This article first appeared in City & Country, The Edge Malaysia Weekly, on June 8, 2020 - June 14, 2020.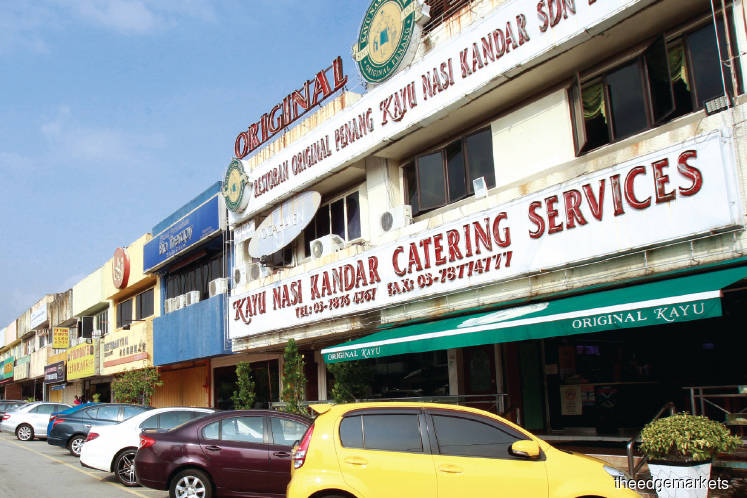 Office demand in Asia-Pacific has weakened significantly due to the double impact of fading economic growth prior to the Covid-19 outbreak and the abrupt slowdown in economic activity resulting from lockdown measures imposed to contain the pandemic, according to CBRE's special report, "Four months into Covid-19: The negatives, the positives and the unknowns".
The first two countries to be affected were Singapore and Greater China, which saw net absorption in mainland China turning negative in 1Q2020 for the first time since CBRE began tracking national office data. Other markets were not spared as leasing activity slowed towards the end of 1Q2020 when lockdown and social distancing measures came into force. The full extent of the decline in demand will become clearer in 2Q2020.
While CBRE's April Asia Pacific Occupier Flash survey found that outright leasing cancellations were limited, it showed that at least two-thirds of the respondents had experienced delays in the leasing process.
"Activity in Mainland China has begun to pick up but the extension of lockdown measures in key markets such as India, Japan and Singapore until at least the end of May makes significant rebounds in regional office leasing enquiries unlikely until midway through 2H2020.
"Cost saving will remain top of the occupier agenda. Even if Covid-19 is brought under control relatively quickly, leasing demand will take some time to recover to pre-outbreak levels owing to rigorous approvals for capital expenditure. Operational resilience will be a top priority in the coming months," says CBRE.
According to CBRE, regional net absorption fell by 40% to 50% in 2009 and 2010 and it expects a similar decline in 2020. The decline will be followed by a recovery to pre-pandemic levels in 2021.
"Short-term risks to office demand include more headcount reduction, along with faster consolidation in the flexible space industry, which could trigger more merger and acquisition activity and lead to consolidation as well as the closure of centres," says CBRE.
It expects the tech sector to continue to drive leasing demand in the current cycle. The prominent and invaluable role technology has played in supporting remote working during lockdown is likely to generate more office demand from firms providing these applications. While more companies are likely to implement higher levels of remote working in the future, CBRE does not expect demand for flexible space to diminish.
"However, with companies set to explore rebalancing options in the coming years, there is still some uncertainty around the compositions of [corporate real estate] portfolios in future," says CBRE.
Most new supply due in 1Q2020 was delivered according to schedule. However, incoming supply for the year is likely to be delayed due to disruption to the global supply chain. Construction delays are likely to impact India and China, both of which typically see a slippage ratio of 20% every year. Singapore, too, will see delays, affecting new supply in 2021/2022.
"Although the slippage of new supply may alleviate oversupply pressure in these markets, occupiers who have pre-committed to these new projects or have an upcoming lease expiry will need to make contingency plans," says CBRE.
Impact on rental growth
The lockdown restrictions have caused a sharp decline in business activity, prompting many occupiers to request rent abatement.
"Rental relief measures have initially been led by state-owned landlords in mainland China. Rent reductions have been the most direct concessions while other arrangements include extended rent-free periods, rent holidays and fit-out subsidies," says CBRE.
CBRE's survey showed that 71% of respondents had not been offered any relief measures by their landlords but selected private landlords have demonstrated a willingness to review rents. Some governments such as Australia and New Zealand have encouraged landlords and tenants to engage in "constructive" dialogue. The latter has advised parties to refer to the leasing principles outlined in the Commercial Code of Conduct.
"Landlords and investors are increasingly concerned about rising vacancy risk resulting from weak demand owing to the impact this will have on cash flow and valuations. This will likely lead to a more accommodative stance towards rent abatement in the coming months," says CBRE.
Asia-Pacific Grade A office rents fell by 0.6% quarter on quarter in 1Q2020 and rent abatement is adding pressure on these offices. Therefore, the full-year rental forecast has been revised downward for almost all major regional office markets tracked by CBRE.
Re-opening workplaces
The lockdown has brought many cities to a near standstill but signs of life are emerging with the easing of restrictions. Employees in Greater China, South Korea and Vietnam have largely returned to work and others are expected to do so in the coming weeks.
"The process of reopening workplaces is occurring in phases, with some employees returning on a split-shift basis and others continuing to work from home in order to maintain low workplace density and ensure adequate social distancing. Some occupiers have temporarily ceased desk sharing or installed plastic screens between desks to reduce the likelihood of disease transmission," says CBRE.
As health and safety come to the forefront, facilities management teams will be required to conduct general health screening at access points, ensure a reliable supply of cleaning and personal protective equipment and frequent sanitation as well as communicate these and other best practices on a regular basis.
Long-term impacts
The widespread adoption of home working is expected to become a permanent feature of the Asia-Pacific office landscape despite some challenges such as absence of in-person interaction and poor connectivity.
A few multinational technology and financial companies have already announced the extension of work-from-home policies till the end of the year. India-based Tata Consulting Services has said that 75% of its employees will work from home by 2025, while Twitter has told staff that they can keep working from home "forever" if they wish.
A more fluid office-based workforce combined with increased vigilance around health and safety will require occupiers to rethink their workspace requirements. CBRE believes this will lead to a reassessment of occupancy levels and revision of allocations to open and enclosed space.
"Business continuity planning (BCP) requirements — especially for critical business functions and essential employees — must be accounted for. This may lead to occupiers adopting a strategy of maintaining a high-quality main office in a prime location supported by a network of smaller offices in decentralised areas or closer to employees' homes — a trend that will reinforce existing 'Core + Flex' models.
"Ascertaining space requirements will become more complex. Although occupiers will reduce space when they implement remote working, they will need more space to maintain physical distancing, lower workplace density and manage BCP," says CBRE.
However, it is too early to identify how office space demand will evolve in individual markets. CBRE believes it will take at least two to three years of portfolio rebalancing before occupiers achieve an equilibrium that satisfies all these requirements.