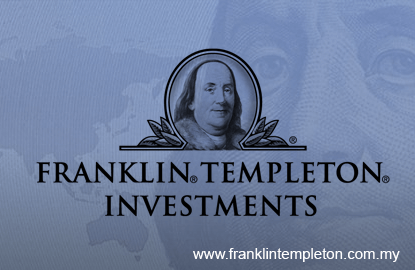 SINGAPORE (Feb 17): In 1982, Stephen Dover was a student in China living through Deng Xiaoping's opening-up of the economy.
"I got some type of bug or excitement, at that point, about the possibility of what this country and Asia could be," he tells The Edge Singapore in an interview. "So, my dream was to figure out some way to work with China [in] what was then called the Third World."
Today, Dover is living that dream. He is managing director and international chief investment officer of Franklin Templeton Companies, which manages over US$720 billion (S$1.02 trillion) worth of assets worldwide. And last year, he took over the role of CIO for Templeton Emerging Markets Group from iconic EM fund manager Mark Mobius.
But Templeton's star has waned in the last decade. Over a 10-year annualised period, the Singapore-registered US dollar-denominated Templeton Emerging Markets Fund has returned –1.1%. The MSCI Emerging Markets Index, on the other hand, has returned 2.9%.
Meanwhile, investors shied away from the risks of EMs in recent years. In 2013, 2014 and 2015, fund flow data provider EPFR Global says EM equity funds saw net outflows.
That trend now appears to be reversing.
Preliminary data shows that last year, EM equity funds managed a modest net inflow of US$1.8 billion. Developed-market equity funds, on the other hand, saw outflows of US$113 billion.
So far this year, positive sentiment has held up. As at Feb 3, EM equity funds have taken in fresh money for four weeks running and inflows have hit a nearly four-month high. Templeton's flagship fund, too, is doing better. For the 12 months to Feb 10, it has returned 36.2%. That makes it the fourth-best-performing Singapore-registered EM equity fund.
What is driving the fund's improving returns? Will positive sentiment in EMs hold up? Should investors pile in?
More can be read in the upcoming copy of The Edge Singapore (Issue 767, week of Feb 20) which is on sale now in Singapore