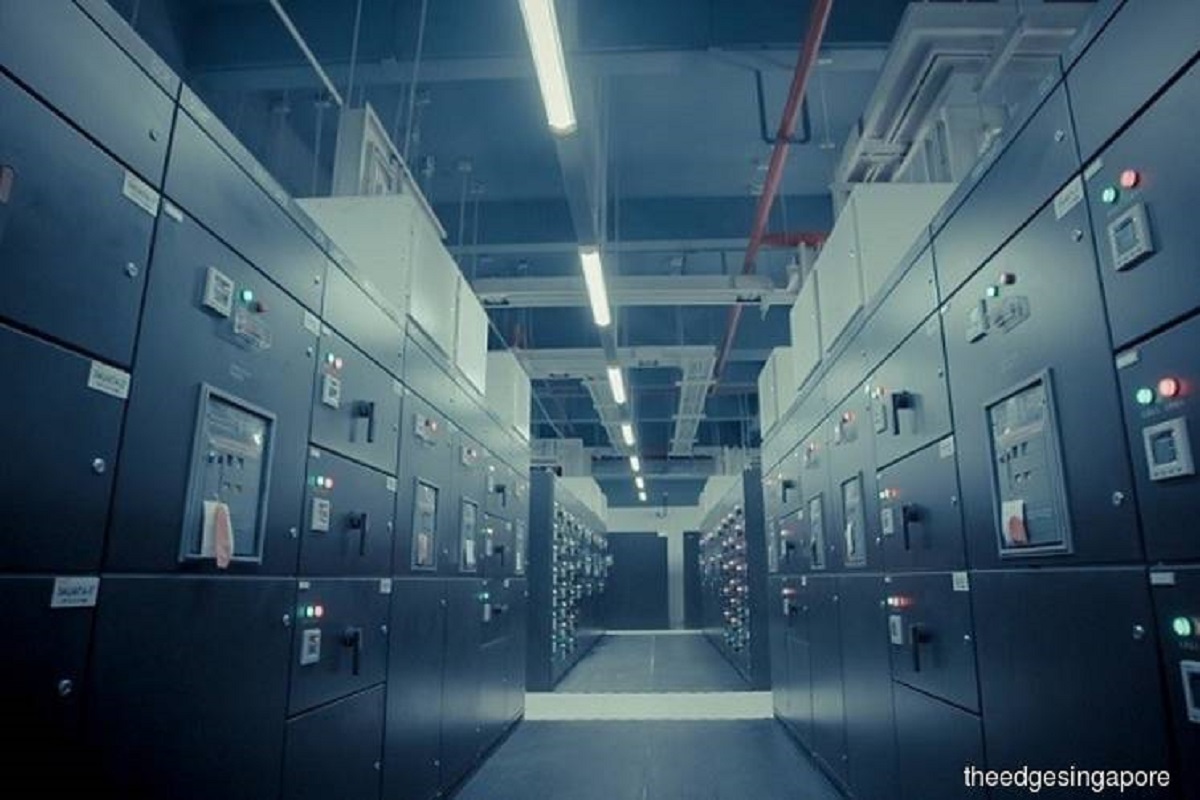 PETALING JAYA (Feb 3): The Asia-Pacific data centre sector is poised to enter a new cycle of growth, led by the region's larger emerging markets, according to JLL's "The rise of new data centre growth markets" report this month. 
The region is home to three of the world's four most populous countries — mainland China, India and Indonesia — providing attractive locations and fuelling a new cycle of operators and investors' opportunities. The rise of Internet usage, smartphone adoption, social media, e-gaming, video streaming and big data applications demand extra data centre capacity across the region. 
JLL capital markets alternatives senior director Bob Tan said in a press release: "The sheer scale of growing data consumption makes data centre infrastructure a compelling global and regional opportunity for both investors and operators. There are clear opportunities across the Asia-Pacific data centre sector, in both emerging and mature markets, as demographics and regulatory frameworks evolve."
JLL Asia-Pacific head of corporate solutions research James Taylor said: "While regional drivers are elevating established markets along with the entire sector, we are now entering a new phase for emerging markets as they embrace the growth of data centres. At this point, the big focus now is on identifying the right data centre opportunities in the region's emerging markets as investors and operators are focused on the sector's prospects." 
Malaysia's data centre market size is likely to reach a revenue of over US$800 million (RM3.24 billion) by 2025, according to JLL. JLL Property Services (Malaysia) Sdn Bhd country head YY Lau said: "VADS Bhd, AIMS Data Centre and Bridge Data Centres are some of the prominent owner operators in the Malaysian data centre market. Over 80% of the population has access to the Internet; data traffic of the Malaysia Internet Exchange is around 35Gbps per day, which is expected to grow at about 5%-10% y-o-y (year-on-year) between 2020 and 2025, [according to Business Wire]." 
She added: "Infrastructure projects such as the National Digital Infrastructure Plan (JENDELA) have been implemented by the government to further improve broadband coverage and usage throughout the country to facilitate expected higher demand during the new normal and propel the emerging digital economy."
According to the report, one of the key considerations in data centre real estate is a partnership to entry. 
"Many operators looking to expand to new and emerging markets choose to partner with local developers as international groups may require joint ventures (JVs) for development and/or operations from a regulatory standpoint. Local developers also bring market-specific expertise to the table, such as access to land banks, the ability to navigate complicated approval processes, and sourcing adequate power supplies. A local partner will be experienced in building up the superstructure and carrying out the necessary civil works," said the report. 
Other key themes include power supply and the micro-location, the evolving role of renewable energy, and operating models and market dynamics, according to the report. 
Meanwhile, demand for data centres continues to grow exponentially in Asia-Pacific by way of cloud computing and the consumer mobile Internet, according to the report. The market for hosting, storage and computing cloud services is expected to be worth US$163 billion in 2021, which is an almost 30% increase over 2017. Additionally, cloud traffic in Asia-Pacific is set to grow by more than 150% over the same period, it added. 
Investor and operator activities in mainland China, India and Indonesia grew significantly in recent months. They will further expand as demand for data centre services surges in these high-growth markets. JLL believes that all of the three emerging markets are currently being underserved by existing supply and facing strong demand from local and international operators. 
According to JLL, mainland China has more existing and upcoming supply than any other market in Asia-Pacific, with significant investments and commitments announced over the past 18 months. In June 2020, Blackstone announced an investment of US$150 million in Chinese data centre provider, 21Vianet. Additionally, GDS Holdings Ltd and Singapore's sovereign wealth fund GIC announced a partnership in 2019 to build and operate data centres in China, signalling the market's longer-term potential. 
In India, Adani Group has plans to invest around US$10 billion in data parks, and inked a memorandum of understanding (MoU) with US-based Digital Realty in 2019. Colt DCS also broke ground for a new hyperscale facility in Mumbai in 2020, one of India's most extensive hyperscale facilities. Equinix announced its entry into India in 2020 through the acquisition of GPX India.
In Indonesia, the new Indigo cable landing in Jakarta connecting Singapore to Sydney adds to Indonesia's attractiveness as a data centre market. In November 2020, SpaceDC opened its first Indonesian data centre. In addition, Keppel Group has partnered with Salim Group to develop its first data centre jointly. In contrast, Princeton Digital Group has entered the market with the acquisition of a majority stake in XL Axiata's data centre portfolio.