This article first appeared in City & Country, The Edge Malaysia Weekly, on September 12, 2022 - September 18, 2022.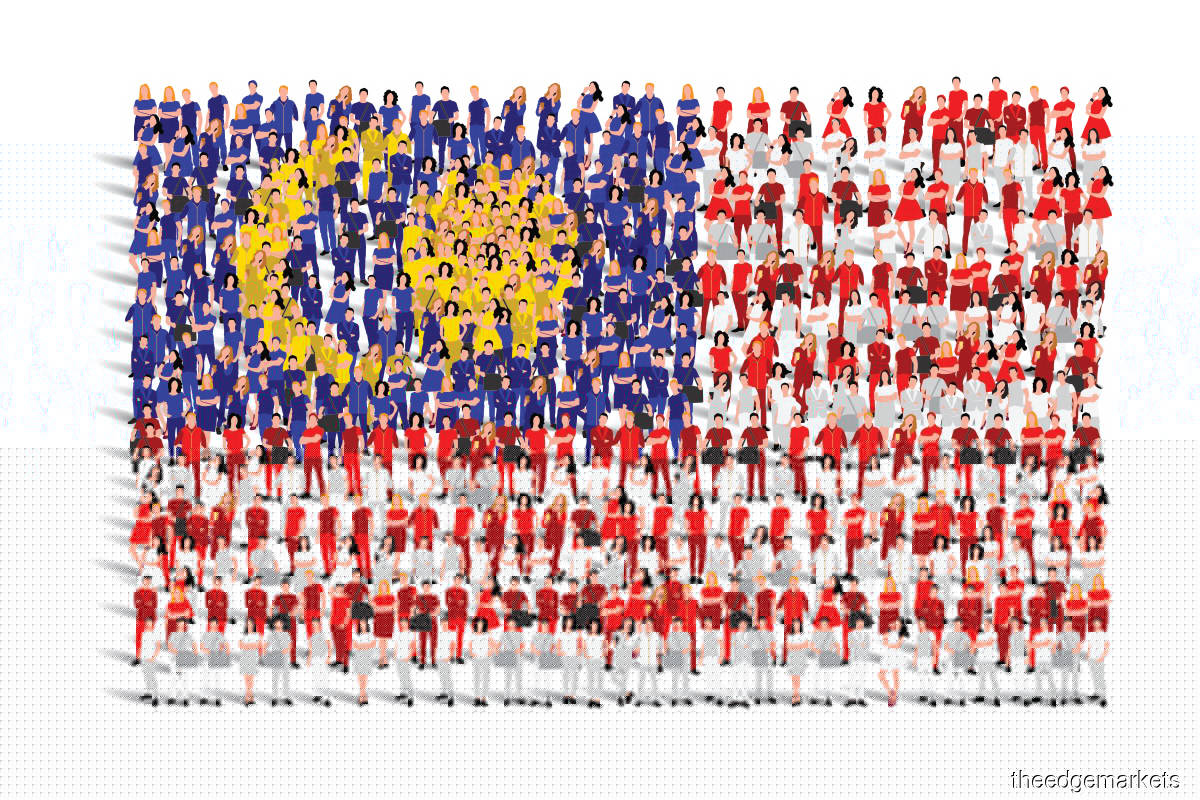 Malaysia has made great strides since the Federation of Malaysia was established on Sept 16, 1963, with advancements in all segments, especially real estate. The local real estate market is heavily influenced by the country's cultures, diversity and multiethnic backgrounds, traditions and spectacular food. 
We asked local developers what makes their company uniquely Malaysian, what being Malaysian means to them, and their hopes for the country. 
BON ESTATES SDN BHD 
CEO 
CHAN JIN-WY
Our people make our company uniquely Malaysian. But this goes beyond the context of our citizenship — it is Bon Estates' shared values, perspectives and culture that bind us. These are elements we incorporate into our work, because we know creating a satisfying environment for Malaysians means understanding a quality of life that uniquely appeals to us, while elevating it to a level that also meets the aspirations of a new generation.
Being a Malaysian means the capacity to embrace a diversity of ideas, influences and experiences. Our multicultural heritage makes the word 'diversity' our greatest strength, as we are an amalgamation of different voices that have found common purpose and mutual respect in a place we all call home.
My hope for the future of our country is harmony, which begins with better governance and accountability for all layers of society. To progress, we must first have the courage to embrace our shared history, so that everyone understands that we are all united with a singular purpose, shared goals and loyalty to each other. With this in place, together we can imagine, innovate and achieve a well-crafted nation.
ECO WORLD 
DEVELOPMENT GROUP BHD 
PRESIDENT AND CEO 
DATUK CHANG KHIM WAH
What we do and who we are make EcoWorld a uniquely Malaysian brand. Through our efforts in nation-building and placemaking, we create environments and opportunities for Malaysians from all walks of life. We are powered by a young and dynamic team that constantly looks for innovative ways to shape the real estate industry.
We Malaysians are a passionate bunch. Nothing unites us faster and stronger than a common love for food and sports. So, like my fellow countrymen, I'm all for Malaysian food — undisputedly, the best in the world! I'm also a huge fan of football and enjoy a good badminton match.
Malaysia is a truly beautiful country with so much raw potential. I hope that the country I love stays that way so that our children and their children will also be able to enjoy it. This is one of the reasons why it is so important for EcoWorld to create liveable and sustainable spaces that will last for generations to come.
EASTERN & ORIENTAL BHD (E&O)
EXECUTIVE CHAIRMAN  
DATUK TEE ENG HO  
As you know, E&O is a unique Malaysian brand. Our hotel is an emblem of Penang (and indeed, Malaysia) and its myriad cultures, while giving the briefest nod to our colonial past. The company itself features a true diversity of local talent, and we celebrate and respect our many festivals and customs joyfully and equally.
Being Malaysian to me means living together happily in the melting pot of cultures — especially when it comes to the cuisine. Where else can you eat a Malay breakfast of nasi lemak, lunch of Indian banana leaf rice and top it off with Chinese bak kut teh for dinner?
In the future, I hope that all Malaysians will band together to protect and nurture this beautiful country to greater heights. We are stronger together, and I firmly believe that we can do it, both for ourselves and the generations that follow.
GAMUDA LAND 
CEO 
NGAN CHEE MENG   
I believe these qualities — sincerity, responsibility and originality — make us uniquely Malaysian.
With these three qualities guiding us in everything we do, we are able to work with nature, preserving it and restoring our motherland. With originality, we are able to bring in innovative designs and town-making concepts that suit Malaysian needs. For example, we have brought in many 'firsts' to Malaysia, such as New Zealand's Skyline Luge in Gamuda Gardens, Cove Aerobar at Gamuda Cove and exciting rides and attractions at our upcoming SplashMania rainforest-themed water park to create places that our Malaysian community can be proud of, gather in and get to know one another.
I have always felt that the best thing about being a Malaysian is our wonderful multicultural society. At the same time, we care for and respect each other's uniqueness. Personally, I also like that our society has grown to become more environmental-friendly and hopefully, with time, we will all learn to appreciate and work together to protect the natural beauty surrounding us.
My wish is for our people to be more progressive; be people-centric and learn to care for each other, regardless of our differences; and grow our civic-mindedness to nurture a society that cares about the environment. 
HOCK SENG LEE BHD 
EXECUTIVE DIRECTOR 
TONY YU
We're a Malaysian company with a workforce that reflects the Malaysian demographic. Hock Seng Lee's employees are 89% Malaysian. And like this country, we have a generally youthful workforce — more than 85% are under 54 years old, with the largest segment (32%) between 25 and 34 years old, which matches Malaysia's median age of 30 years. As a Sarawakian company, we are most proud that we reflect the region's racial make-up. Our human resource makes us a Malaysian company. 
Being a Malaysian means unity in diversity and a strong 'can-do' spirit; this is the true 'Malaysia Boleh' mindset. We're a developing nation and a learning nation. Malaysians have a positive attitude, believing that we can achieve what we aim for. Being Malaysian means being excited that the best is yet to come. And while most countries are only learning to be multiracial, we've been multiracial and multicultural since independence. 
My hope for Malaysia, and Sarawak within it, is to be harmonious, hardworking and entrepreneurial. Our country is a great melting pot of Asia's cultures, and with a colonial heritage. Like the best of Asian nations, we can marry the best of east and west; Singapore, Hong Kong, South Korea and Japan come to mind. As a Malaysian company in the ambitiously governed Sarawak, Hock Seng Lee hopes to build on strong foundations for the next generation. Our company motto, 'We're Building Your Future Today', is inspired by Malaysia's progressive forefathers who gave us independence.
ICONIC WORLDWIDE BHD 
MANAGING DIRECTOR 
DATUK TAN KEAN TET
To be Malaysian is to embrace the cultural richness and diversity that exists within the country. Malaysia is a melting pot of cultures where the population comes from individuals from all walks of life. Lest we forget our Malaysian identity, we set to emulate this same identity and implement it within the group. 
As I reach the age of 60, I have had the opportunity to see Malaysia grow to where it is now — from an agricultural to an industrial country that is a top producer and exporter of various products. To be able to witness such tremendous change in a lifetime, I, too, was inspired to be part of the change and contribute to the country's development. It is a way for me to show my respect for my home country. 
As Malaysia goes through a tumultuous time amid economic hardships, my aspiration for the country is to overcome these hurdles. I believe we can get back on our feet again, as we have done before. Getting through these challenging times won't be an easy feat, yet we can all do our part in moving forward together. 
With that aspiration, I am committed to bringing our country to greater heights through our expertise in property development and our recent venture into the medical segment.
JKG LAND BHD 
MANAGING DIRECTOR 
DATUK TEH KEAN MING
Malaysia is unique as it has a diversity of race, culture and religion. The upbringing of Malaysians in this environment has created a uniquely Malaysian talent pool.
Malaysian talent are well-versed in multiple languages and well-entrenched in diverse cultural practices.
Diversity of staff — each drawing their respective strengths, in a mutually inclusive environment — has become a 'natural' characteristic of a Malaysian company.
The intrinsic ability of our talent to live and work harmoniously among these diversities and be readily inclusive to accept differences make Malaysian companies uniquely Malaysian.
While making our mark, Malaysian companies with this intrinsic ability are able to go to global markets to forge excellent business ties, as these companies are readily accepted by international communities.
Being a Malaysian means peace-loving, resilient and readily inclusive in accepting the co-living of diversities. The ability and willingness to accept, enjoy and celebrate cultural differences is a natural characteristic of all Malaysians.
From our well-established base, I hope that the strong attributes of Malaysians can be further enhanced with ease. I hope that the country will continue to nurture the uniquely Malaysian multitalented talent who will continue to bring the country to the world stage and be proud to be a Malaysian.
LOW YAT GROUP 
EXECUTIVE DIRECTOR 
LOW SU MING
Established in the 1940s, the Low Yat Group played a key role in nation-building through the construction of several government and public institutions. After completing The Federal Hotel in Kuala Lumpur in 1957 in time for Merdeka, the company further developed another eight hotels throughout the country in the late 70s and 80s. My late father, Tan Sri Low Yow Chuan, was Fiabci Property Man of the Year in 1994 and received the Mayor's Commendable Award for his contribution to the country at the Kuala Lumpur Mayor's Tourism Awards in 2014.
Having travelled extensively and experienced different cultures, I take pride in being Malaysian and being able to live in a country blessed with abundance — be it natural resources, amazing cuisine, diversity of rich cultures or, best of all, warm Malaysian hospitality.
Without doubt, our future lies with our children and the youth, and how they can be nurtured to learn from history and to preserve what's worthwhile, propelling towards a sustainable, progressive country and society in which we can all feel proud to be Malaysian.
With our talent pool of young professionals and entrepreneurs, I hope we can speed up the momentum in bringing 'Made in Malaysia' products and services to the global stage.
MAH SING GROUP BHD 
FOUNDER AND 
GROUP MANAGING DIRECTOR TAN SRI LEONG HOY KUM
One of Mah Sing's main goals has always been to support the national agenda of providing Malaysians with quality, comfortable and affordable housing. As a responsible property developer, we strive to work hand in hand with the government in building a better nation together. Mah Sing is a multiracial company with a workforce that is ethnically and demographically diverse.
Being a Malaysian allows me to live in a multiracial and multicultural country where I can interact with people of different races and cultures. This makes Malaysians more adaptable and capable of embracing and respecting our differences while living harmoniously under one roof. We are also spoilt for choice when it comes to food, whether it is Malay, Chinese or Indian cuisine.
As a Malaysian, I fervently wish for the country's economic and political stability. The economy is on the path of recovery and I am hopeful that the property development industry will also gradually improve. I hope our nation's leaders and all of its people can work together to accelerate the economic recovery momentum and resolve the challenges that the country has faced following the pandemic, in order to build a better Malaysia for future generations.
MASTERON SDN BHD 
DIRECTOR 
CHOY YUIN YI
Masteron Group is a home-grown company that meets public demands within Malaysia and embraces local culture. Our property development division constantly evolves to solve the needs of Malaysian communities — our most recently launched development KR7 Residences addresses the growing local demand for future-proof homes with enhanced security and lockdown-friendly features. 
Our hotel division strives to preserve Malaysian heritage. We fitted out the Four Points by Sheraton Hotel Chinatown KL with distinctively Malaysian Peranakan tiles, stained glass and marble table tops, and we evoke Malaysian nostalgia through offerings like Tau Foo Fah cocktails, Peranakan afternoon tea, and walking tours around Chinatown. 
Our investment in the car park management business solves the quintessentially Malaysian problem of scarcity of car parks.
Being a Malaysian means that I am spoilt for choice — by the amazing food, diverse cultures and vastly different natural landscapes. Being a Malaysian also means to own one of the most powerful passports in the world, with visa-free access to 180 countries and counting.
My hope for Malaysia is to reach its full potential economically and socially, through a government that prioritises the welfare of the people, a private sector that contributes to society and works with the government to nurture and cultivate talent, and individual citizens who can love each other plurally as Malaysians, regardless of race, religion and belief.
MKH BHD 
DEPUTY PROPERTY DIRECTOR
DATUK KENNETH CHAN
We have colleagues from almost all the states, including from East Malaysia. And since food is often close to our hearts, specially priced lunch sets of both halal and non-halal options had been arranged for the past two years to help our colleagues reduce their cost of living while providing them with hygienic food and helping them avoid crowded places.
Being a Malaysian means being endlessly curious about each ethnicity that make up Malaysia, learning about and understanding each other. Knowing how religion may only be one part of each other's voluntary beliefs, guiding oneself to be good and do good, yet have other interests in life, as well as daily habits, we can have so much in common.
As for my hope, I grew up hearing stories of how Malaysians celebrated festivals together as a very closely knit community, but I have never experienced that kind of vibe in any public celebrations. What more with "social policing" due to technological advancements and popularisation of digital social platforms, anyone can feel empowered to judge and report any events that happened in front of their eyes (and their gadget's lens), one can only imagine greater self-restrain and conservatism moving forward. Will we be artificially pulled further apart? I hope not.
OSK PROPERTY 
CEO 
ONG GHEE BIN
OSK Group has come a long way. Its visionary founder, Tan Sri Ong Leong Huat, executive chairman of OSK Holdings Bhd (OSK) — who started off as a humble boy from Kampung Merbau, Perak — grew and nurtured the company from a small stockbroking house into a full-fledged investment bank over a period of four decades, before OSK Investment Bank merged with RHB Banking Group, in 2012.
Since then, OSK Group has continued to grow and expand sustainably into what we are today — a diversified conglomerate with five core businesses in property development, construction, financial services, industries and hospitality. The story of OSK is truly a Malaysian dream come true — one that is about integrity, hard work and commitment.
Being a Malaysian means living harmoniously with one another, being inclusive, and drawing strength and unity from our diverse cultures and heritage. Our differences do not define us, but instead bring us closer together. We are Keluarga Malaysia.
My hope is that every Malaysian will have access to affordable and quality homes, where each of us is able to provide comfortable shelter for our loved ones, and to have a place for all of us to call home.
PARAMOUNT CORP BHD 
DEPUTY GROUP CEO 
BENJAMIN TEO
My late father, chairman Datuk Teo Chiang Quan, saw Paramount as an enabler in nation-building. Based on this principle, we have built schools, universities, homes and offices, guided by our vision of "changing lives and enriching communities" and driven by our core values of TRIBE (Trust. Respect. Integrity. Bravery. Energy).
The Paramount culture is also anchored on staying united, taking care of each other, learning to adapt to challenges, and giving back to the community. Over the past two years of the pandemic, Paramount employees kept their jobs and construction workers were also supported when they could not work during the lockdowns. This is how Malaysians help each other, and this is also the Paramount way.
My hope is for a united and fair Malaysia, where we are all Malaysians regardless of race or religion. Where good governance is practised, the rule of law is applied equally, and meritocracy is our guiding principle for decisions and policies. For a further democratisation of knowledge and ideas by leveraging technology to accelerate our progress towards becoming a developed nation.
Meanwhile, being a Malaysian means nasi lemak for breakfast, char kuey teow for lunch and banana leaf rice for dinner.
SELANGOR DREDGING BHD 
MANAGING DIRECTOR  
TEH LIP KIM
SDB was the first Malaysian company to construct and operate the world's largest tin dredge during the tin mining days decades ago. We have a village named after us, called Kampung Selangor Dredging, which the company contributed to for the benefit of former tin mining workers and their families.
Fast forward to the present day, we have carved out a name as a leading boutique property developer with numerous successful projects in Malaysia and across the Causeway in Singapore. By utilising innovative design features that emphasise space, natural lighting and ventilation, our homes are built to complement the equatorial climate and meet buyers' needs.
We emphasise on building spaces that promote communal living and our cultural diversity gives us the unique opportunity to embrace and learn from one another. Being Malaysian also means doing our part for nation-building and the less fortunate members of society. At SDB, we have a very active CSR programme to help this community, including special needs people whom we have provided gainful employment.
The younger generation needs to be empowered, as they are the ones who will be the leaders of tomorrow. As a property developer, we want to help them to realise their dreams of owning their first homes. I hope that there will be a more supportive ecosystem with the right policies and incentives to help first-time homebuyers.
I also hope that society will be more accepting and inclusive, regardless of a person's social status or background. As we strive to become a developed nation, we must develop a first-world infrastructure and mindset by empowering and rewarding people based on their efforts and achievements.
SIME DARBY PROPERTY BHD
GROUP MANAGING DIRECTOR
DATUK AZMIR MERICAN
As a leading homebuilder, our townships are uniquely Malaysian in character and composition, where we see homeowners from all walks of life. For 50 years, we have been part of generations of homeowners, and we are excited to continue expanding the Sime Darby Property family across the country for years to come.
Being a Malaysian means being able to live in peace and harmony in a beautiful country rich in natural resources and greenery, and experience different cultures as well as enjoy the best cuisines in the world. Being Malaysian also gave me many opportunities for self-development and contribute as an individual, as part of a business and as an industry leader.
My hope is for everyone to continue living harmoniously and for Sime Darby Property to play its role as a value multiplier for people, businesses, economies and the planet. I hope to see a more prosperous nation that is committed to fulfilling its potential, meeting its goals of becoming carbon-neutral by 2050, and exceeding the 2030 Agenda for Sustainable Development pledges to become a more sustainable, resilient and inclusive nation.
SKYWORLD DEVELOPMENT GROUP SDN BHD 
CEO 
LEE CHEE SENG
SkyWorld, a city-centric property developer, is wholly owned and operated systematically by groups of innovative hardworking Malaysians of different races, religions and gender. I am proud to say that at SkyWorld, we engage local talent and we grow together in a conducive and sustainable environment with plenty of learning and development opportunities for everyone.
Being a Malaysian means I have the privilege to live in this peaceful, friendly, tolerant and beautiful tropical country with all my brothers and sisters of all faiths. We are so "rojak" that Malaysia has become a melting pot of cultures with delicious cuisine and celebrations almost all year round, in the most harmonious and unpretentious settings. Just look at how we celebrate our festive seasons and holidays! Also, our multilingual abilities give us greater ease to communicate locally and around the globe.
I sincerely hope the Malaysian economy will return to a stronger footing soon. I wish that our government will put priority on building a stable economy and supporting a sustainable business ecosystem for the property development sector primarily, and others as well, which would greatly improve the livelihood of the rakyat in many positive ways.
SUNWAY PROPERTY 
MANAGING DIRECTOR 
SARENA CHEAH
From our humble history as a small tin-mining company, we have advanced and risen alongside Malaysians for more than two generations.
We are very proud to have a nearly 50-year history of nation-building, and helped develop some of Malaysia's largest urban communities including in Penang, Ipoh, the Klang Valley and Johor.
As a Malaysian company with a team with diverse backgrounds, we are committed to improving and enriching the quality of life of society, and contribute towards making our community and nation a better place for future generations.
I like to describe us as a "living community" serving another "larger community", one that creates resilient and thriving ecosystems where everyone can live, learn, work and play in safe, healthy and connected environments.
As a conglomerate with 13 business units, our motivation is inherent and deep-rooted — it is about doing the right things the right way. We do well by doing good. 
Being a Malaysian means embracing and celebrating our cultural diversity, remembering our heritage and the purpose of our forefathers in building this country, and working together harmoniously as one nation.
It is my hope to see Malaysians come together, and see the advantages of doing so. And only by doing so can we turn our challenges into opportunities, and transform Malaysia to achieve our fullest potential.
UEM SUNRISE BHD 
CEO 
SUFIAN ABDULLAH
The fact that a part of the group is owned by the people of Malaysia means that this plays a big role in our decision-making process and the ventures that we go into. The company runs its operations by what is in Malaysian taxpayers' best interests. Although the company has global ambitions, we aspire to be a shining example for local companies in our vision, practices, products and governance. We are also very diverse and inclusive in the composition of our workforce, mirroring the melting pot of cultures within Malaysia.
Being Malaysian is not just about knowing the national anthem, it's also about embodying patriotism through our actions and work. It means to be able to punch above our weight and to surpass all expectations. It also means that while we are ambitious and have the drive to succeed, we do not always take ourselves too seriously and see the lighter side of life.
I hope for a future where everyone, regardless of class or income level, has equity in a place where they call home. I hope that all Malaysians will eventually have access to housing with comfort, privacy and dignity, and that our country's prosperity and the communal fruits of labour can truly be shared with everyone.
S P SETIA BHD 
PRESIDENT AND CEO 
DATUK CHOONG KAI WAI
S P Setia was born and bred as a Malaysian company. Our founders are Malaysian and they intentionally cultivated Malaysian values into our culture. We have also been extremely proud and passionate about promoting our culture through elements in our projects such as the design of the Peranakan Straits homes of Setia Eco Templer in Selangor, which is inspired by the vibrant Baba-Nyonya culture, and the iconic Battersea Power Station in London features Malaysia Square, which showcases our country's rich and riveting heritage.
On a deeper level, we believe what makes Malaysia stand strong is our spirit of unity amid diversity, which is why S P Setia actively works to strengthen this through community building. Each of our projects emphasises spaces for family bonding, flexibility for multigenerational living and intentional design that encourages gatherings between friends and neighbours. It's all about creating moments of togetherness that act as the glue that bonds us together.
Beyond our own communities, we endeavour to serve all Malaysians.
Being Malaysian means living in the spirit of solidarity, understanding, togetherness and humanity. As a nation of diverse ethnicities and cultures, our shared values tie us as one people. It is not despite our diversity but because of it that understanding, acceptance and appreciation are values we hold dear.
On the lighter side, one thing all Malaysians share is our love of food because we live in a food paradise! Nowhere else in the world are people so lucky to have such a spectrum of tastes and smells to delight their senses every day.
We are a young nation with its fair share of trials and tribulations but what makes us uniquely poised to overcome them is our abundance of resources, creative ingenuity, rich ethnic diversity and vibrant entrepreneurial ecosystem. To sustain our nation's upward trajectory, we must continue to embrace the fundamental concepts of unity and diversity.
YTL LAND & DEVELOPMENT BHD
DIRECTOR  
YEOH PEI TEENG
Since 1955, YTL has participated in the growth of the country, which had evolved from an agricultural and commodity-based economy to an industrialised economy by the 1990s. Starting from building ammunition depots and garrisons under British rule, we constructed public and private facilities like schools, hospitals, residential and commercial buildings, airports and power plants after independence in tandem with government initiatives to support a new Malaysia.
Our company has always strived to be at the forefront of this progress. Leveraging the YTL Group's core expertise in construction contracting and technological know-how, we continue to play our role in nation-building alongside the government's efforts to achieve a developed nation status in the new millennium.
I'm proud to be Malaysian because there is no place like home. In a country that can only be described as a melting pot of cultures, we are surrounded by a myriad of food and festivals to celebrate. More importantly, being Malaysian means that virtues like respect and tolerance are steeped within us as we have grown up embracing the uniqueness of our diversity among cross cultures.
I have always admired how our people come together as one nation during sporting events or any adversity. As we continue to reflect on past leaders who soldiered on in their fight for our independence, it is the shared common hopes for this nation among Malaysians that make me proud to be Malaysian.
As we continue to progress, I hope that the three pillars that sustain nation-building — the government, the rakyat and the economy — will pursue and crystallise their full potential in this digital age to achieve our aspirations of becoming a globalised nation.
It is also my hope that our country can maintain the peace that we have enjoyed throughout our independent history and continue to safeguard our true cultural and natural heritage. Let us strive to inculcate this legacy of national unity in the minds of future generations.