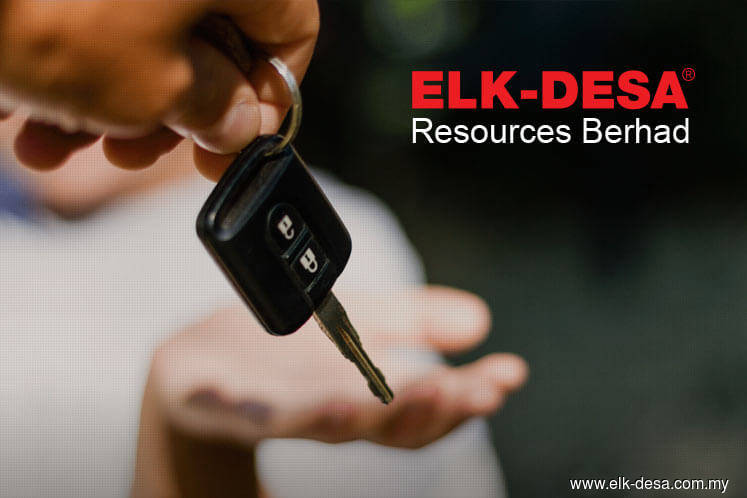 KUALA LUMPUR (Feb 19): ELK-Desa Resources Bhd net profit for the third quarter ended Dec 31, 2019 rose 22.3% year-on-year to RM9.43 million from RM7.71 million, due to higher contribution from the its hire purchase division.
In a bourse filing Feb 18, ELK-Desa said revenue for the quarter increased 24.2% to RM38.65 million from RM31.11 million.
Earnings per share rose to 3.17 sen from 2.61 sen.
For the cumulative nine months ended Dec 31, ELK-Desa's net profit rose 16.1% to RM28.32 million from RM24.4 million a year earlier, on the back of revenue RM110.47 million versus RM90.93 million.
ELK-Desa executive director and chief financial officer Teoh Seng Hee said the firm is progressing on a healthy growth trajectory that is supported by relatively stable domestic macro-economic factors such as low unemployment rate and manageable inflation.
On its prospects, Teoh said ELK-Desa will be able to close out its financial year ending March 31, 2020 on a stronger note compared to a year ago.
"Moving forward, we are also cognisant of the external headwinds pressuring the domestic economy. These include the potential impact from the Nova Corona virus outbreak and the uncertainties that stem from the on-going trade war between China and the US.
"We remain confident that there is still a lot of room to grow in the underserved second hand car hire purchase financing segment and we will continue to invest in the talent and processes to manage credit risk and enhance credit recovery," he said.