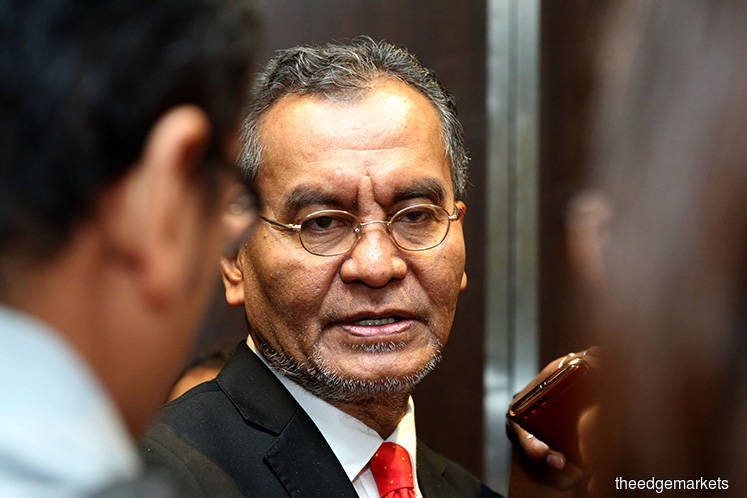 KUALA LUMPUR (July 2): Putrajaya will incur up to RM1.5 billion to fully implement an electronic medical record (EMR) system in all government hospitals and clinics in Malaysia over the next five years.
Speaking to reporters at the Parliament lobby today, Health Minister Datuk Seri Dr Dzulkefly Ahmad said the open tender for the project is expected to be announced within this year.
Dr Dzulkefly, however, declined to reveal whether the project will be awarded to single or multiple operators.
"We are still studying the business model for this project, we don't want a repeat of the mistake by the previous administration," he said, without specifying the mistake.
Dr Dzulkefly also said the rollout of EMR system will be dependent on the government's financial capabilities moving forward.
Out of the 145 government hospitals currently, Dr Dzulkefly said 35 of them, or 25%, are already equipped with Hospital Information System (HIS), while 7%, or 118 out of 1,703 government clinics, have been equipped with Clinical Information System (CIS).
Earlier in Dewan Rakyat, Dr Dzulkefly said that among the HIS products being used currently are Cerner, iSoft, Fisicien, Profdoc, and Patient Management System for hospitals, while clinics are using CIS products like Teleprimary Care (TPC), Oral Health Care Information System (OHCIS) and TPC-OHCIS integrated system.
Dr Dzulkefly said the ministry is planning to implement EMR system in all hospitals and clinics in different phases.
"The ministry is also in the process of evaluating proposals (to implement EMR system) from 60 companies after the 'Open Day EMR' activity to obtain input from the industry to develop and implement EMR [system] for all hospitals and clinics in the country over the next three to five years," he said.