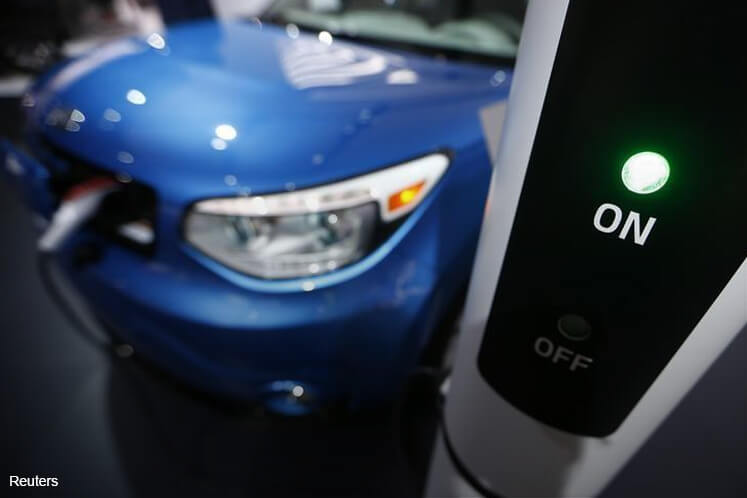 SINGAPORE (May 29): Singapore is one of the first few Asean countries to test-bed electric vehicles (EV), but its deployment has been rather slow, say RHB lead analyst S.hekhar Jaiswal in a Monday report.
A taskforce was established in 2009 to formulate an EV test-bedding programme. Two years later, Phase 1 of this test-bed was launched, involving global companies such as Mitsubishi Motors, Robert Bosch in collaboration with SingTel and Greenlots, Daimler AG, Renault-Nissan, Keppel Energy and Senoko Energy.
Currently, Singapore is undergoing Phase 2 of its EV trials, involving car-sharing, taxis and buses instead of private cars. The drawbacks of large-scale EV ownership among private car owners remain to be higher upfront costs and lack of infrastructure. There were only 33 EVs in Singapore as of end 2016.
The Singapore Government believes EVs could be most beneficial towards vehicle fleets, due to greater economic viability. The Land Transport Authority (LTA) published a paper in 2016 that studied a road map for the formulation of policies and infrastructure plans to successfully enable electro mobility in Singapore.
In the best case scenario, 50% of private vehicles, 60% of taxis, 100% of public buses, 50% of private buses, 50% of freight vehicles, 70% of motorcycles and 100% of car-sharing would be EVs in Singapore by 2050.
Although there are currently no listed companies in Singapore that can benefit from the ongoing EV testing, RHB believes Avi-Tech could benefit from growth in the global EV market. 50% of the group's revenue comes from the automotive sector, offering burn-in solutions for semiconductor components used in automobiles.
(See also: Avi-Tech could hitch a ride on automotive boom)