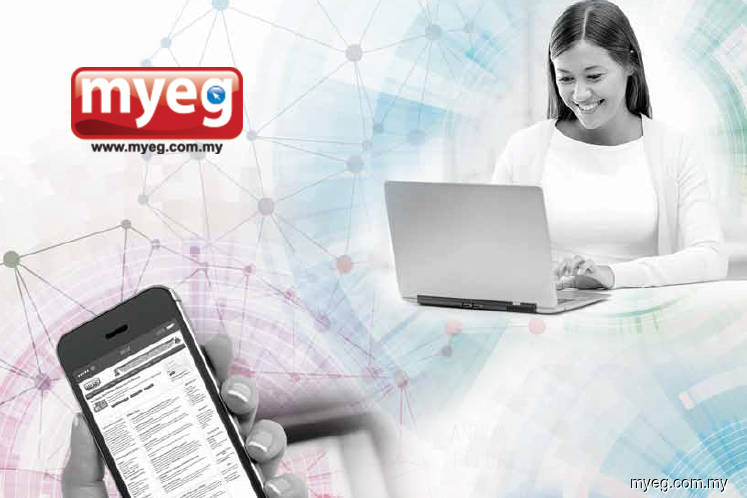 KUALA LUMPUR (Oct 23): Shares of companies involved in e-government and IT services were among the top actives this morning, witnessing an extended selldown on the back of uncertainties looming over these companies.
Iris Corp Bhd, currently among the top three actively traded, was down 6.06% or one sen to 15.5 sen, with 31.75 million shares done.
My EG Services Bhd (MyEG), also actively traded, fell 2.17% or three sen to RM1.35 with 18.81 million shares changing hands, while Datasonic Group Bhd fell 4.4% or two sen to 43.5 sen with 16.78 million shares done.
Prestariang Bhd, however, rose 9.09% or four sen to 48 sen with 36.91 million shares traded.
Meanwhile, Dagang NeXchange Bhd remained unchanged at 38 sen with a volume of 4.4 million shares.
Analysts have said a selldown of shares such as MyEG could pose as an opportunity to buy in, especially as the company was quick to clarify that it is not under investigation in relation to charges against former deputy prime minister Datuk Seri Dr Ahmad Zahid Hamidi.
"We believe the firm absolution of MyEG by MACC (Malaysian Anti-Corruption Commission) offers an attractive buying opportunity as we remain positive on the stock's prospect owing to its healthy track record and established IT solutions platform," BIMB Securities said in a note today.
The same, however, cannot be said for Datasonic, which had also been implicated, even though the company had come out to say it did not make payments to the former minister.
"However, we turn less positive on Datasonic as the allegation creates an overhang over its earnings outlook in view of its earnings' huge dependency on government contracts," said BIMB.
It downgraded Datasonic to "hold" with a lower target price of 50 sen (from RM1.20), while it maintained "buy" on MyEG with an unchanged target price of RM2.60.