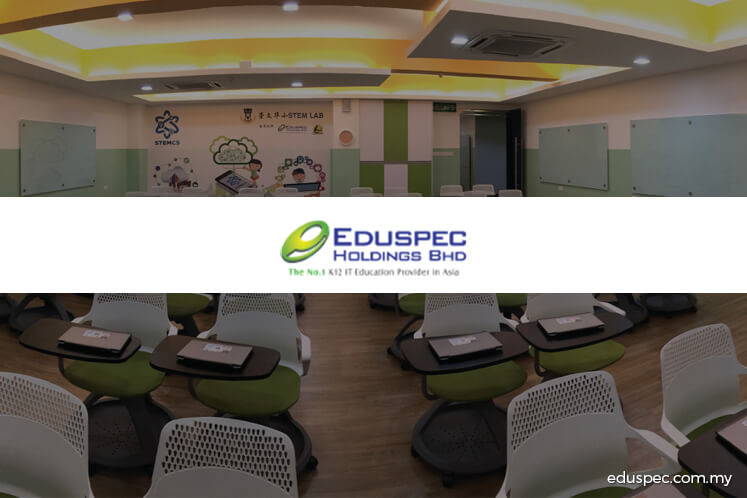 KUALA LUMPUR (July 12): Eduspec Holdings Bhd, whose shares were actively traded today, has fixed the price for the shares it is issuing under a private placement exercise at 15 sen each.
This is 3.5 sen or 18.92% below Eduspec's closing price of 18.5 sen.
In a filing with Bursa Malaysia, Eduspec said the issue price also represents a discount of 1.47 sen or 8.93% when compared with the latest five-day weighted average market price of 16.47 sen.
The group said the new shares to be issued will be the fifth tranche in its private placement exercise to raise funds to develop its education solutions and for its business expansion in the Philippines.
In April 2016, Eduspec had proposed to raise between RM23.71 million and RM35.36 million by placing out some 126.27 million shares to third party investors.
In the stock market, Eduspec was in the limelight after nearly 38.61 million shares, equivalent to 4.19% of its share capital, were traded.
The counter had risen by as much as 4.5 sen or 26.47% to 21.5 sen in the morning, before paring down its gains to close at 18.5 sen, up 1.5 sen or 8.8% compared to yesterday's close.
Based on today's closing price, Eduspec's market capitalisation is RM170.37 million.
Over the last 12 months, Eduspec shares have been trading at an average price of 19.3 sen, within the range of 15 sen to 35.5 sen.