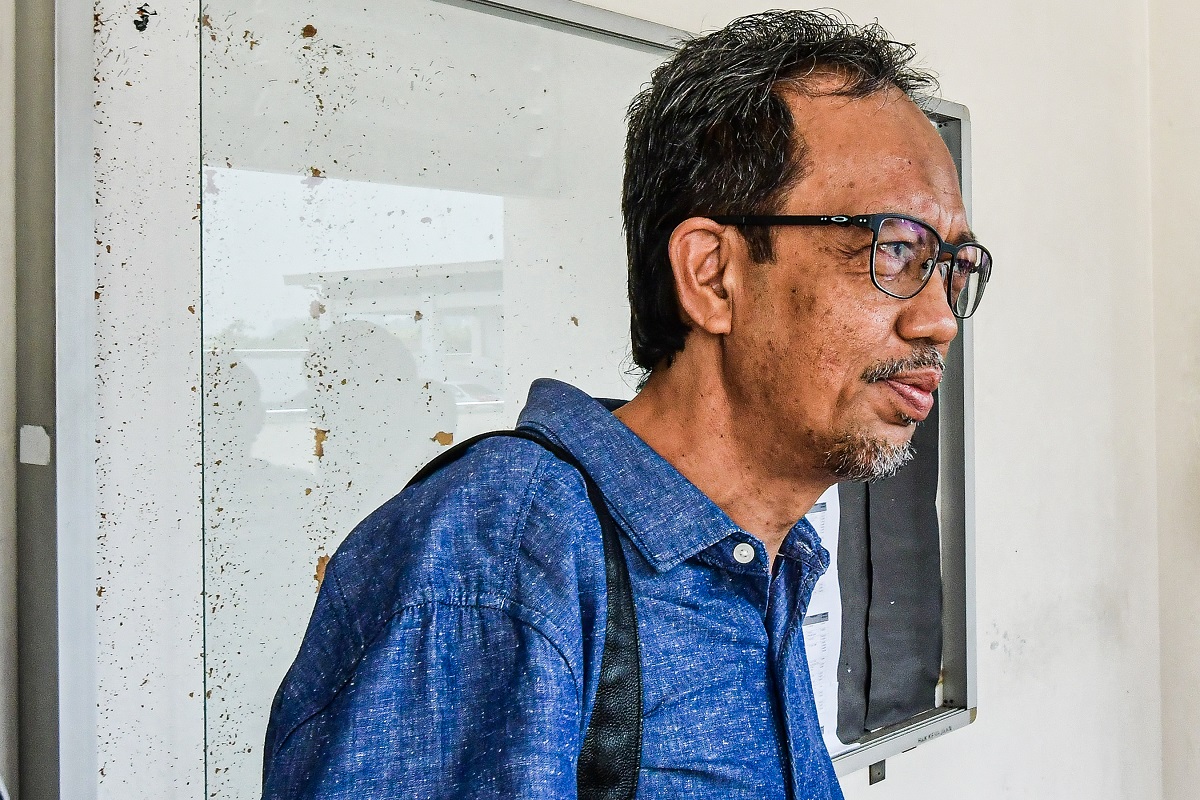 PETALING JAYA (Nov 22): The Edge Communications Sdn Bhd's editor emeritus Ahmad Azam Mohd Aris was on Tuesday (Nov 22) discharged in court for one of two criminal defamation charges made against him over two news reports about the manipulation of penny stocks in 2020 and 2021.
For the second charge, he was given a discharge not amounting to an acquittal (DNAA). The two cases were heard before two different magistrates.
During the first charge's case management on Tuesday, the prosecution, on instructions from the Attorney General's Chamber (AGC), applied for a DNAA on Ahmad Azam, who was represented by Rajsurian Pillai and co-counsel Allyna Ng Ming Yi.
Rajsurian, however, argued that the incident occurred in September 2020, and that investigations had been going on for over a year. On the grounds of presumption of innocence, Rajsurian said a charge cannot be left hanging on Ahmad Azam. Therefore, Rajsurian applied for the magistrate to provide an acquittal and discharge (AND) instead.
Magistrate Zhafran Rahim Hamzah then asked deputy public prosecutor (DPP) Siti Maryam Jamilah Md Kamal to justify the request for a DNAA, to which the DPP said the AGC did not provide a reason for it. Zhafran then ruled in favour of the defence by giving an AND to Ahmad Azam.
In September, Ahmad Azam, who was editor-in-chief when the news reports were published, was charged at the Petaling Jaya Magistrate's Court for allegedly tarnishing the reputation of Metronic Global Bhd non-executive director Datuk Kua Khai Shyuan, DGB Asia Bhd, Trive Property Group Bhd, Metronic Global Bhd, and MNC Wireless Bhd.
He pleaded not guilty to all charges.
In the second charge, Ahmad Azam was charged together with The Edge's contributing editor, Shanmugam Murugasu. The AGC had also instructed the prosecution to apply for DNAAs on both the accused. Shanmugam had previously been given a DNAA when the charge was first made as he was travelling overseas in September. He was present in court on Tuesday.
DPP Farhanah Fuad Mohamad Faiz likewise conveyed the AGC's intention to apply for a DNAA, while Rajsurian countered with an application for an AND on the same ground that a charge cannot be left hanging over the accused for life.
Moreover, Rajsurian said the involves two individuals in the private sector, with no involvement of the public sector, so the subject matter can still be resolved via civil suit.
Magistrate Shahril Anuar Ahmad Mustapa ordered a standdown for this session before delivering decision later. After 20 minutes, Shahril Anuar decided to give a DNAA instead of a full acquittal.
In response to the decisions, The Edge Media Group publisher and group CEO Datuk Ho Kay Tat said: "Even though the court did not give a full acquittal for the second case, we are happy that the AGC has agreed to withdraw both charges. These charges should never have been made in the first place, as we were just doing our job exposing share manipulation on Bursa Malaysia, which could hurt many investors."
Also present in court were The Edge's current editor-in-chief Kathy Fong, managing editor Jenny Ng and senior editor Jose Barrock.