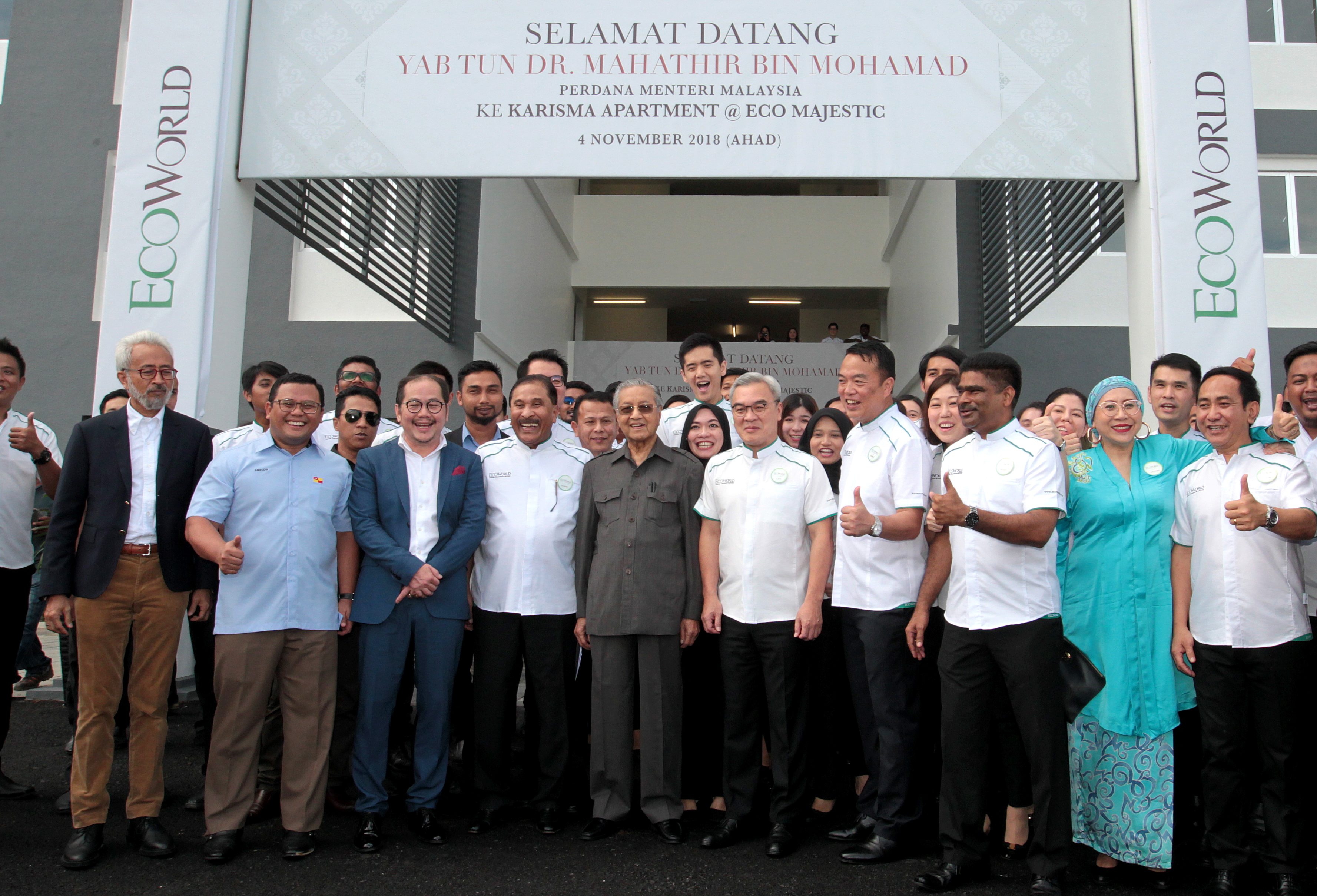 SEMENYIH, Selangor (Nov 4): The Edge Media Group's subsidiary EdgeProp Sdn Bhd has launched an innovative property portal that connects first-time homebuyers and institution investors in a mutually supportive relationship.
Dubbed FundMyHome.com, the new portal enables buyers to own a home by paying 20% of the property price, while the balance 80% of the cost of the property is contributed by participating institutions who share the returns from changes in the future value of the home.
With no bank loans and monthly payments to worry about, EdgeProp said the result is a "simpler, safer and faster" home ownership arrangement that provides greater emotional and financial security.
All homes on FundMyHome.com are either completed or nearing completion, enabling buyers to move in soon after the completion of the buying process.
Buyers may also rent the homes out to earn rental income, which helps to free up their funds for other pressing commitments, and reduces their dependence on debt.
The Edge Media Group chairman Datuk Tong Kooi Ong said FundMyHome is an inclusive'scheme.
"Besides helping homebuyers, it helps developers to sell their properties. It also includes estate agents to facilitate sales and to guide their clients interested in becoming property investors."
"FundMyHome also democratises home ownership and stimulates the housing industry without any Government expenditure or guarantees. Housing is also a critical element of wealth as it operates as a vehicle for household saving," he said at the launch of the new property portal by Prime Minister Tun Dr Mahathir Mohamad here today. Dr Mahathir also presented the first three homebuyers on the FundMyHome.com portal with keys to their new homes, all located at Eco Majestic's Harmoni Apartments in Semenyih.
In the months ahead, Tong said FundMyHome is confident there will be more homes available on this portal.
"Beyond the existing nine participating developers [on FundMyHome], many more would have joined us except that they do not currently have inventories of completed homes within the price range we asked for, which is up to RM500,000," he said.
FundMyHome will feature approximately 1,000 units of homes in the first phase of its rollout, all costing less than RM500,000 each.
The properties are being offered by nine participating developers namely Eco World Development Group Bhd, UM Land Bhd, IOI Properties Group Bhd, Mah Sing Group Bhd, Perbadanan Kemajuan Negeri Selangor, PNB Development Sdn Bhd, Sunway Bhd, Trinity Group Sdn Bhd and UEM Sunrise Bhd.
Under the FundMyHome concept, the homebuyer can choose to either sell or stay on after a fixed commitment period of five years.
Those wishing to stay can refinance the home via FundMyHome.com or with a normal bank mortgage. All of which can be facilitated through FundMyHome.com.
Participating institutions contributing to the 80% portion of the home price are Malayan Banking Bhd and CIMB Group Holdings Bhd.
EdgeProp expects more banks and institutions to participate in the crowdfunding platform in the near future.