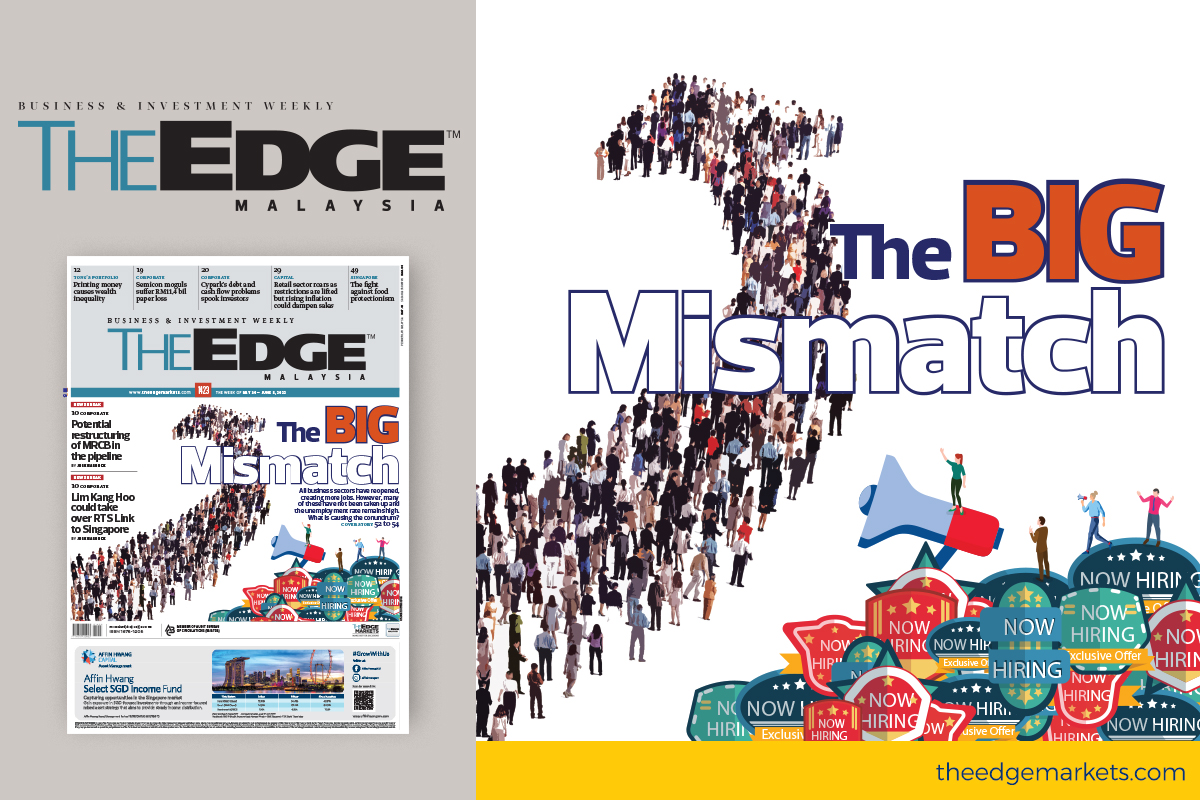 KUALA LUMPUR (May 28): All business sectors have reopened and created more jobs but many of these have not been taken up. This is despite the national unemployment rate remaining high at 4.1% in 1Q 2022, equivalent to 671,200 who are interested to work but do not have jobs, according to data from the Department of Statistics Malaysia.
While the unemployment rate has improved compared with 4.3% and 4.7% in 4Q and 3Q 2021 respectively, it has yet to return to the pre-pandemic level of below 3.5%.
With the number of jobs created in 1Q 2022 surpassing that of the pre-pandemic period, and growing 23.7% quarter on quarter to 25,800, how fast can the labour market narrow the gap?
Meanwhile, total vacancies rose to 184,300 in 1Q 2022, from 183,600 in 4Q 2021, representing an increase of 0.4%.
We also should not ignore the fact that the unemployment rate among youth (15 to 24 years old) has been consistently higher than other age groups, standing at 11.1% in 1Q 2022, albeit lower than the 11.7% in 4Q 2021.
As salary is the key factor to consider in the job market, job seekers can now explore opportunities to work abroad following the reopening of international borders.
With the ringgit weakening to a record low against the Singapore dollar last week, the nation city is set to remain the favoured employment destination for Malaysians.
On the flip side, at a time when local vacancies are crying to be filled, the manpower shortage problem in labour-intensive industries such as plantation, construction and manufacturing remain unresolved. Several listed companies have even highlighted that labour problems weighed on their latest financial results.
Will the labour condition get worse for these industries? To answer this, we spoke to Master Builders Association Malaysia, Federation of Malaysian Manufacturers, the Malaysian Palm Oil Association and the Malaysian Estate Owners' Association.
Read more about the labour conundrum facing the country in The Edge Malaysia weekly's May 30, 2022 edition.