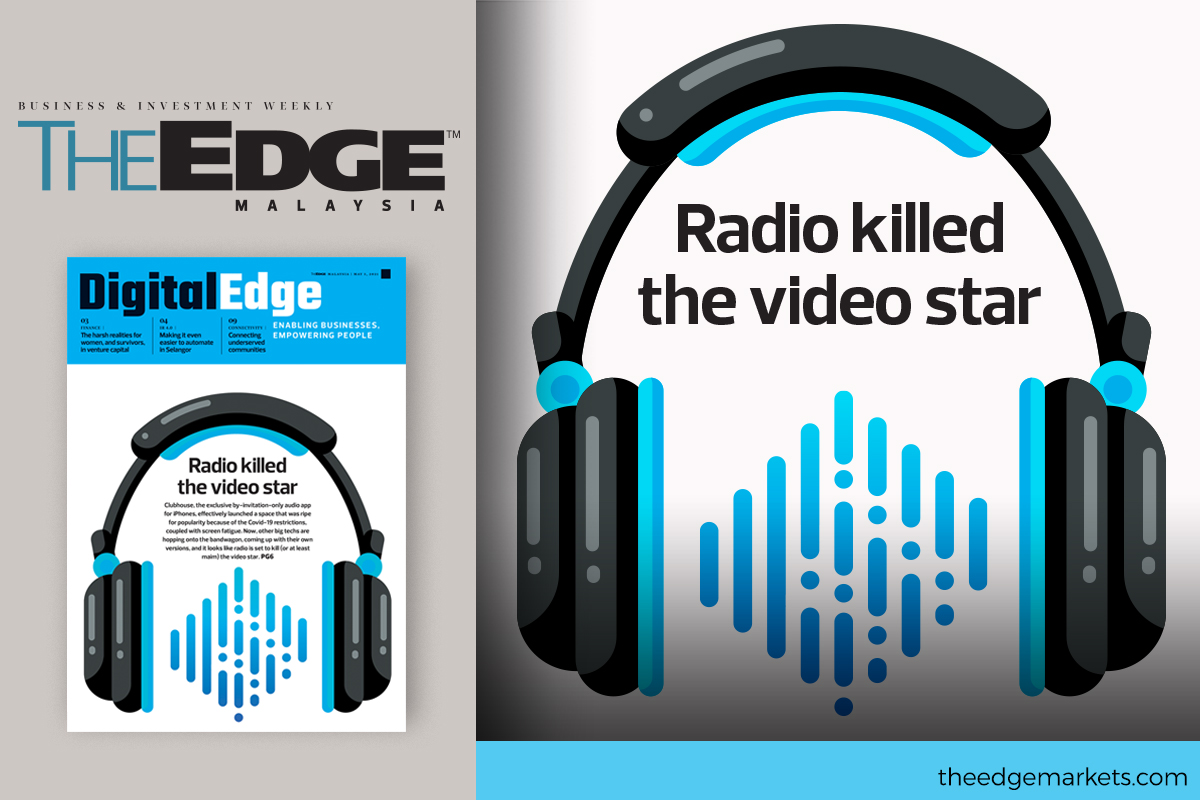 KUALA LUMPUR (May 3): Early this year, local iPhone users were clamouring to obtain an exclusive invite to join Clubhouse, the audio app that sees big names such as Elon Musk and Tony Fernandes participating in audio rooms, talking about life, the universe and everything.
Big tech companies — Facebook, Twitter, LinkedIn and Spotify —  announced soon after that they were developing their own audio apps to rival Clubhouse and gain headway into the as-yet untapped Android market.
There were a few factors that played into this — desperation for connection in a world of enforced social distancing, as well as screen fatigue that affected the normal channels of connection such as video conference calls.
With the exception of Spotify that has a monthly subscription model for Spotify Premium, none of the other platforms have come up with concrete monetisation plans. They are experimenting with various options, inventing their business models as they go along.
Digital Edge's cover story explores the potential of audio apps, how they garnered the demand and attention of people around the world, as well as their digital marketing potential, finding out once and for all whether radio can kill the video star.
Read more about it in The Edge Malaysia weekly's May 3 edition.
Save by subscribing to us for your print and/or digital copy.
P/S: The Edge is also available on Apple's App Store and Android's Google Play.