This article first appeared in City & Country, The Edge Malaysia Weekly, on August 24, 2020 - August 30, 2020.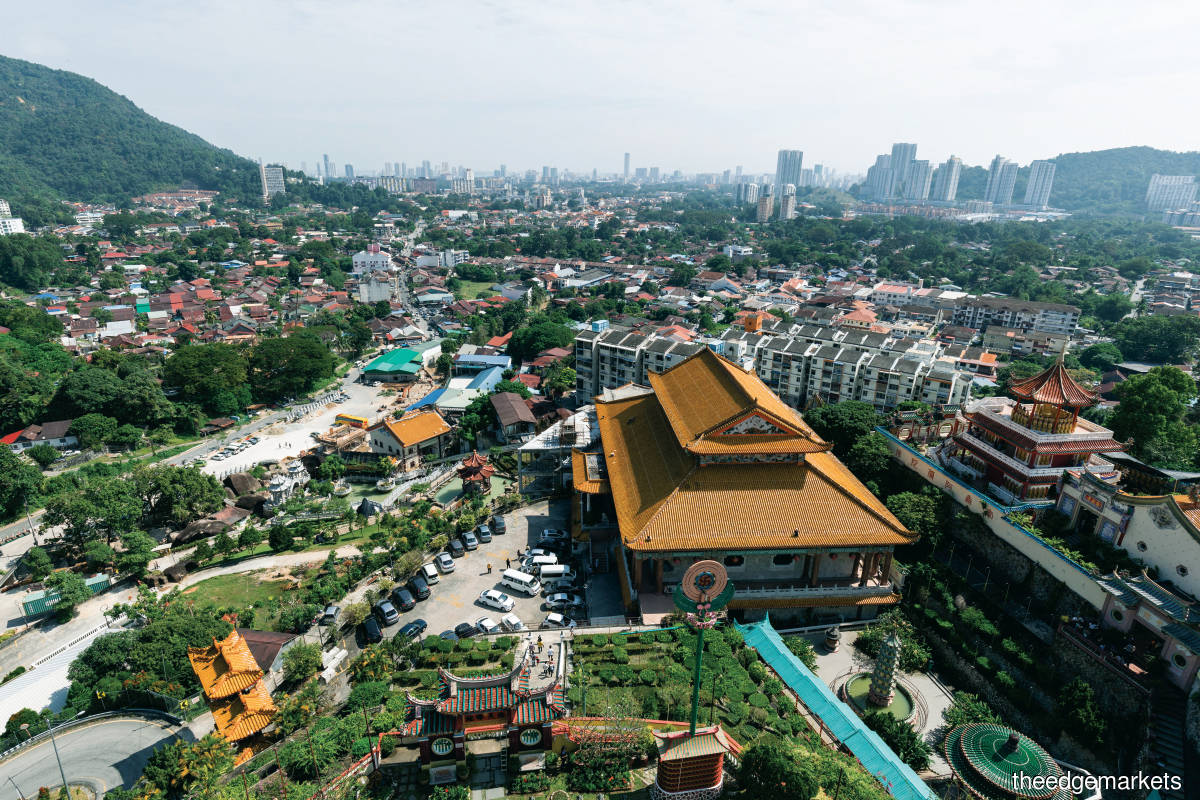 In the second quarter of the year (2Q2020), global and local events continued to haunt the Penang property market. While the property business has been disrupted, with sales galleries closed, developers and agents have turned to online platforms to sell properties and close sales.
The nationwide Movement Control Order (MCO) imposed by the government since March to curb the spread of Covid-19 has had an adverse impact on various sectors in the state, including tourism, hospitality, the airport and seaport. Although the country is currently under the Recovery MCO (RMCO), where most businesses are allowed to open, there are still many uncertainties hanging over the country.
Fortunately, however, domestic tourism has resumed under the RMCO and many locals are travelling during the weekends. In July, the Penang government granted its Covid-19 Safety Accreditation certificate to 16 tourism industry players in the state, in recognition of their efforts to adhere to strict hygiene and safety standards to ensure public health and safety for tourists.
The standards were set by the local authorities: the State Health Department, Penang Island City Council, Seberang Perai City Council, Penang State Exco for Tourism Development, Arts, Culture and Heritage, and Penang Global Tourism.
Higher sales during pandemic
In presenting the 2Q2020 Penang Housing Property Monitor, Raine & Horne International Zaki + Partners Sdn Bhd senior partner Michael Geh notes that bookings have increased, as developers offered limited-period MCO packages, along with other incentives such as booking fees as low as RM100, to attract homebuyers.
Agents in the secondary market have also gone online with live commentaries of property listings and market talks, he adds.
"The reintroduction of HOC [Home Ownership Campaign] 2020 was a beacon of light in the primary market during the MCO. I am sure this will translate into good transaction figures for the mid-year Napic results announcement," Geh says. The National Property Information Centre is the government body that monitors the activity of the local property market.
In July, the Tourism, Arts and Culture Ministry announced that the Malaysia My Second Home (MM2H) programme had been temporarily frozen, as it is being reviewed. This move has affected the Penang property market, which had attracted a considerable number of MM2H holders.
Geh notes that this freeze has created a sense of uncertainty among applicants.
"This temporary closure has resulted in applicants' delaying their property purchase decisions in both the primary and secondary markets, which has negatively affected the property market," he says.
In August, the ministry released an official statement on the status of the MM2H programme. It said the temporary freeze would enable the ministry to carry out a thorough reevaluation of the programme, and was in line with the government's decision not to allow foreign nationals to enter the country, owing to the Covid-19 pandemic.
It explained that the review would cover the conditions, incentives and similar MM2H programmes in other countries, such as the Citizenship by Investment or Residence by Investment programmes around the world.
Last year, property developers in Penang were busy with roadshows and exhibitions to promote their projects in Hong Kong. An increase in the number of Hong Kong homebuyers in Penang, who favour properties with a sea view, had been observed. They have since snapped up properties in both the primary and secondary markets.
Meanwhile, Geh says the progress of the RM46 billion Penang Transport Master Plan has stalled, owing to the MCO and political controversies.
Slight movement
The Penang Housing Property Monitor for 2Q2020 shows movement in certain schemes sampled, after more than four quarters of price and rental stagnation.
Schemes that have seen movements, albeit marginal, in transacted prices in the quarter under review include 1-storey terraced houses (1,200 to 1,600 sq ft) in Jelutong and Sungai Dua, where prices have dipped RM10,000 and RM20,000 respectively to RM900,000 and RM780,000.
Meanwhile, among the sampled standard 2-storey terraced houses (1,300 to 1,800 sq ft), those in Pulau Tikus have also seen a fall of RM200,000 to RM1.4 million. The price had remained at RM1.6 million since 4Q2015.
Two-storey semi-detached houses (3,000 to 4,000 sq ft) in Island Park were valued at RM2.2 million in 2Q2020, compared with RM2.25 million the previous quarter.
Despite the lower transacted prices in the schemes sampled, the monitor showed higher rents at certain schemes. For example, monthly rents of the 2-storey semi-detached houses (3,000 to 4,000 sq ft) in Island Park, Sungai Nibong, Sungai Dua and Minden Heights have risen RM100.
Geh notes that more people are moving into semi-detached houses, resulting in an increase in rents whereas property prices remain unchanged.
"These are the people who have been looking to buy and live in a semi-detached house ... but, as prices have not fallen, they decided to rent instead," he says.
For the property market outlook this year, Geh expects the industrial segment to see more activity as Penang is expected to draw more industrial investments as a result of the China-US trade war.
While the hotel sector has been hit during the MCO, there has been a significant increase in bookings and occupancy rates in hotels in Penang since end-July, fuelled by interstate travel and tax relief on spending related to domestic tourism. Geh says hotels have also lowered their room rates to attract guests.
"This unusual year of 2020 has affected the property business negatively, but the government has reacted early by introducing loan moratoriums and incentives for home purchases in conjunction with HOC 2020," he adds.