This article first appeared in City & Country, The Edge Malaysia Weekly, on January 25, 2021 - January 31, 2021.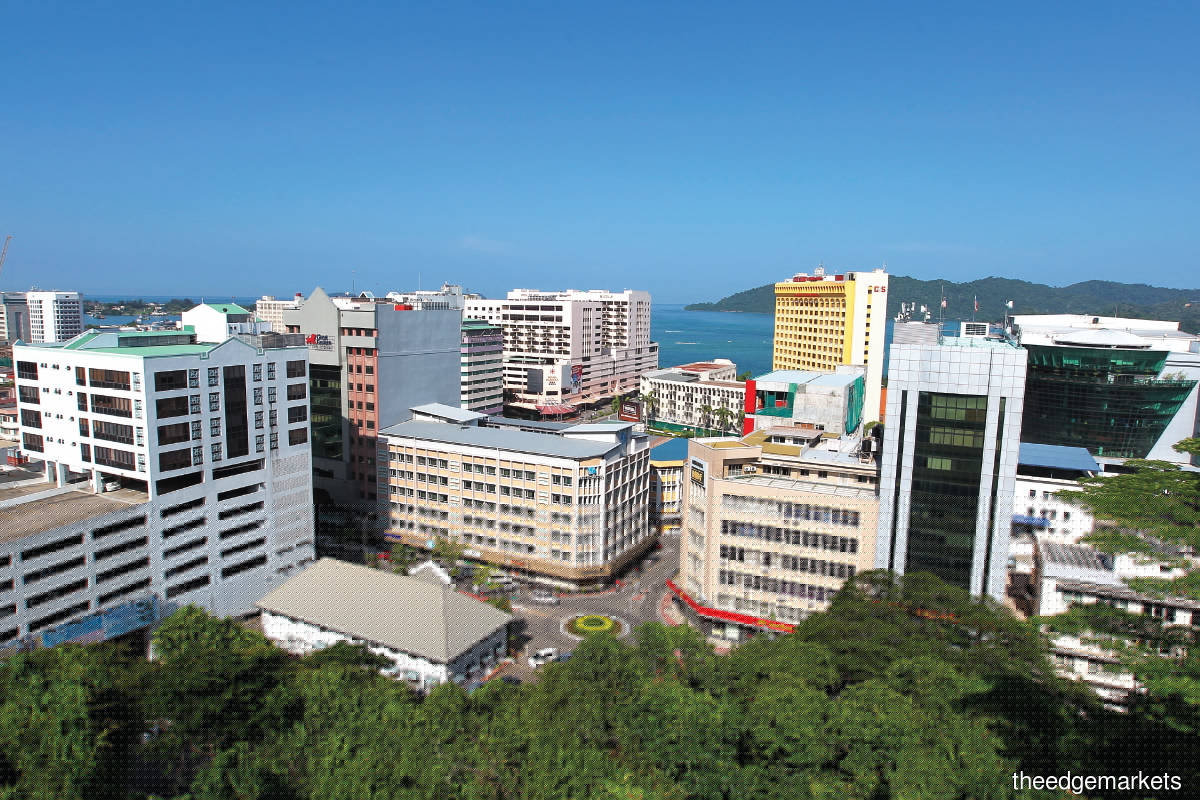 The release of the Kota Kinabalu Housing Property Monitor 3Q2020 data was delayed because of the Movement Control Order (MCO) in Sabah. As the situation is now under control, Rahim & Co branch manager (Kota Kinabalu) Max Sylver Sintia recently presented the findings from the sample set of properties monitored as well as notable transactions and developments in the state.
"Preliminary 3Q2020 data published by Napic (National Property Information Centre) shows significant improvement in the volume and value of residential subsector transactions compared with 2Q2020. Sabah registered 1,525 transactions in 3Q2020 — up 172% from 561 transactions in 2Q2020. The value of transactions during the quarter under review was RM536.21 million, or up 193% from RM182.83 million in 2Q2020," says Max.
"The figures for the volume and value of residential sub-sector transactions in 3Q2020 may not necessarily reflect the actual numbers for the quarter, as disclosed by Napic. The numbers may include transactions concluded in 2Q2020 that were not recorded earlier, owing to the MCO imposed nationwide."
Most of the properties transacted — 58.3%, or 889 units — were priced below RM300,000, followed by those in the RM300,001-to-RM500,000 bracket (25.11%; 383 units). Properties in the RM500,001-to-RM1 million bracket made up 13.77% (210 units); and properties above RM1 million, 2.82% (43 units).
"Kota Kinabalu, Penampang and Putatan made up the majority of the transactions and value of the residential property transacted in Sabah, with 844 units, or 55.34% of the total residential subsector transactions, worth RM343.36 million," says Max.
"Overall, the total volume and value of residential subsector transactions in Sabah for 2020 as at 3Q2020 stood at 3,176 and RM1.098 billion respectively. These figures translate into a year-on-year drop of 38.42% and 23.93% respectively in total volume and value of residential subsector transactions in Sabah."
Max says transaction volume and value are expected to fall in 4Q2020 because buyers are cautious and developers are focused on selling existing stock.
Meanwhile, the 3Q findings for the Kota Kinabalu property samples showed growth in the landed property segment, whereas high-rise properties did not fare well.
"The performance of the sample properties shows that prices of landed properties in Kota Kinabalu are more resilient than high-rise residential properties, though this could be attributed to the limited supply of new landed houses in the market, with most of the new developments offering stratified high-rise units," Max observes. 
He adds that the higher number of high-rise projects could be related to the scarcity of suitable residential development land in Kota Kinabalu. In addition, the rental market continues to be under pressure, with landlords pressed to offer more incentives to tenants, he observes.
Property performance
The average price of 2-storey houses in the monitor grew 2.11% compared with 5.85% the previous year, a slowing in the pace of growth by 3.74%. The highest y-o-y growth was seen in houses in Golden Hill Garden, which rose 3.09% to RM835,000. This is followed by houses in Luyang Perdana (2.7% to RM760,000); Ujana Kingfisher (2.63% to RM585,000); Millenium Height (2.5% to RM615,000); Taman Sri Borneo (2.34% to RM655,000); and Taman Jindo (1.54% to RM660,000). Houses in Taman Indah Permai saw no change.
There was no q-o-q change except for Golden Hill Garden, which rose 0.06%.
For 1-storey houses, the average price growth was 4.5% versus 8.04% last year. The highest growth was seen in Taman Tuan Huat, up 5.95% to RM445,000; Taman Nelly Ph 9 (4.35% to RM480,000); and Taman Sri Kepayan (3.19% to RM485,000).
Taman Tuan Huat registered 1.14% q-o-q growth while the others remained unchanged.
There was no change in rental figures for landed properties.
For the high-rise segment, prices declined 5.93% y-o-y on average, with only one property seeing price growth: Bayshore Condominium, which rose 1.9%. Radiant Tower's price remained unchanged, while the others saw a drop in value.
The highest y-o-y decline was seen at 1 Borneo Condominium, which fell 7.3% to RM380 psf. This is followed by Jesselton Condo (-4.9% to RM580 psf); Likas Square (-4.9% to RM390 psf); Alam Damai (-3.4% to RM570 psf); Marina Court (-3.2% to RM600 psf); and The Peak Condominium (-3% to RM650 psf).
Q-o-q results saw a decline of 3.67% on average. All high-rises, except for Bayshore Condominium and Radiant Tower, saw a price drop.
The rental rates for high-rises saw an average decline of 12.34%. There was no change in rents at Bayshore Condominium and Radiant Tower.
Rents at Alam Damai dropped 25% to RM1.64 psf per month, followed by Marina Court (-23.53% to RM2 psf per month), The Peak Condominium (-14.29% to RM2.31 psf per month), Likas Square (-13.04% to RM1.48 psf per month); Jesselton Condo (-12.33% to RM2.13 psf per month); and 1 Borneo Condominium (-10.53% to RM1.72 psf per month).
Notable transactions and new developments
Notable transactions and projects launched during the quarter under review included the acquisition of 101.7ha on Mengalum Island for RM78.5 million by Taiwan-based Sinyi Realty Inc through its Malaysian subsidiary, Sin Chiun Holding Sdn Bhd. The island is a 1½ hours' ferry ride from Kota Kinabalu city centre.
Other acquisitions included Jasa Jugra Sdn Bhd's purchase of nine acres on Jalan Lintas near the Kolombong area for RM40 million, or about RM102 psf; KPMY Holdings Sdn Bhd's purchase of the Servay Penampang building, with a combined land area of about 0.9 acre for RM17 million; and a bungalow lot with a land area of 19,499 sq ft located in The Residency @ Sutera, which was sold for RM5.45 million, or about RM323 psf.
"In July 2020, Yayasan Sabah entered into a RM7 billion joint development agreement with Tegas Bangsa Sdn Bhd, a special-purpose vehicle of Pavilion Real Estate Investment Trust (Pavilion REIT) to develop 391 acres of Yayasan Sabah land located in Kg Meruntum, Lok Kawi, Putatan, into a mixed tourist and commercial development that includes hotels and a theme park," says Max. 
Furthermore, the Sabah Urban Development Corporation Sdn Bhd (SUDC) launched its affordable housing project called Seri Sutera, with an estimated gross development value of RM66.7 million. The development is located in Lok Kawi township.
Seri Sutera will comprise low-density apartments built on 2.4 acres. It will consist of two 7-storey blocks and collectively house 238 units. There are four layouts: Type A — 1,079 sq ft, starting from RM353,000; Type B — 943 sq ft (from RM291,000); Type C — 890 sq ft (from RM296,000); and Type D — 568 sq ft (from RM175,000).