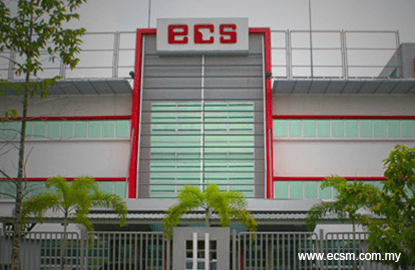 KUALA LUMPUR (April 13): Information and communications technology (ICT) distributor ECS ICT Bhd has been appointed as the first ICT distributor to bring China's DJI aerial drones and cameras to the Malaysian market.
In a statement today, ECS ICT said its wholly-owned subsidiary ECS Astar Sdn Bhd will distribute DJI's Phantom range of drones, namely the Phantom 3 and Phantom 4, and the Osmo (a stabilised handheld 4K camera) across its distribution network of more than 30 touch points across Malaysia including the information technology, lifestyle, consumer electronics chain stores and e-commerce channels.
DJI is the world leader in unmanned aerial vehicle technology and accounts for 70% market share globally, according to a report published by Oppenheimer in February 2016.
ECS ICT chief executive officer Soong Jan Hsung said the target market for these drones expand beyond the general consumers and create new opportunities for businesses in construction, property development, surveying and mapping, agriculture, security and cinematography industries.
"This distribution agreement grants ECS ICT a firm first-mover advantage into the Internet of Things (IoT) market, where superior technology and lifestyles now integrate seamlessly," added Soong.
A March 2016 report by Goldman Sachs estimates that global spending on drones by the commercial sector would reach US$21 billion over the next five years, said ECS ICT.
Of this, about US$11 billion would be generated by the construction industry, as drones would have the capability to deliver measurement accuracy and faster three-dimensional renderings of properties.
The agriculture market is expected to make up approximately US$6 billion of drone spending, recognising its ability to monitor and identify potential crisis areas.
At 2.22pm, shares of ECS ICT rose three sen or 1.77% to RM1.73, with 215,600 shares traded, for a market capitalisation of RM311.4 million.