Click / Tap image to enlarge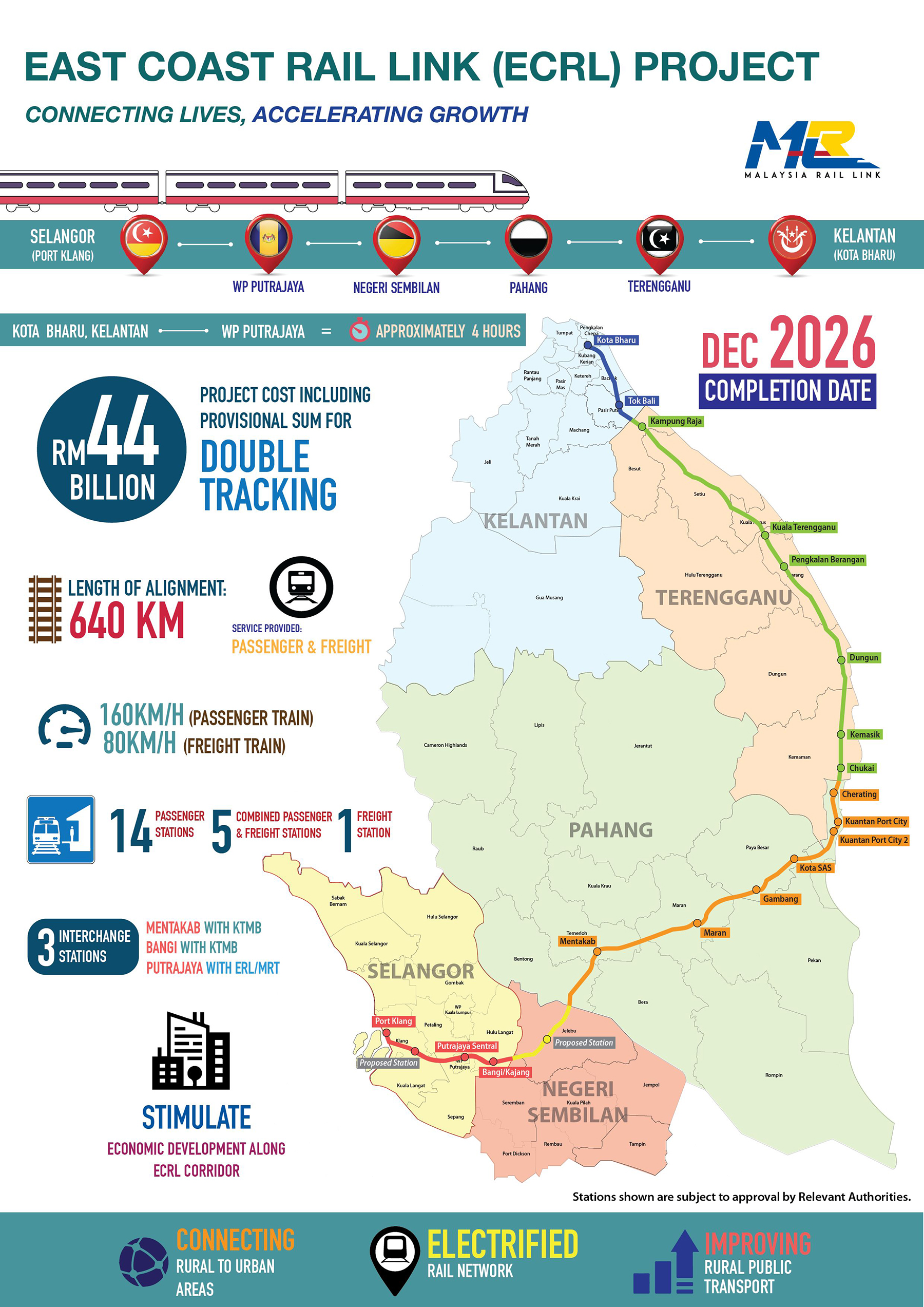 KUALA LUMPUR (April 12): Not only was the cost of the East Coast Rail Link slashed by RM21.5 billion or 32.8% to RM44 billion, commuters will also benefit from the double-tracking of the shorter, rerouted railway line.
Under the supplementary agreement signed earlier today between Malaysia Rail Link Sdn Bhd (MRL) and China Communications Construction Co Ltd (CCCC), the ECRL will now be 40km shorter for a total of 648km and pass through Jelebu, Negeri Sembilan instead of Gombak in the Klang Valley.
The new alignment, which will pass through a less hilly section of the Titiwangsa mountain range in Negeri Sembilan, also has two fewer stations than the original 22 stations planned.
According to Tun Daim Zainuddin, Council of Eminent Persons chairperson who led the negotiations with Chinese parties, the RM21.5 billion cost reduction had achieved mainly by reducing its cost per kilometer to RM68 million from RM90 million previously.
Under the previous agreement, the rail line stretched 688km and would have been built in three phases and comprised 22 stations. Phase 1 was from the Klang Valley to Kuantan, while Phase 2 covered Kuantan to Kuala Terengganu and Phase 3 was from Kuala Terengganu to Kota Baru and Tumpat.
Prime Minister Tun Dr Mahathir Mohamed had previously said that the ECRL specification may not include double-tracking to save costs, especially as the projection of cargoes and passengers had been "rather small".
The upgrade of the ECRL to a double tracking project on Aug 23, 2017 had reportedly raised the cost by RM10.5 billion.