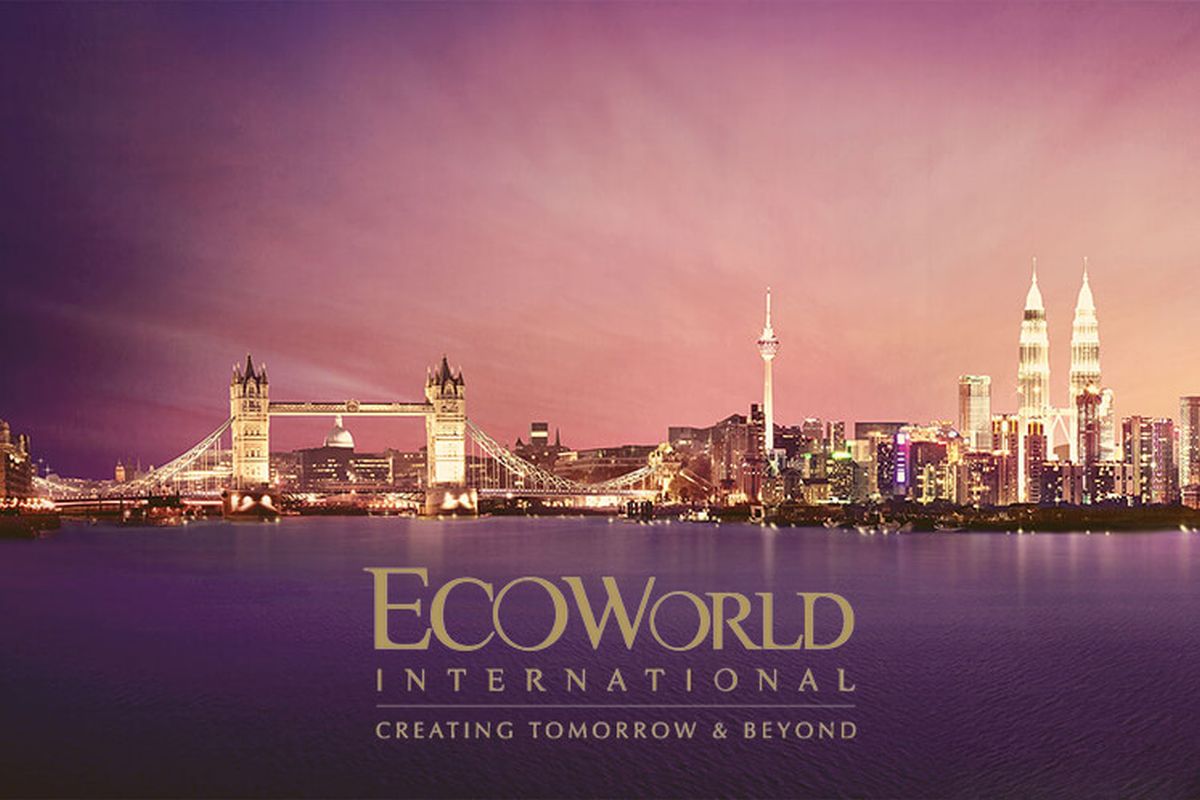 KUALA LUMPUR (June 24) : Eco World International Bhd (EWI) posted a net profit of RM11.3 million for the second quarter ended April 30, 2021 (2QFY21), nearly 44% lower against RM20.06 million a year ago due to higher finance cost, administrative and general expenses and marketing expenses.
The property developer's quarterly revenue, however, made a massive leap to RM107.56 million from RM113,000 a year ago, underpinned by its West Village and Yarra One projects following progressive handover of units sold to customers and fees for marketing services rendered by a subsidiary to the group's joint venture in respect of property sales of its projects in the United Kingdom.
EWI has declared a special dividend of five sen, payable on July 23.
The group attributed its lower profit in 2QFY21 to higher finance cost following cessation of capitalisation of finance cost on general borrowings in tandem with the completion and handover of units in Yarra One and West Village projects, higher administrative and general expenses arising from hedge of net investment reclassified to profit or loss upon unwinding of cross currency swaps, higher marketing expenses in tandem with the completion and handover of Yarra One projects and lower share of results in joint ventures.
"The decrease in profit, however, was partly offset by revenue and profit recognition of Yarra One following progressive handover of units sold to customers and higher other income arising from deposits forfeited from rescinded units in West Village and Yarra One," it said.
For the half year ended April 30, 2021, EWI's net profit almost tripled to RM67.34 million from RM25.25 million a year earlier, while its revenue soared to RM410.83 million from RM164,000 a year ago.
On a quarter-on-quarter basis, the property developer's net profit was also lower compared with RM56.03 million in 1QFY21 while its revenue tumbled 64.5% against RM303.28 million in the preceding quarter.
The group is hopeful that the sales performance will improve in the coming quarters as rollout of vaccination programmes continue in many markets in which it has a presence and will enable physical marketing activities to be carried out in international locations.
It said the return of office workers should also lift demand for projects that are located close to major employment centres, such as London City Island and Wardian London, which are near Canary Wharf.
"Similarly, Yarra One, which is just 5km away from Melbourne central business district should also experience an uplift in demand as economic activities resume with greater strength," it said.
It also said the improving Covid-19 situations in these and other key markets will also allow the group to launch more marketing events to capture the seasonally stronger demand during summer months in the northern hemisphere.
With regards to construction, it said resources at sites have improved significantly in the second quarter and the number of personnel working on site has recovered to planned levels.
"This has enabled the group to remain on track to hand over the Build-to-Rent developments in Barking Wharf and Kew Bridge, as well as apartment units in Millbrook Park Phase 2 and Embassy Gardens Block A03 in the current financial year," it said.
On the corporate front, EWI is pleased to announce that the group has achieved the first repatriation of profits from its EcoWorld-Ballymore joint venture in April 2021.