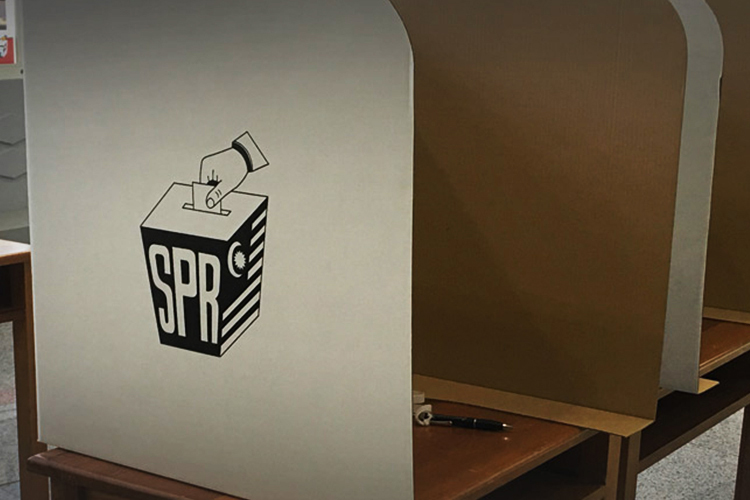 KUALA LUMPUR (April 27): The Election Commission (EC) says the involvement of Human Rights Commission of Malaysia (Suhakam) as election observers in the 14th general election (GE14) is "unnecessary", and lambasted the latter for being "unreasonable" for wanting to oversee the EC's job.
"[The] EC views SUHAKAM's involvement as election observers as unnecessary as the EC has invited overseas observers and also appointed several independent and neutral parties without any interest to observe and monitor the GE14 process.
"In fact, the law provides for the right of all candidates and parties contesting to appoint their agents as observers in every GE14 process. For the GE14, it is estimated that the number of candidate's and party's agents involved will exceed 200 thousand people," said chairman EC Tan Sri Mohd Hashim Abdullah in a statement today.
The statement was issued to defend its rejection of Suhakam' application to monitor the election, which effectively disallowed them inside polling stations during GE14.
In slammming Suhakam as being "unreasonable" to want to oversee the EC, it pointed out that both Suhakam and the EC have been appointed by the King and have special jurisdiction under the Federal Constitution and the law.
"In this case, the implementation of the Election Process is by EC which consists of members appointed by His Majesty the Yang Di-Pertuan Agong. The EC is also aware that Suhakam members are also appointed by His Majesty the Yang Di-Pertuan Agong and in acknowledging that the body having jurisdiction in respect to human rights, the same recognition should also be given by Suhakam to the EC.
 
"As the right to vote is a right granted under the statute, all rules have to be complied with by all voters and it does not arise that the fundamental right should overrule the statutory rights," it added.
The EC also said it has always upheld the rights of all citizens in line with the provisions of the law and has never restricted any citizen from exercising their rights granted by the Federal Constitution and laws related to elections to participate in the democracy process.
"As an independent and impartial electoral management body entrusted by His Majesty Yang Di-Pertuan Agong, the EC will ensure that every GE14 process that will be handled by over 250 thousand civilians will be transparent and fair without the pressure and intervention of any party," it added.