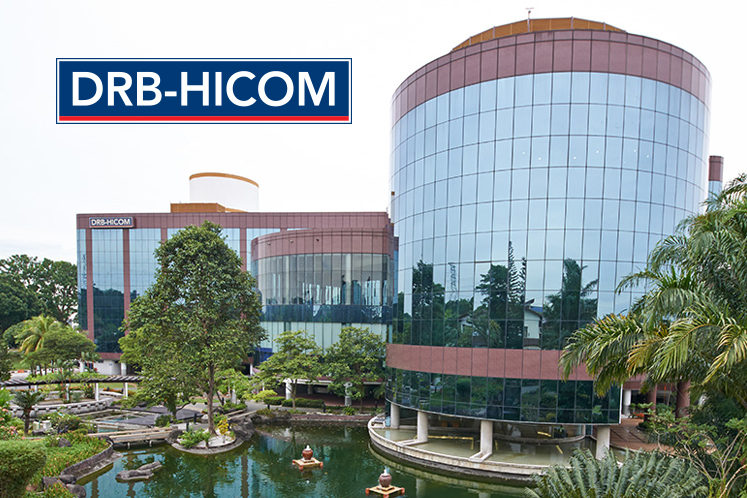 KUALA LUMPUR (May 13): DRB-HICOM Bhd confirmed today that the Malaysian Anti-Corruption Commission (MACC) has remanded two top executives of its wholly-owned subsidiary DRB-HICOM Bhd Defence Technologies Sdn Bhd (Deftech), in connection with a graft probe on an RM17 million defence contract.
"DRB-HICOM wishes to emphasise that the group and Deftech shall provide utmost cooperation to the authorities in this matter," it said in a statement today.
The group did not provide any other details, other than saying it wished to confirm the media report on the matter.
News portal Malaysiakini reported earlier today that MACC had remanded a 53-year-old chief executive officer (CEO) of a company with the title 'Datuk' and its 45-year-old chief financial officer (CFO) on graft allegations.
It reported that Putrajaya magistrate Shah Wira Abdul Halim had allowed a four-day remand to facilitate investigations on the two suspects, who were said to have been arrested last night at MACC's headquarters in Putrajaya when they presented themselves for questioning.
Citing sources, it said the suspects were alleged to have received, between 2014 and 2017, hundreds of thousands of ringgit from several companies in relation to the award of the contract, which was to supply equipment for the Deftech AV8 Gempita and ACV-300 Adnan armoured combat vehicles to a defence agency.
The two types of armoured combat vehicles are produced by Deftech in Pekan, in collaboration with the Turkish defence company FNSS, it added.
It also quoted MACC deputy chief commissioner (operations) Azam Baki as confirming the arrest when contacted, and said about RM100,000 in cash had been seized as part of the investigation, together with documents related to the project.
DRB-Hicom's shares fell 9 sen or 4.29% to a one-month low of RM2.01 today, giving the group a market value of RM3.89 billion.