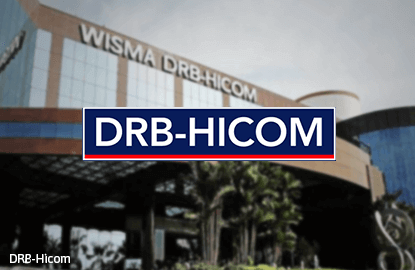 KUALA LUMPUR (Mar 10): DRB-Hicom Bhd is proposing to undertake an internal reorganisation, which includes the acquisition of three companies involved in the aerospace industry, in a bid to grow the target companies' businesses in the defence industry.
In a filing with Bursa Malaysia today, DRB-Hicom said its wholly-owned subsidiary Defence Technologies Sdn Bhd (Deftech) and Deftech's 96.87% owned subsidiary, Composites Technology Research Malaysia Sdn Bhd (CTRM), have both entered into a share sale agreement to facilitate the exercise.
The agreement states that Deftech will acquire 100% interest in CTRM Systems Integration Sdn Bhd (CTRM SI) for RM1 million in cash, 100% of CTRM Aviation Sdn Bhd for RM1 in cash, and 100% of Unmanned Systems Technology Sdn Bhd (UST) for RM49,000 in cash, from CTRM.
The total cash consideration for all three acquisitions amounts to RM1.049 million, based on the total carrying value of CTRM's investment in all three companies.
Once the acquisition is complete, all three companies will become wholly-owned subsidiaries of Deftech, and will no longer be indirectly held through CTRM.
"This will allow Deftech to play a more proactive role to grow the target companies' businesses in the defence industry whilst enabling CTRM to focus and expand its businesses in the aerospace and non-aerospace composites manufacturing and the relevant laboratory composites testing," DRB Hicom said.
Deftech is primarily involved in the manufacture and assembly of military and commercial vehicles for the Malaysian and regional governments, while CTRM is involved in the development and production of aircraft composite components.
CTRM SI is principally engaged in carrying out the design, research and development of aircraft avionics and the production and marketing of mission systems equipment and services, while CTRM Aviation is engaged in the repair of aircraft components.
UST is involved in the design, research and development, production and marketing of unmanned aircraft systems.
The completion of the proposed internal reorganisation is conditional upon obtaining approvals or consent from the financiers of CTRM and Deftech.
Hence, barring unforeseen circumstances, the proposed internal reorganisation is expected to be completed by the second quarter of 2017.
At 5pm today, DRB Hicom shares closed down two sen (1.4%) to RM1.37, and for a market capitalisation of RM2.6 billion.